Our favorite IKEA interior organizational accessories – and why you need them in your kitchen
As long-time IKEA kitchen designers, we know that a kitchen remodel is no easy feat, especially when you're going full gut reno. Between finalizing designs, hiring installers and waiting for products to arrive, it can be a full-time job to keep all of the pieces moving. If you are thinking about starting the process but want some mini-upgrades you can implement now, we've rounded up some of our favorite IKEA accessories that can keep your kitchen as organized as a Pinterest board. Please note that some of these items will work with cabinet systems that are not IKEA, but you will need to make sure you measure first regardless. Here's our list…
1. It's time to clean up under the sink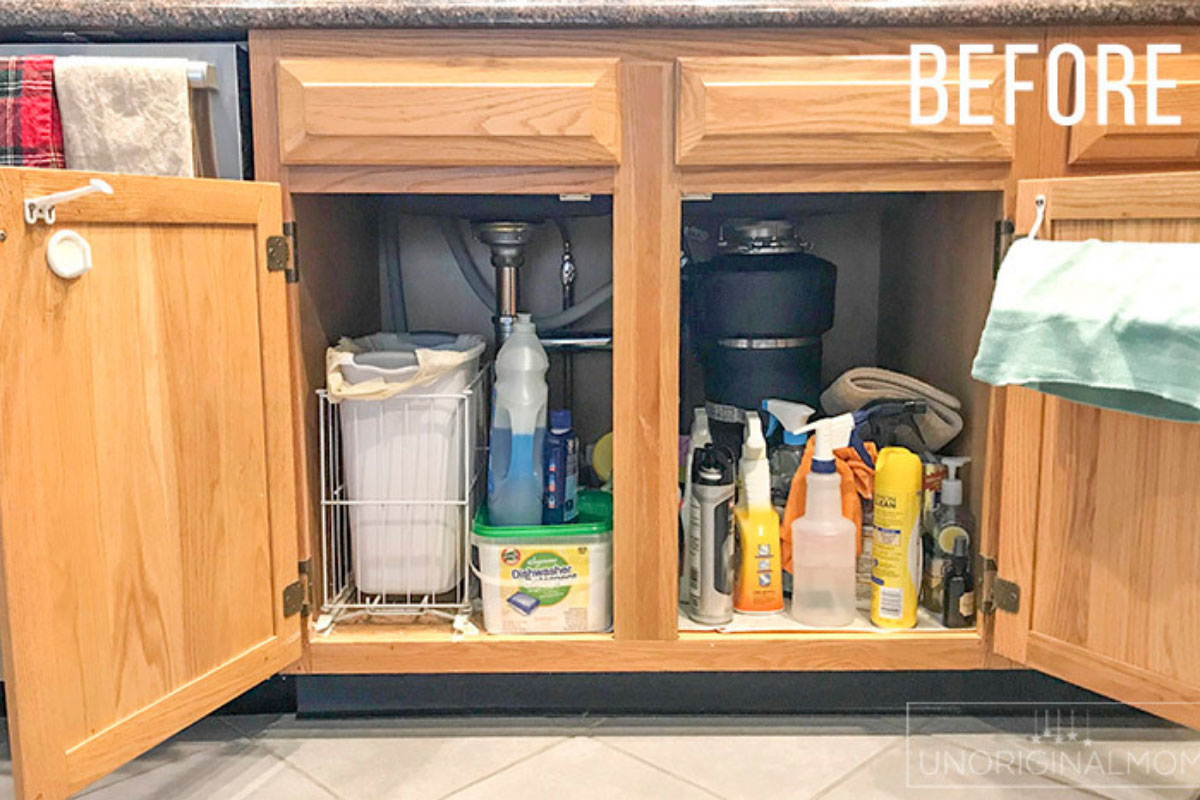 Image from Unoriginal Mom
Are you sick and tired of rooting through a jumble of cleaning products just to find the sponges? It's time to get your cleaning supplies as neat as the areas they tend to – and guess what?
The IKEA VARIERA storage line is for you. With a multitude of container types and sizes, the line offers everything from plastic bag dispensers (we love anything that encourages reuse and recycling) to bins that will hold your bulkiest cleaning supplies, and plastic shelves to create dedicated spaces for whatever your needs may be.
Since every kitchen plumbing installation is different, we don't design for the under-the-sink area when we create our IKEA kitchen designs – which means even if you don't have an IKEA kitchen, you can probably find VARIERA products to fit your under the sink zone.
2. Find a suitable space for spices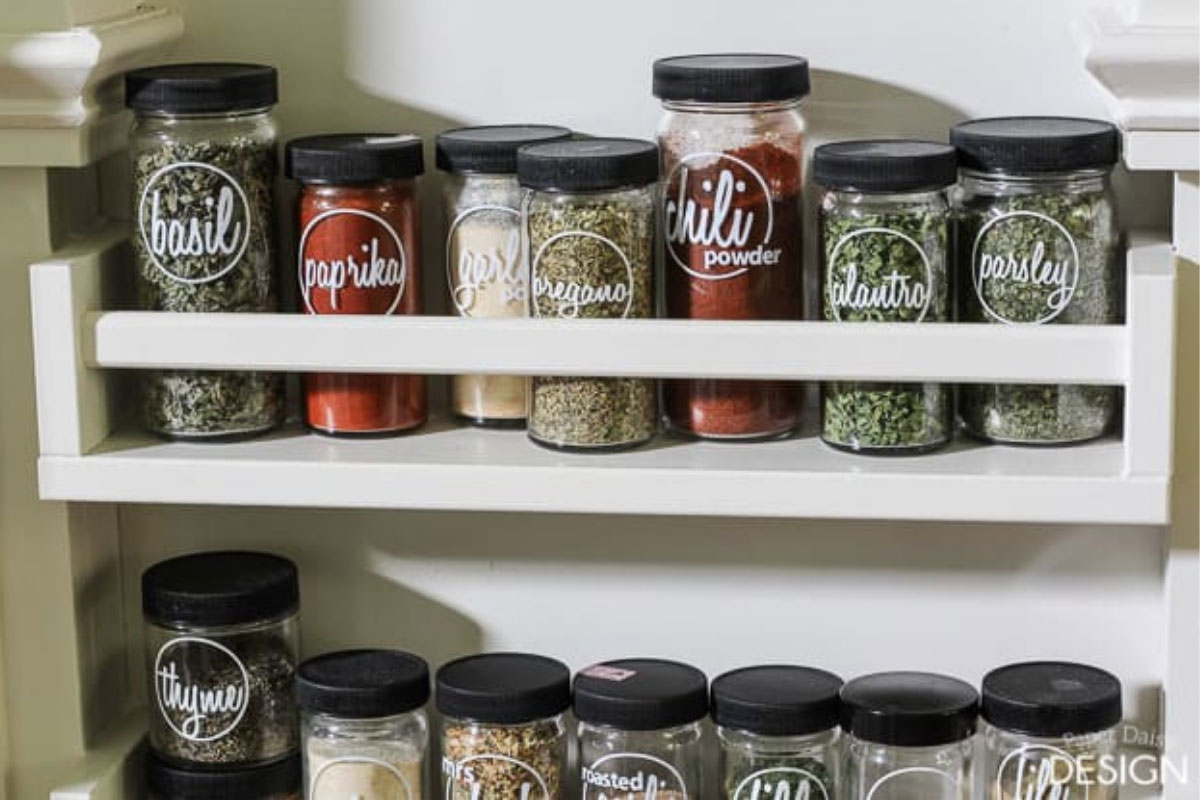 Image from Deeply Southern Home
One very easy but impactful way to get your kitchen organized is to get your spice jars under control – and we love the BEKVAM for this. If you don't want your spices out in the open of your kitchen, you can look at installing a few of these on the back of your cabinet doors to create a "spice zone". If you have drawer space to use, there is a great tray insert that will keep your secret ingredients within reach.
Finally – if you have more time and more inclination towards a bigger DIY endeavor, here is a great IKD article with information on how to build your own spice shelving in your kitchen, plans and all.
3. Cookies and pizza: two of our favorite things except when it comes to cleaning up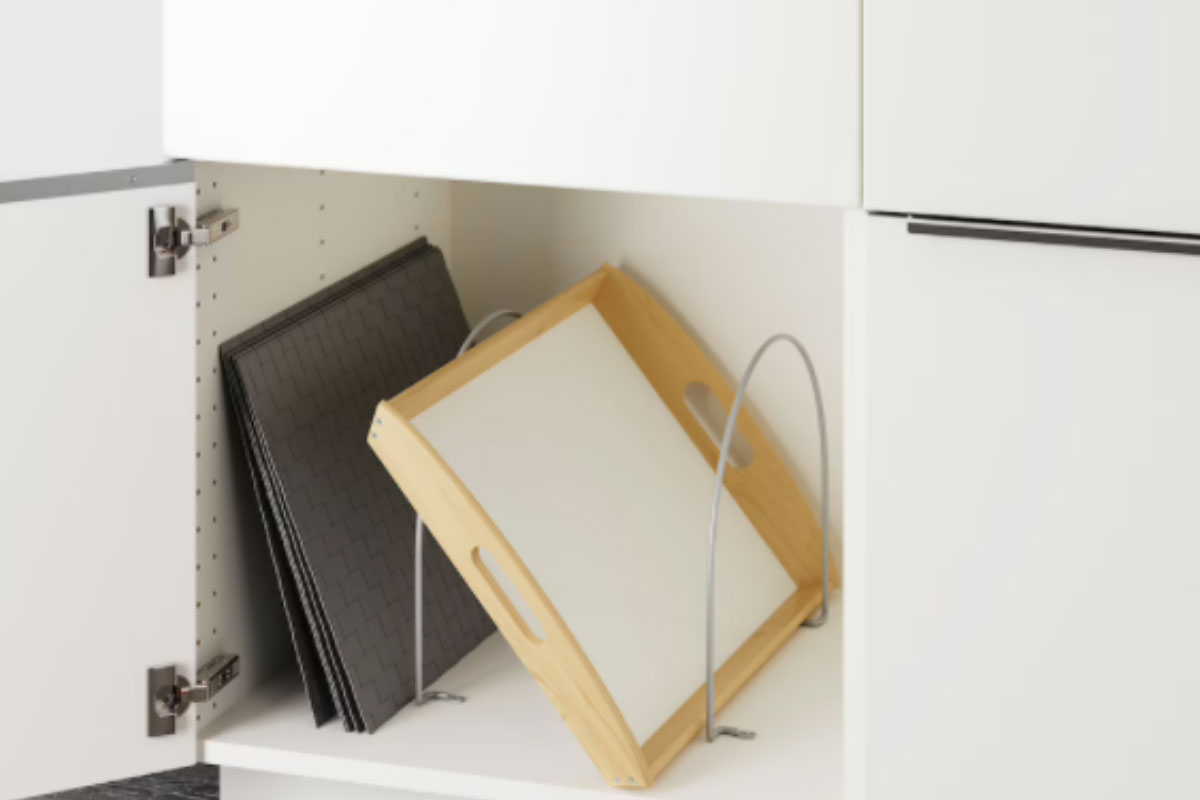 Image via IKEA
Are you someone who received a pizza stone as a gift two years ago but has yet to bust it out to actually make pizza because it's languishing, unopened on a shelf somewhere? We see you. And yes, we totally get it. Same with cookies – an unorganized kitchen hardly inspires a snickerdoodle bake-a-thon. The truth is, if you have a space in your kitchen where baking sheets and pizza stones and the like can live, you will be much more likely to actually use them.
One of the easiest possible things you can do in your kitchen is to buy these UTRUSTA partitions for your cabinets. It's not the same as optimizing your entire kitchen for baking and entertaining but it's a great starting point if you want to make an immediate upgrade.
4. How to use hanging IKEA Accessories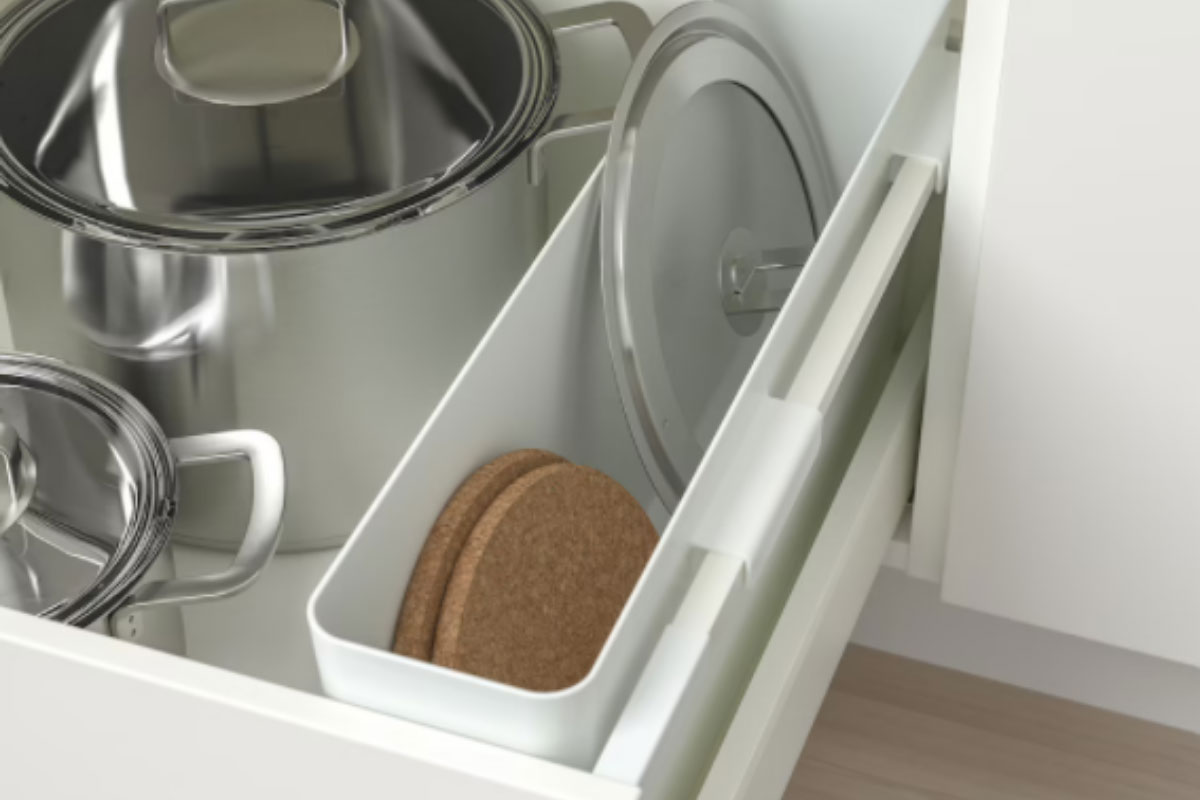 Image via IKEA
It's not impossible to make your cabinets and drawers work (much) harder than they already are with the VARIERA and MAXIMERA hanging storage solutions. For deeper drawers, we are big fans of the VARIERA tall storage box which can corral lids for your stock pots and saucepans with ease (no more frustrating searches for the right lid while you're cooking your favorite tomato sauce!). We also like these MAXIMERA drawer dividers to section off areas of your drawers for different purposes and items.
And, as we mentioned before with the spice racks and bag dispensers, using the inside of cabinet doors is an ingenious way to glean more storage space from filled-to-the-brim cabinets. This is often overlooked real estate that can be leveraged for holding things like aluminum foil and wax paper, or even plastic cutting boards.
At the end of the day, it's worth it to invest in making your kitchen as functional, efficient and beautiful as possible – within what's reasonable for your budget and existing kitchen footprint. If that means a gut renovation, it will certainly be worth a few months of take out and cooking with a toaster oven to get the kitchen of your dreams – and that's easy and affordable to achieve with IKEA cabinetry. But in the meantime, if you aren't quite ready to take the plunge, these internal organizational solutions are easy and inexpensive – and can make all the difference when it comes to making your kitchen work for you.
Get custom design plans for (almost) every room in your home, starting at $395. Click here to get started.