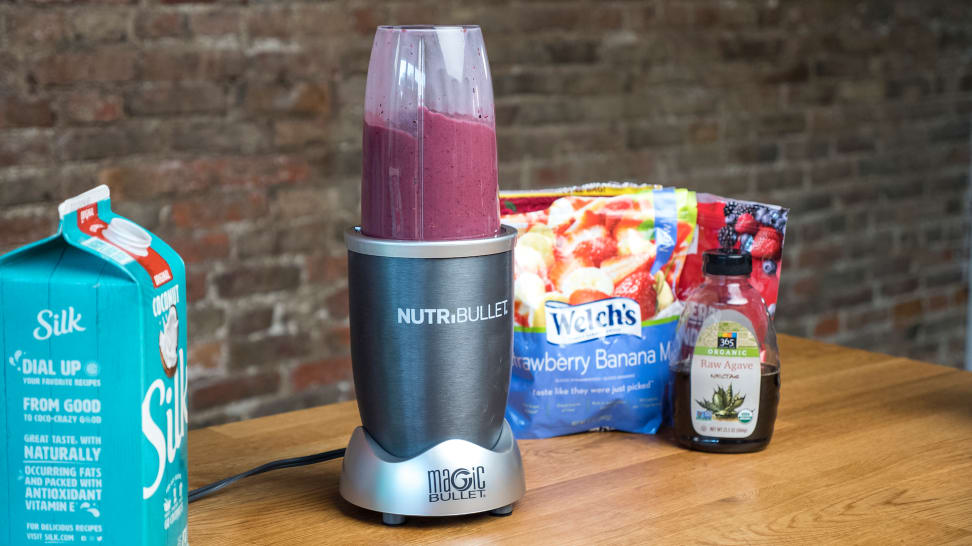 — Recommendations are independently chosen by Reviewed's editors. Purchases you make through our links may earn us a commission.
Looking for a great kitchen gadget to make a smoothie or blend up something quick and simple? You've probably discovered that NutriBullet is a popular choice thanks to its unique bullet-shaped design and affordable price.
Since the company launched the original NutriBullet, a personal blender with a 600-watt motor, it's become a go-to small appliance for those looking for an easy-to-use blending device for single-serve recipes.
After years of testing a wide array of NurtriBullet-branded appliances, our favorite, is the NutriBullet Select (available at Amazon for $99.99), a 1,000-watt personal blender, which creates a near-perfect smoothie.
But we've found a lot to love about many of the brand's other products.
Here are the best NutriBullet models we tested and reviewed:
Best Overall: NutriBullet Select
Best for Juice: NutriBullet Juicer Pro
Best for Baby Food: NutriBullet Baby
NutriBullet Smart Touch Blender
NutriBullet Pro 1000
NutriBullet Pro
NutriBullet (Original)
NutriBullet Rx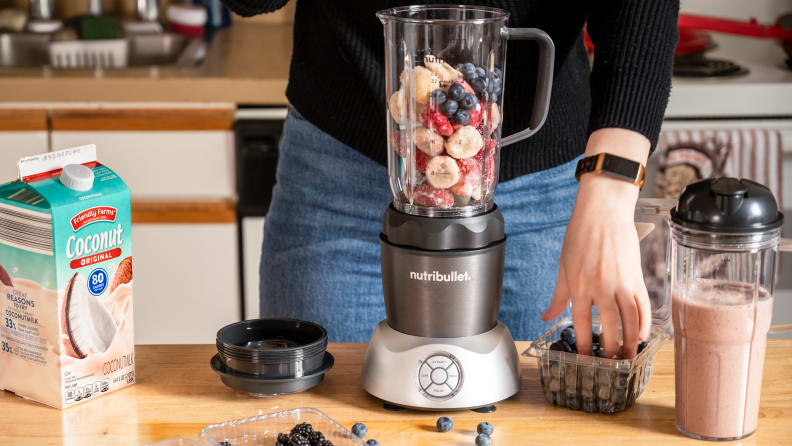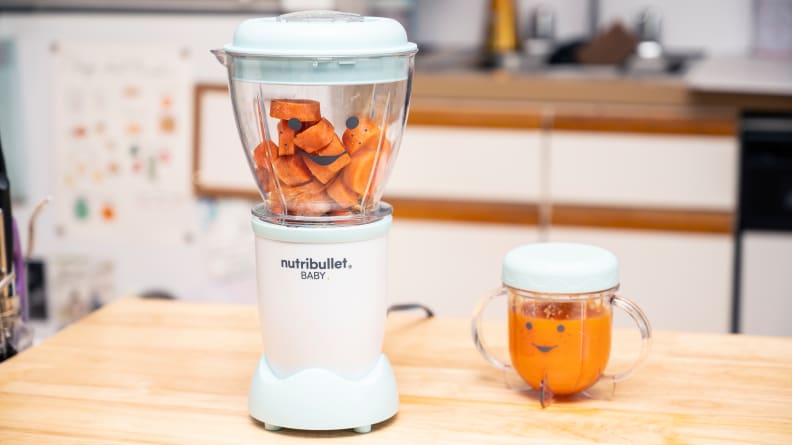 How We Tested NutriBullet Blenders
The Testers
Valerie Li Stack, Reviewed's senior cooking writer and Cassidy Olsen, Reviewed's former Kitchen and Cooking editor, as well as other Reviewed experts used a mix of scientific procedures and real-world usable to test NutriBullet models, comparing them against other like products.
The Tests
We focused our testing on how easy and powerfully these devices could do what they're designed to do.
For personal blenders we mixed up brightly colored yogurt to determine a device's speed, mixing capabilities, and how far the blades' could reach within the container. We also whipped up strawberry-banana smoothies taking note of its speed, noise level, ease of use, lid tightness, and of course, the overall quality of the smoothie. We prioritized portability, design, accessories, and wattage, throughout the testing.
For juicers, we juiced spinach, carrots, grapefruit, a kale and apple combo, and created a cocktail of dense root vegetables. We took note of juice yield, and evaluated for things like design, speed, build quality, accessories, and how easy it was to clean.
How to Use a NutriBullet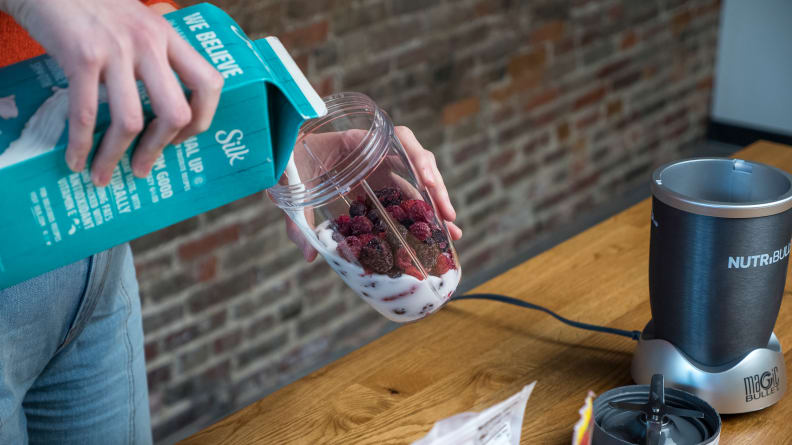 As NutriBullet has expanded its line of products, not every blender may work the same. We recommend reading the manufacturer's instructions before using any of the products you purchase.
Generally, these devices are easy to use. After you plug it in, add your ingredients to the capsule or container. If you're making a smoothie or recipe that involves liquids, add those in last. Make sure the container is locked into the base and the blades are securely in place. Close the lid and make sure it's on tight.
Turn on the device and blend until you get your desired results.
Cleaning a NutriBullet is best by hand, although some of the containers are dishwasher safe if placed on the top rack. Again, be sure to read the manufacturer's instructions that come with the appliance.
---
Other NutriBullet Blenders We Tested
More Articles You Might Enjoy