♪ Mamma Mia, here we go again … ♪
As a kid, I listened to all 18 songs from the "Mamma Mia" soundtrack on repeat in the back of my aunt's Toyota Sienna on every road trip. I would stare out the window, wistfully dreaming about visiting Greece one day.
You can only imagine my exhilaration when "Mamma Mia! Here We Go Again" came out 10 years later during my junior year of college — a feel-good reunion featuring returning cast members and the joy of new stars, tied together with stunning cinematography.
This summer, I finally booked a flight to Greece and lived out my Mamma Mia dreams. For a part of my vacation, I booked two nights at The Westin Resort in Costa Navarino, a gorgeous property located in the Peloponnese region of mainland Greece.
Related: What it's like visiting Greece during the coronavirus pandemic
Sure, it wasn't the Hotel Bella Donna, but it might as well have been. Here's what it was like to stay at this luxury five-star resort.
For more TPG news delivered each morning to your inbox, sign up for our daily newsletter.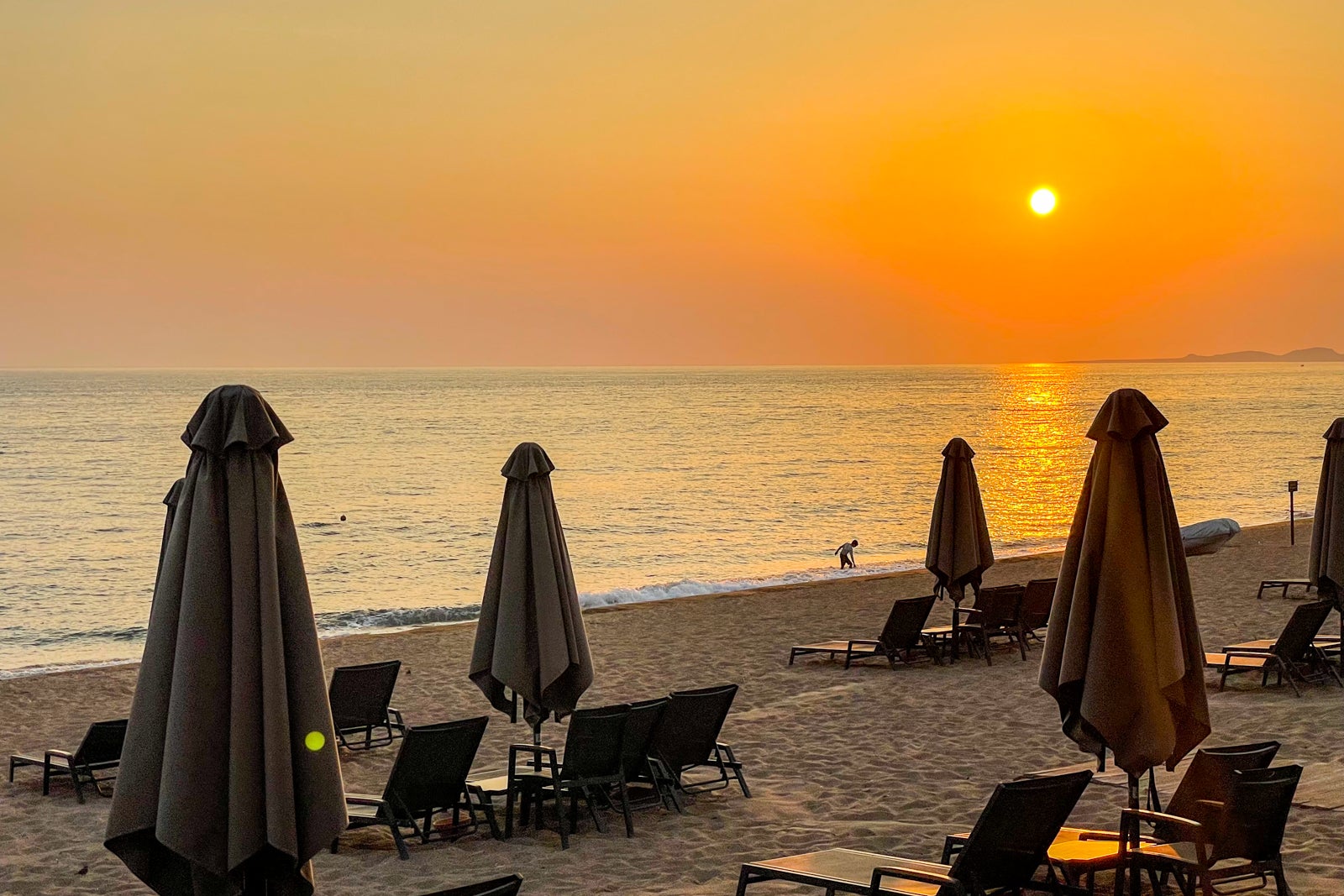 Booking
Costa Navarino is home to not one but two five-star resorts that are both a part of Marriott Bonvoy's portfolio. Sitting on 321 acres of land, you have The Romanos, a Luxury Collection Resort dominating the right side, while The Westin sits on the left. Although I don't play golf, there's also an impressive golf course that attracts professional and casual players from all over the world.
The Westin Costa Navarino is a Category 6 property. If you're interested in booking on points, you can expect the following rates thanks to Marriott's award chart: 40,000 points for off-peak, 50,000 points for standard and 60,000 points for peak dates.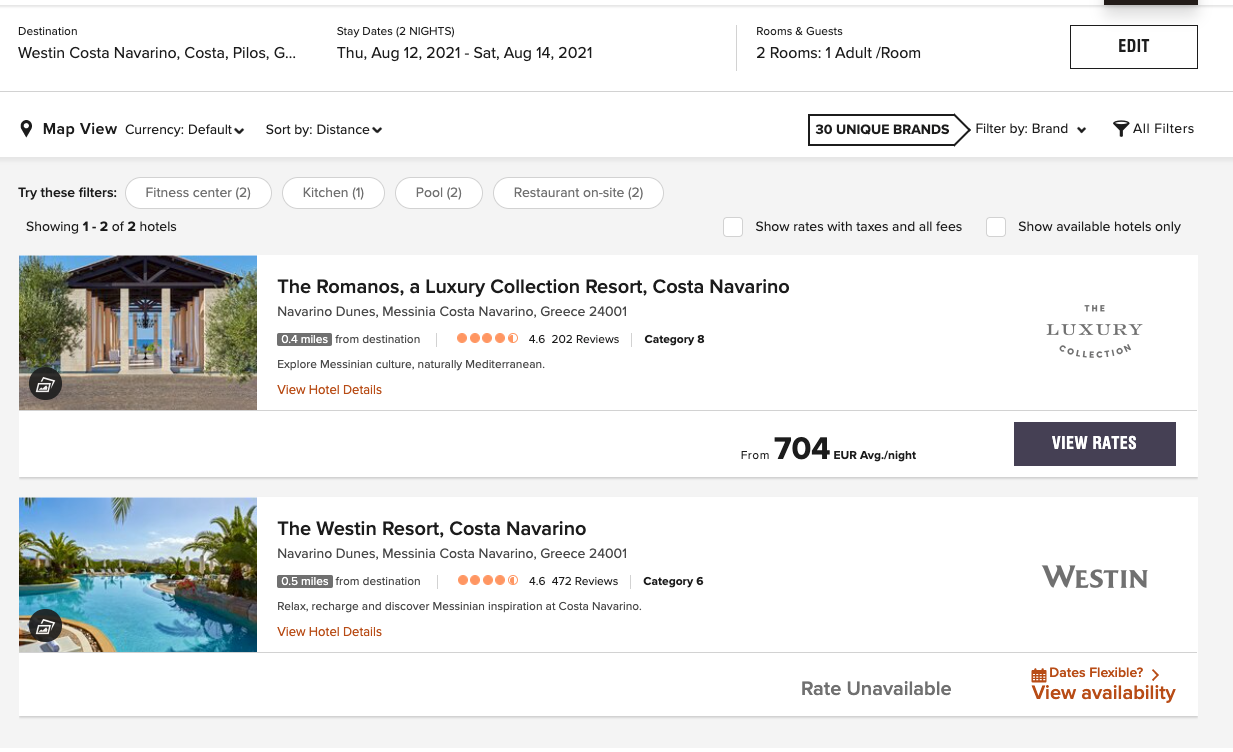 Since I booked last minute, I couldn't find award availability and had to book with cash. My two-night stay ran me a total of 809 euros — roughly $904. This property isn't cheap, but as a five-star resort, these rates were to be expected.
Related: Greece has reopened — Here's how to book your trip on points and miles
However, if you're able to book your stay with an off-peak points redemption or with an up to 50,000-point Marriott free night certificate (offered on your account anniversary of the Marriott Bonvoy Brilliant American Express card), this could be a compelling way to save a significant amount of cash.
Location
When you think of Greece, you may think of the touristy islands of Mykonos and Santorini. While visiting some Greek islands should still be on your hit list, Costa Navarino is arguably just as beautiful. Plus, it feels less commercialized than some of those more popular spots.
Related: Eight gorgeous Greek islands you haven't heard of yet
Located on the mainland of Greece, the resort is about a three-hour drive from Athens International Airport (ATH).
Alternatively, you can fly into Kalamata International Airport (KLX), which services just a few flights per day. If you choose to fly into KLX — as I did — you're only a 50-minute drive from the resort.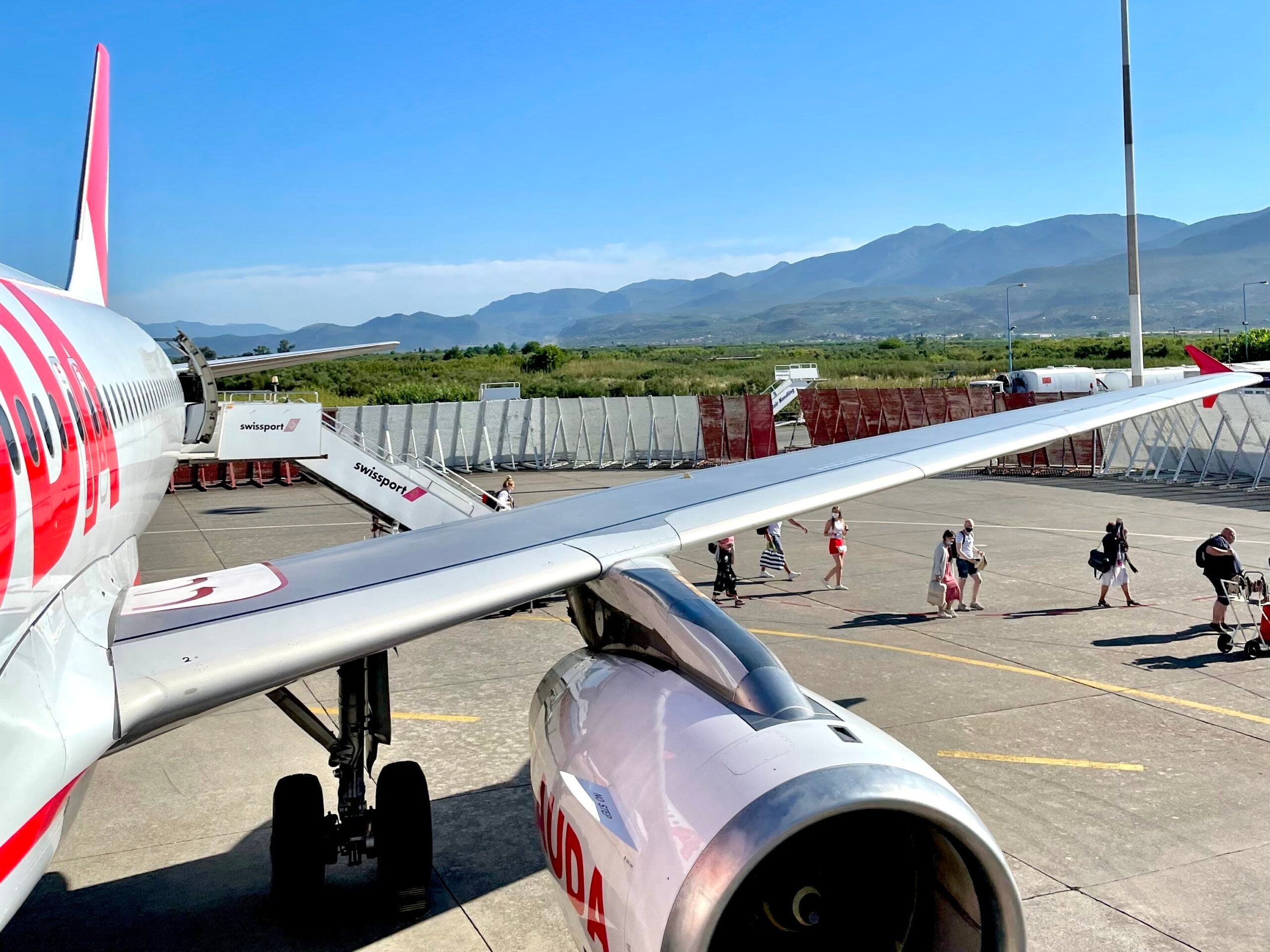 The week of my reservation, the concierge at The Westin reached out and provided a list of rates for chauffeur service from the airport. It was quite pricey, starting at 135 euros from KLX and 460 euros from ATH. Thankfully, we had a car and didn't need airport transfers.
Costa Navarino is in a secluded area in Southern Greece with not much else around it. The resort property is sprawling and heavily secured, with multiple guards as you reach the check-in area who confirm your reservation on the list numerous times.
Related: Eight reasons why my first trip to Greece was better than expected
Check-in
After you pass the security checkpoints, you'll finally approach the roundabout that leads to the entrance.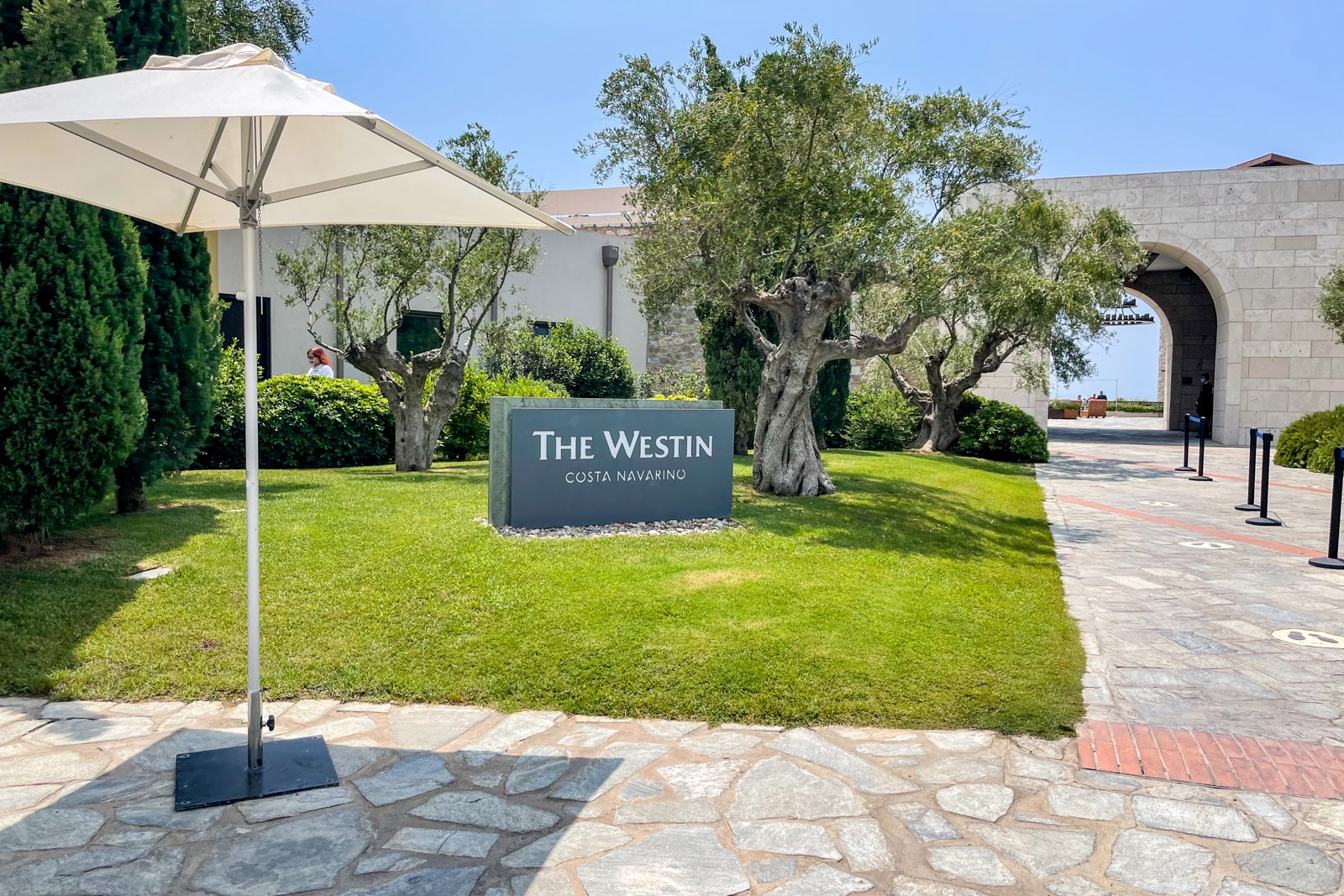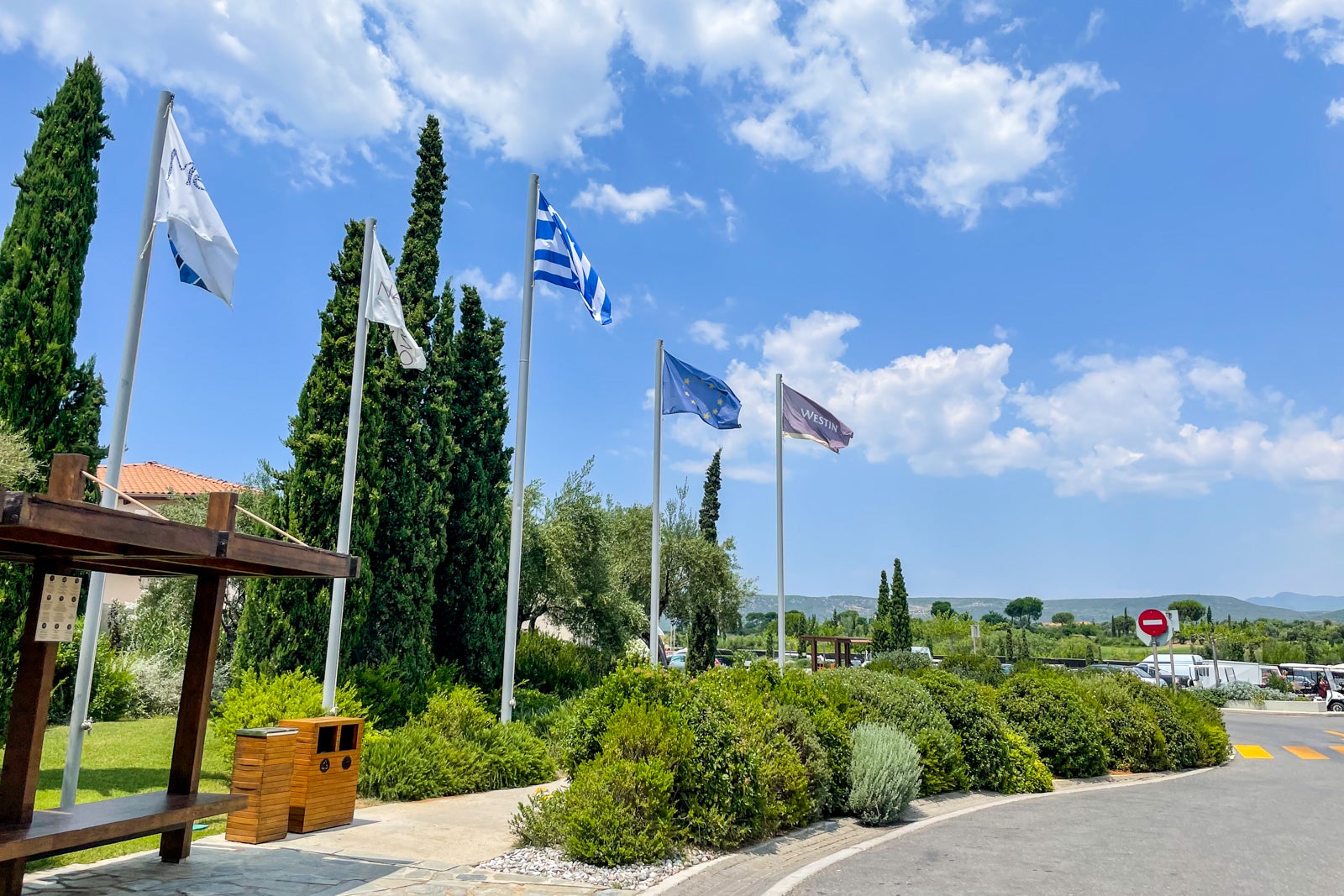 Then, you have concierge staff eagerly waiting to help unload your bags. They brought our bags to our room while we stopped by the front desk.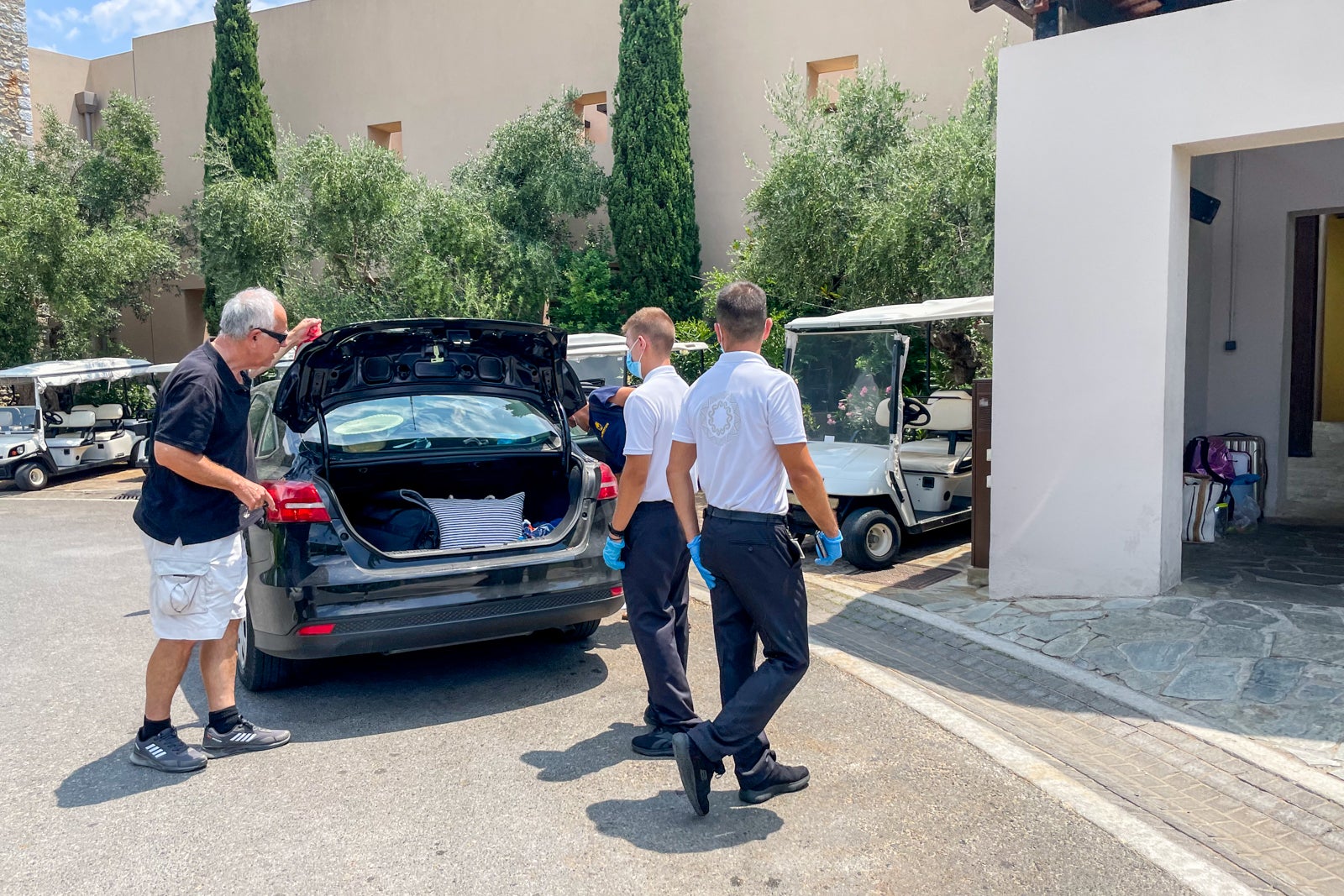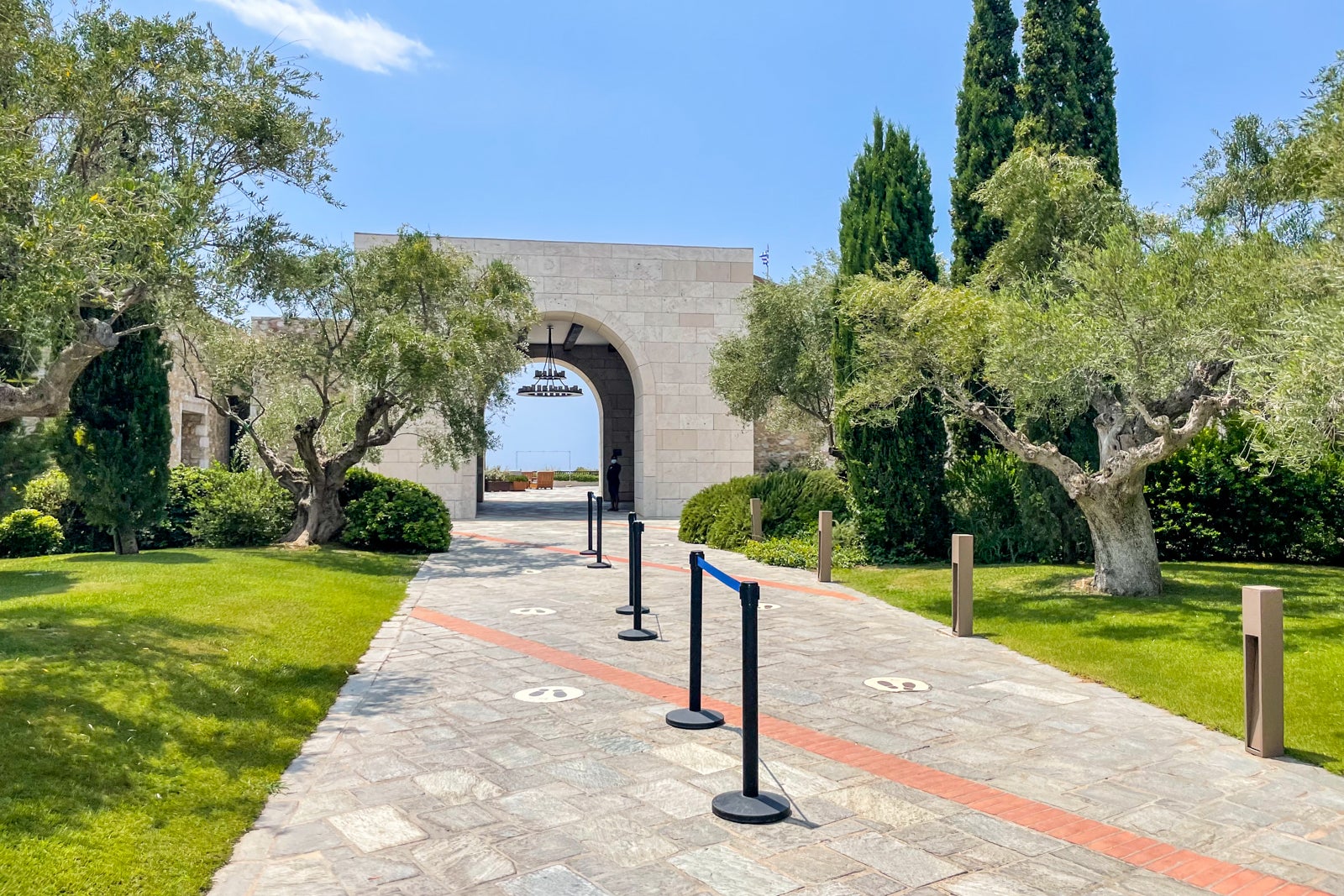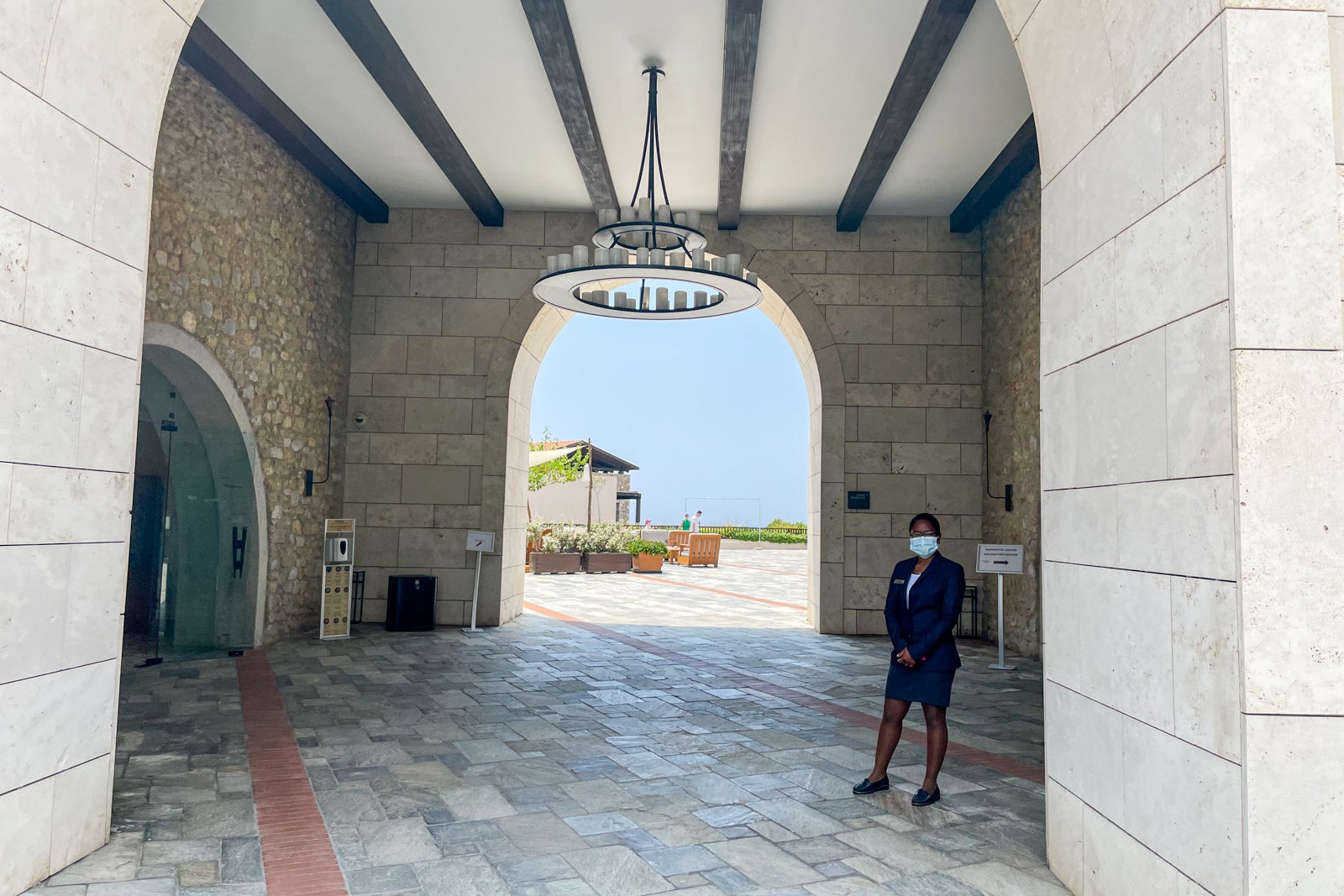 The Westin is one of Marriott's premium hotel brands with a focus on innovation, wellness and revitalizing amenities that "ensure you leave feeling better than when you arrived."
And that's the immediate vibe I got as I entered the hotel lobby. It felt open, airy and luxurious. There were only a couple of other guests around during our afternoon check-in time at 3 p.m.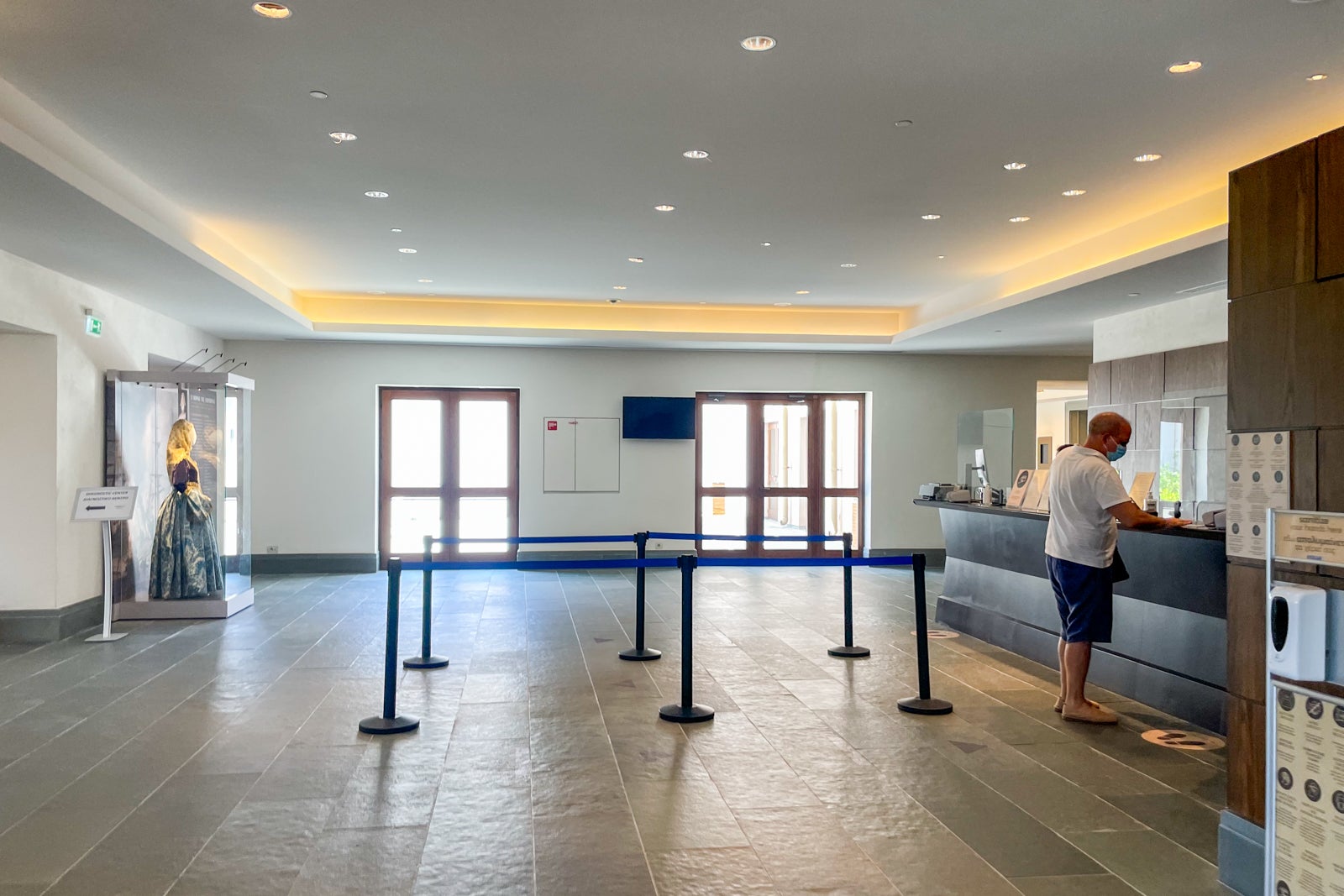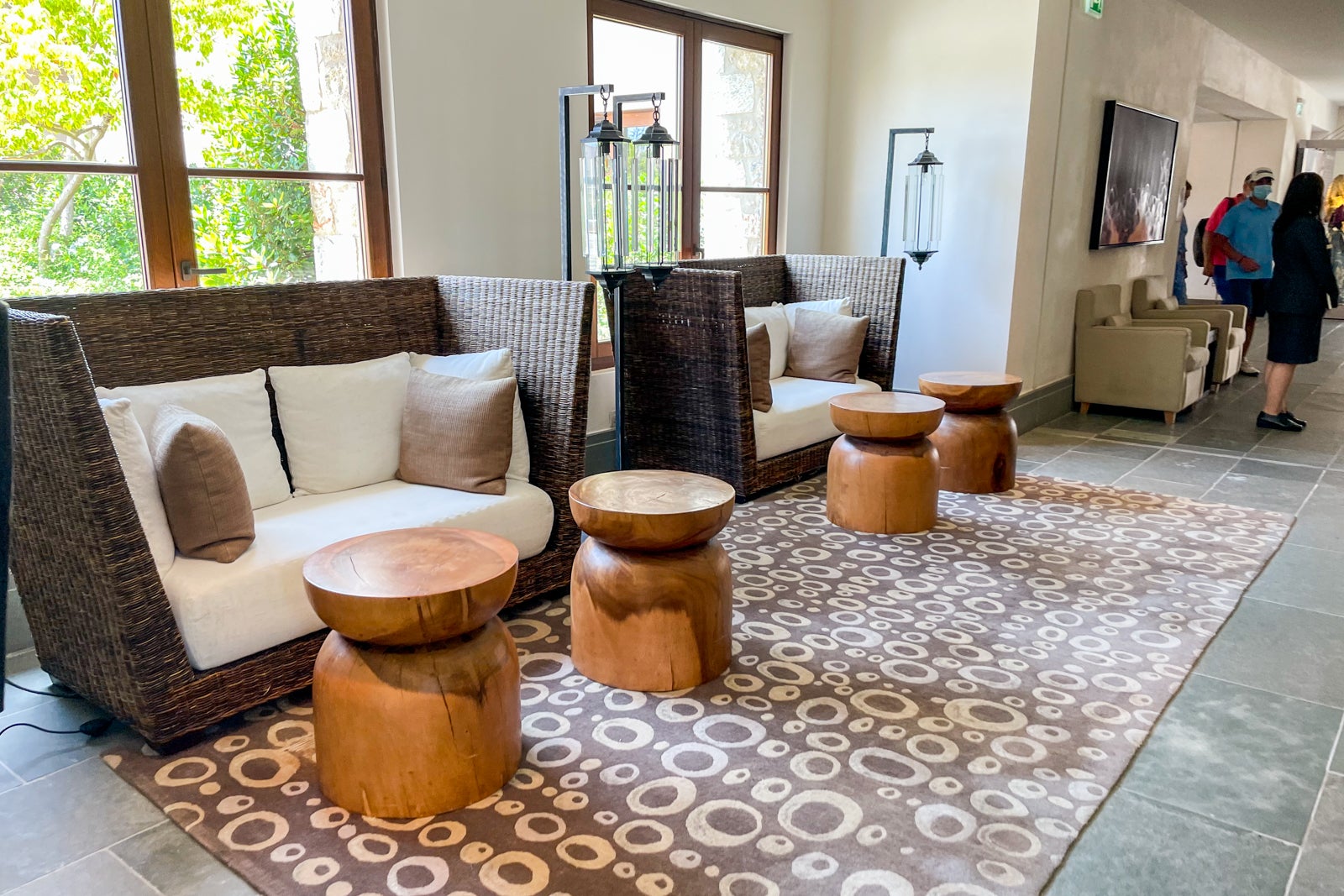 COVID-19 protocols were strictly followed — check-in desks have plexiglass dividers and all employees were masked up. However, for fully vaccinated individuals, mask-wearing is optional in the lobby area (though the resort requires you to wear them indoors throughout most of the property).
While I have no elite status with Marriott (I'm usually a Hyatt girl), the receptionist still thanked me for being part of the Bonvoy program.
She also encouraged me to download the free Costa Navarino app — telling of just how large the property is. You'll find a resort map on the app and the ability to make reservations at the restaurants on site (which is highly encouraged). Unfortunately, the app was glitchy and would make me log in every time I opened it, but I still appreciated this extra amenity. It definitely helped me navigate my way around the resort, which felt like the size of a small college campus.
Overall, check-in was quick and easy; she went over my reservation details (two nights in a deluxe guest room with a king bed and a balcony with a garden view) and helped put my credit card on file so that any dining or activities could easily be charged to my room so I wouldn't have to carry my card around.
Room
The resort property felt overwhelmingly large when I first arrived, and I admit that I spent a good 10 minutes searching for my room. There were seating areas and restaurants all around, but I couldn't find where the rooms were.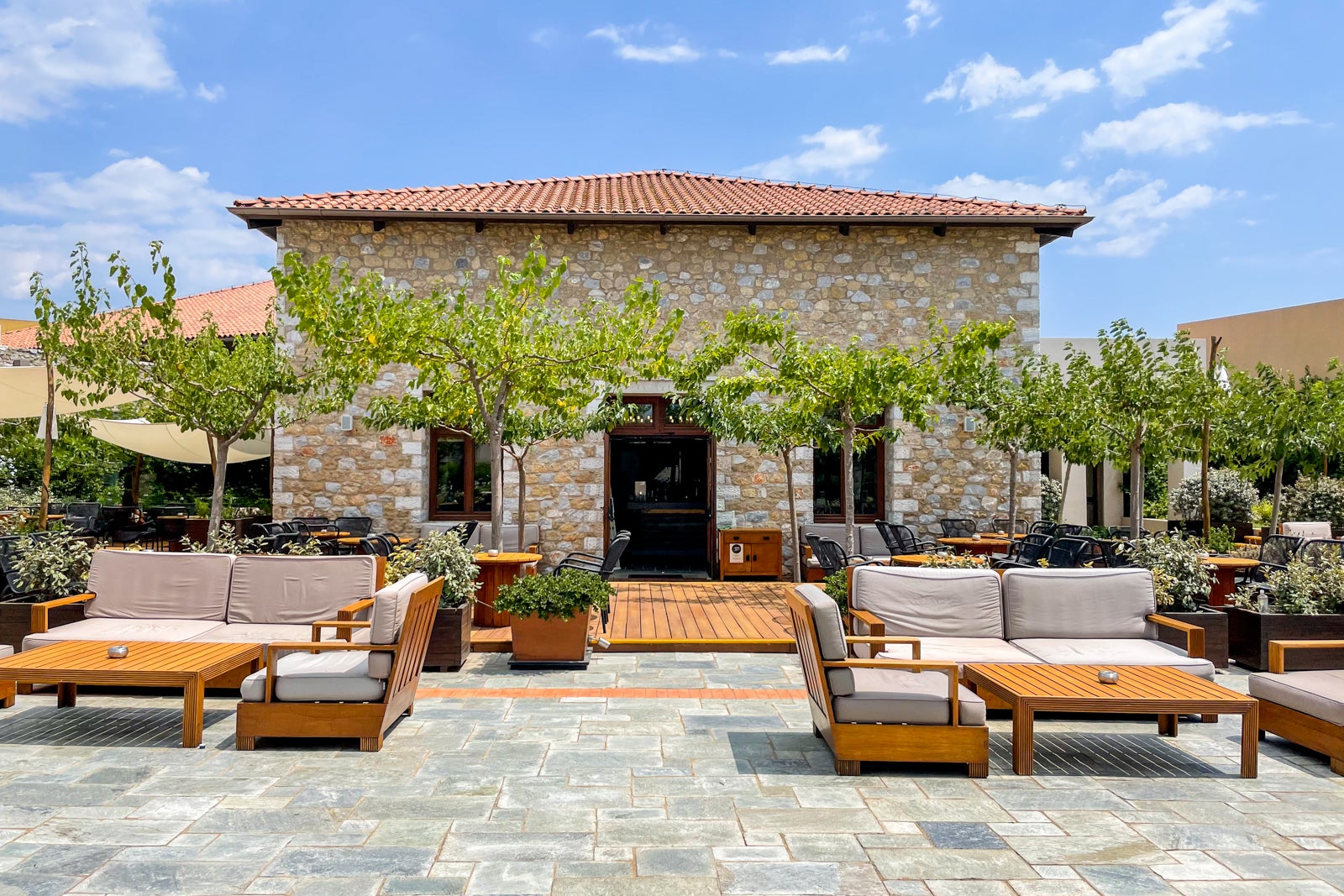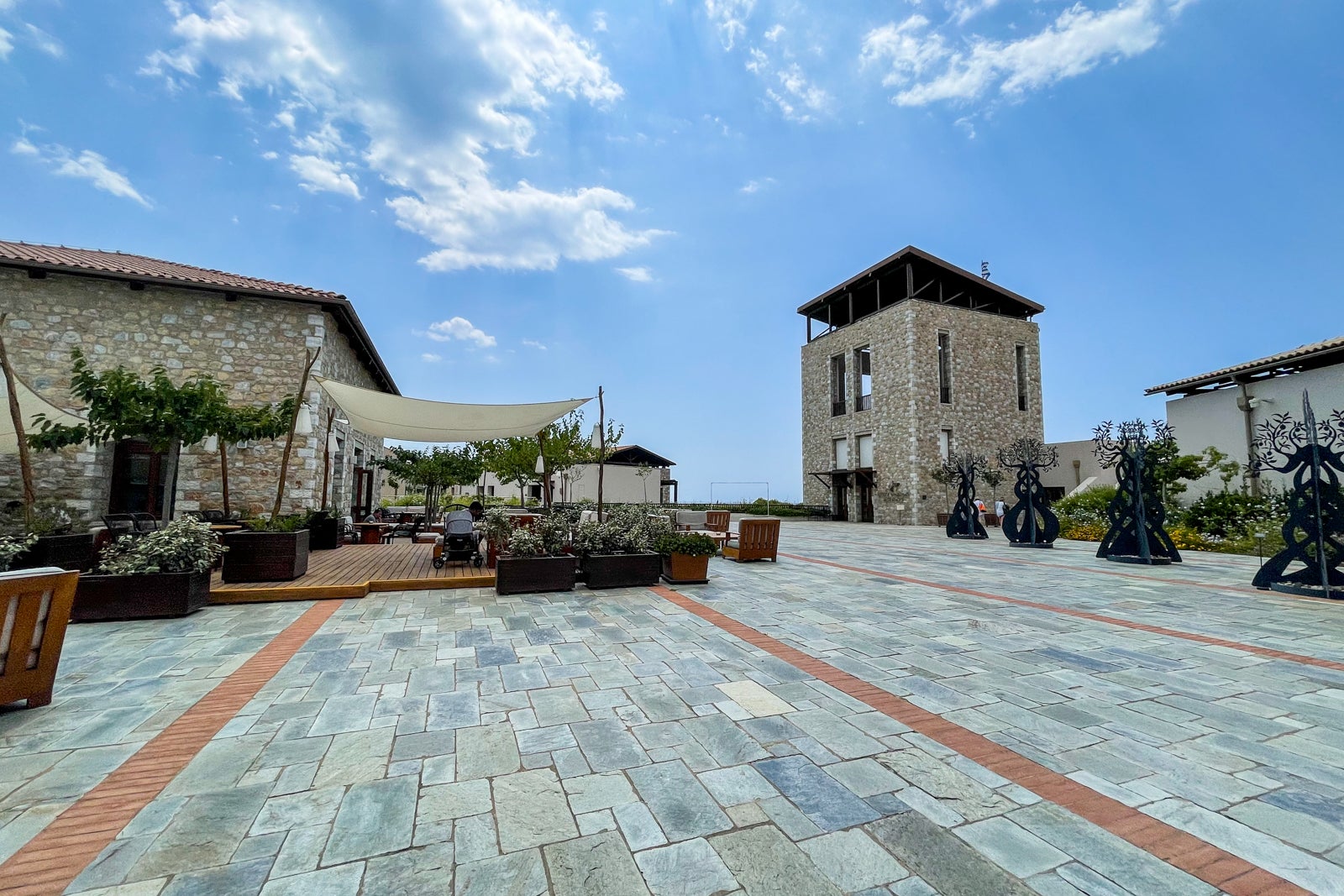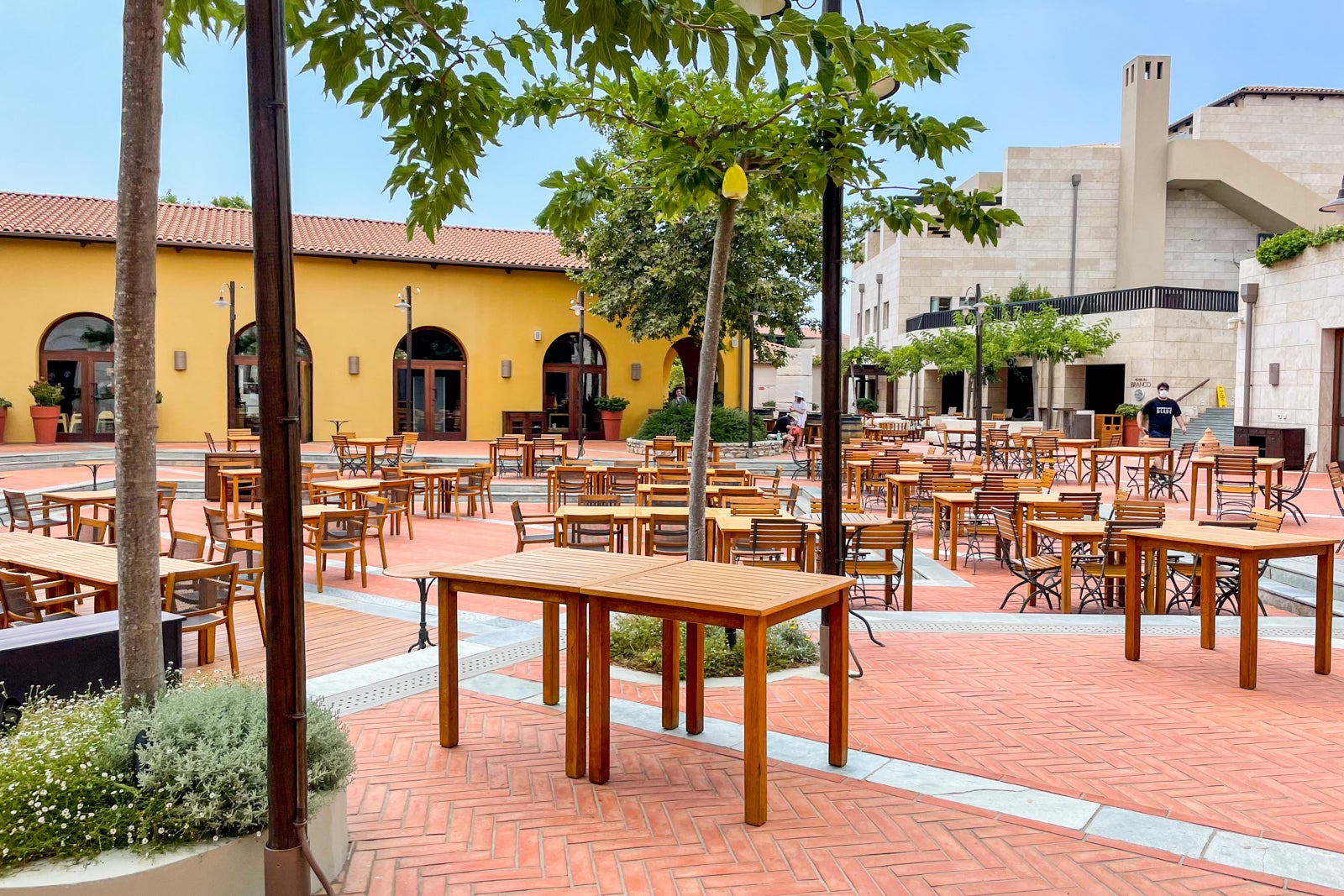 I eventually found the outdoor hallways that led to all the rooms — mine was room 4509.
The room was a bit warm when I walked in, but the resort does have air conditioning. It didn't take long for the room to cool down significantly.
It was quite spacious — with a king bed, seating area and desk. It matched the rest of the resort's aesthetic: neutral tones with wood and stone fixtures.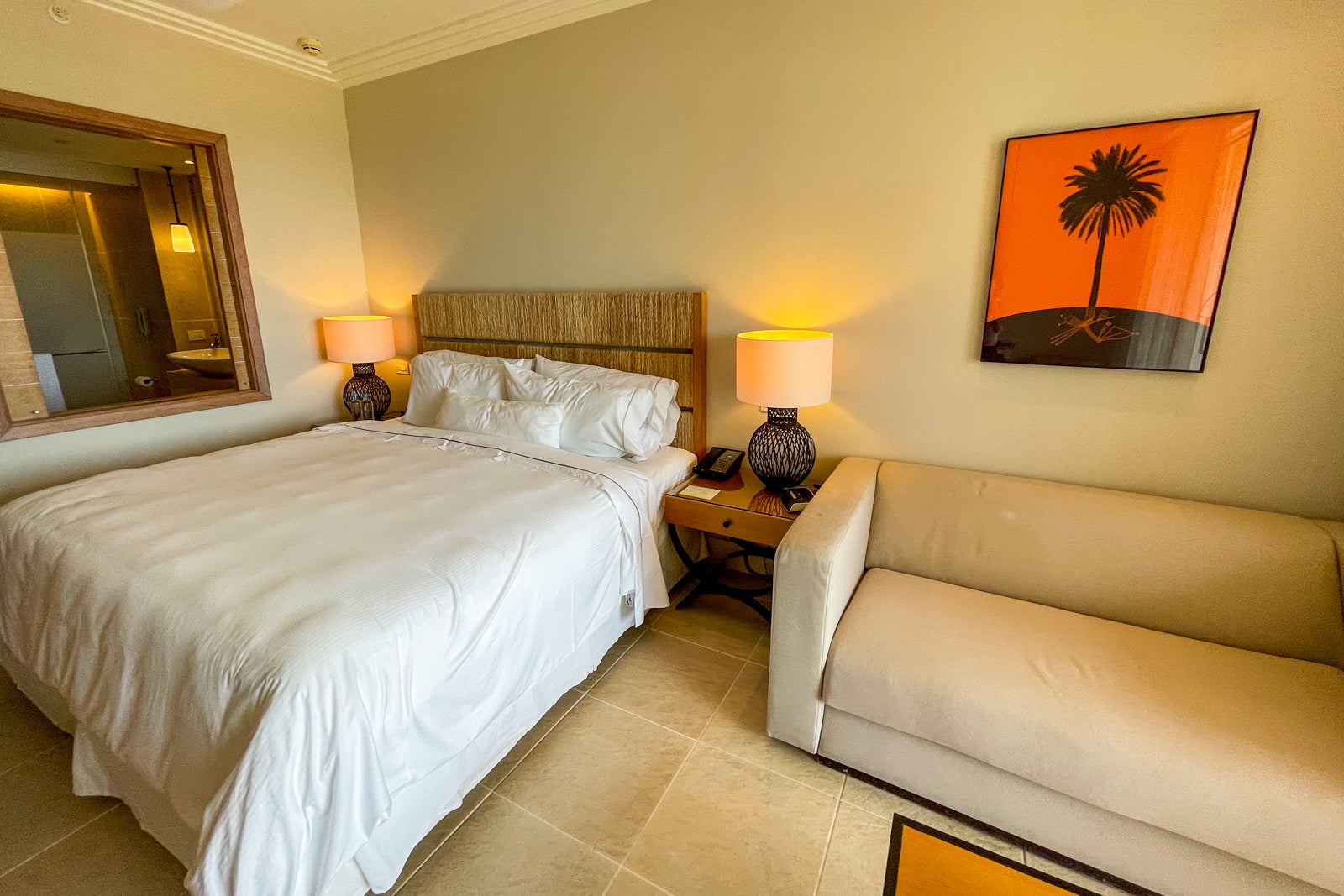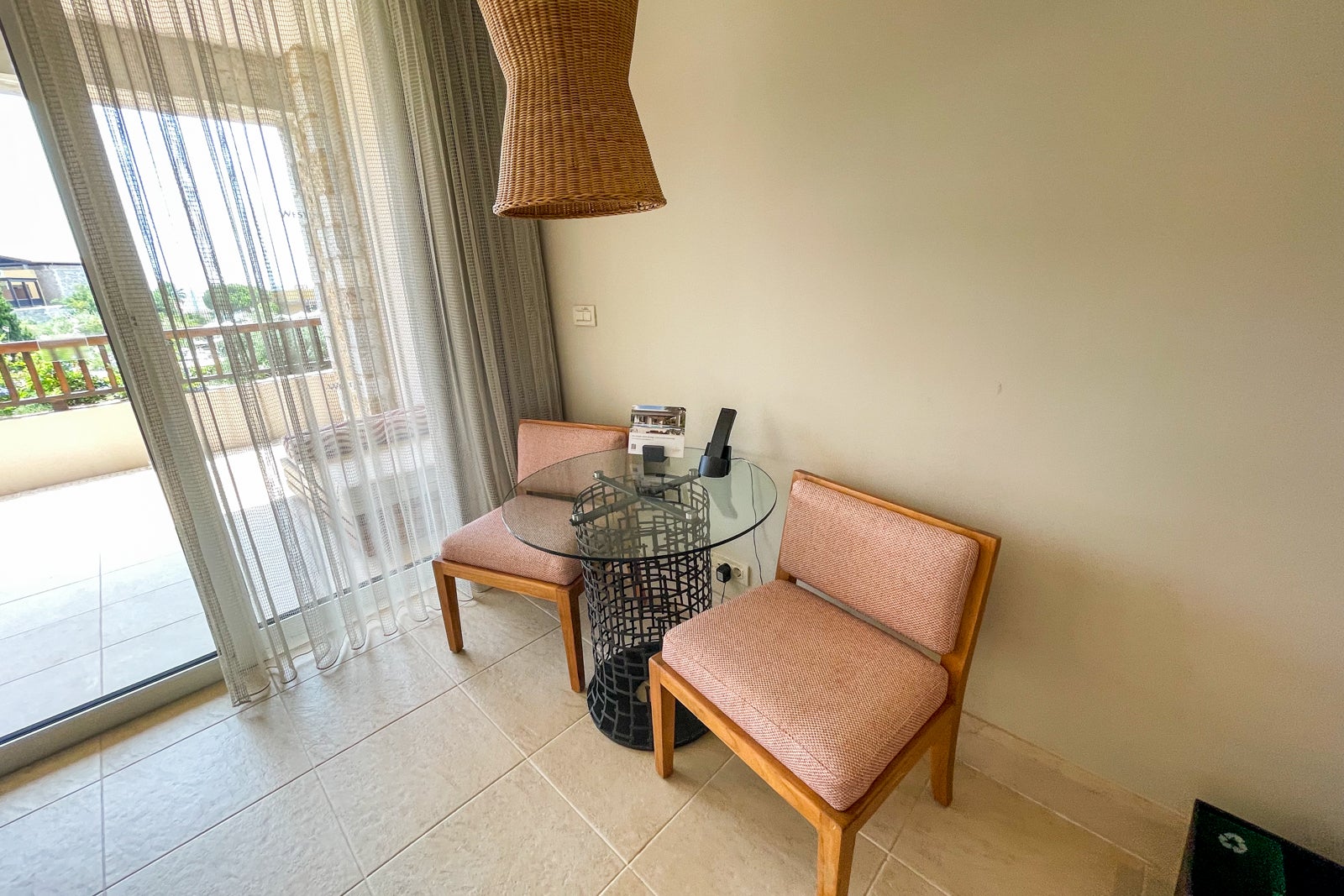 A couple of waters were on the bedside table, and housekeeping was excellent about restocking them every day.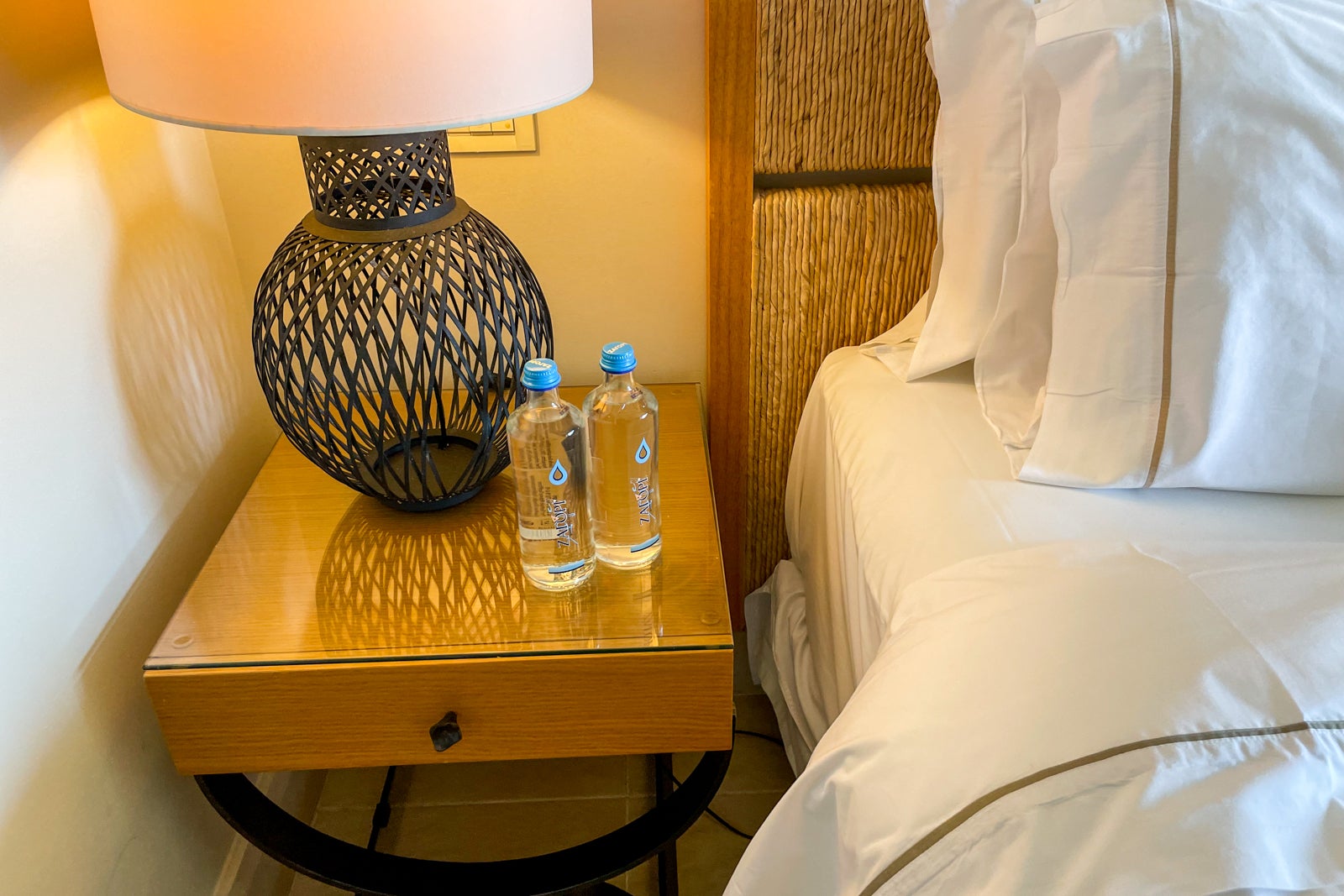 There's a flatscreen television and a Nespresso machine (with plenty of Nespresso pods) sitting squarely in front of the bed.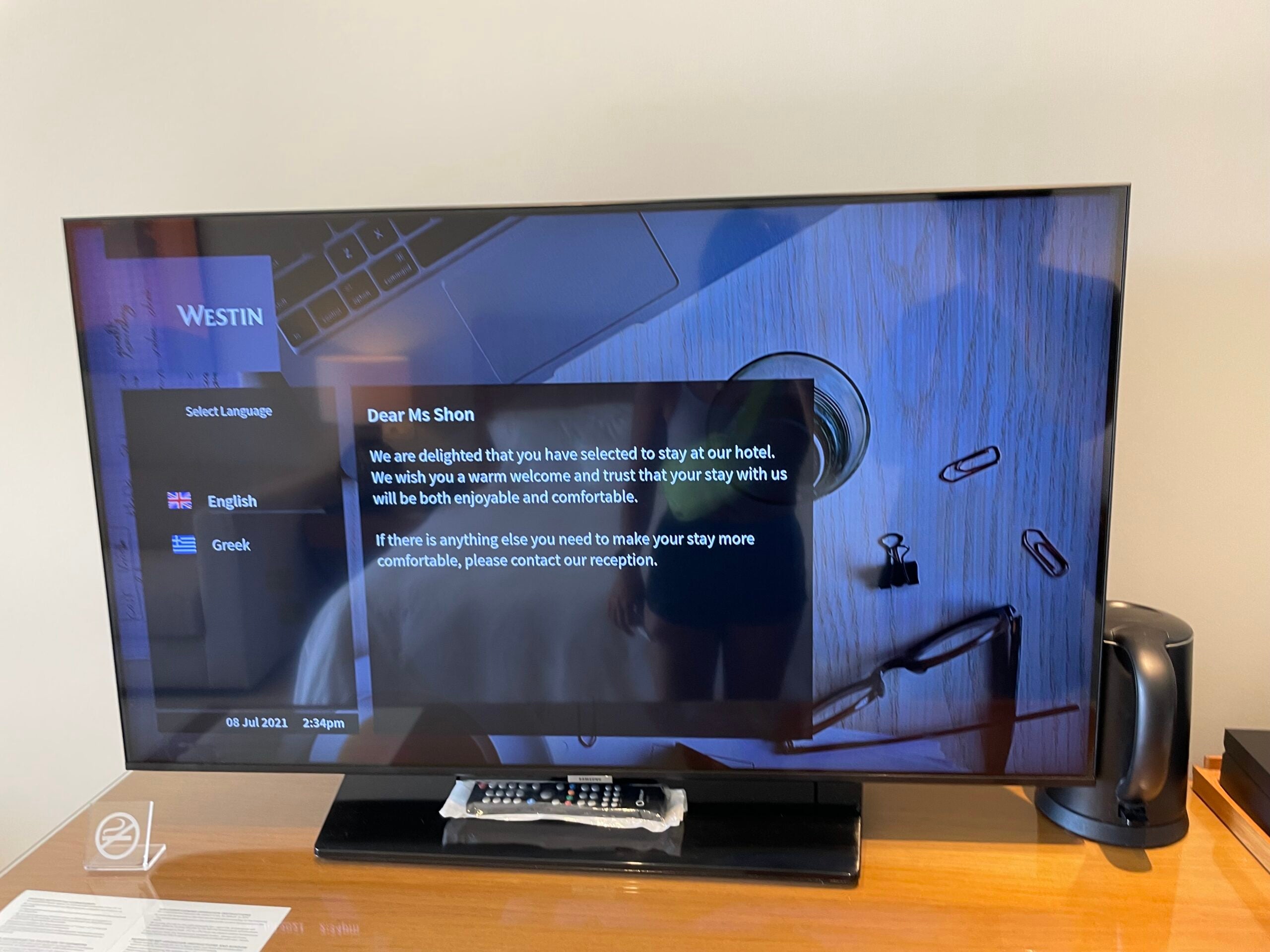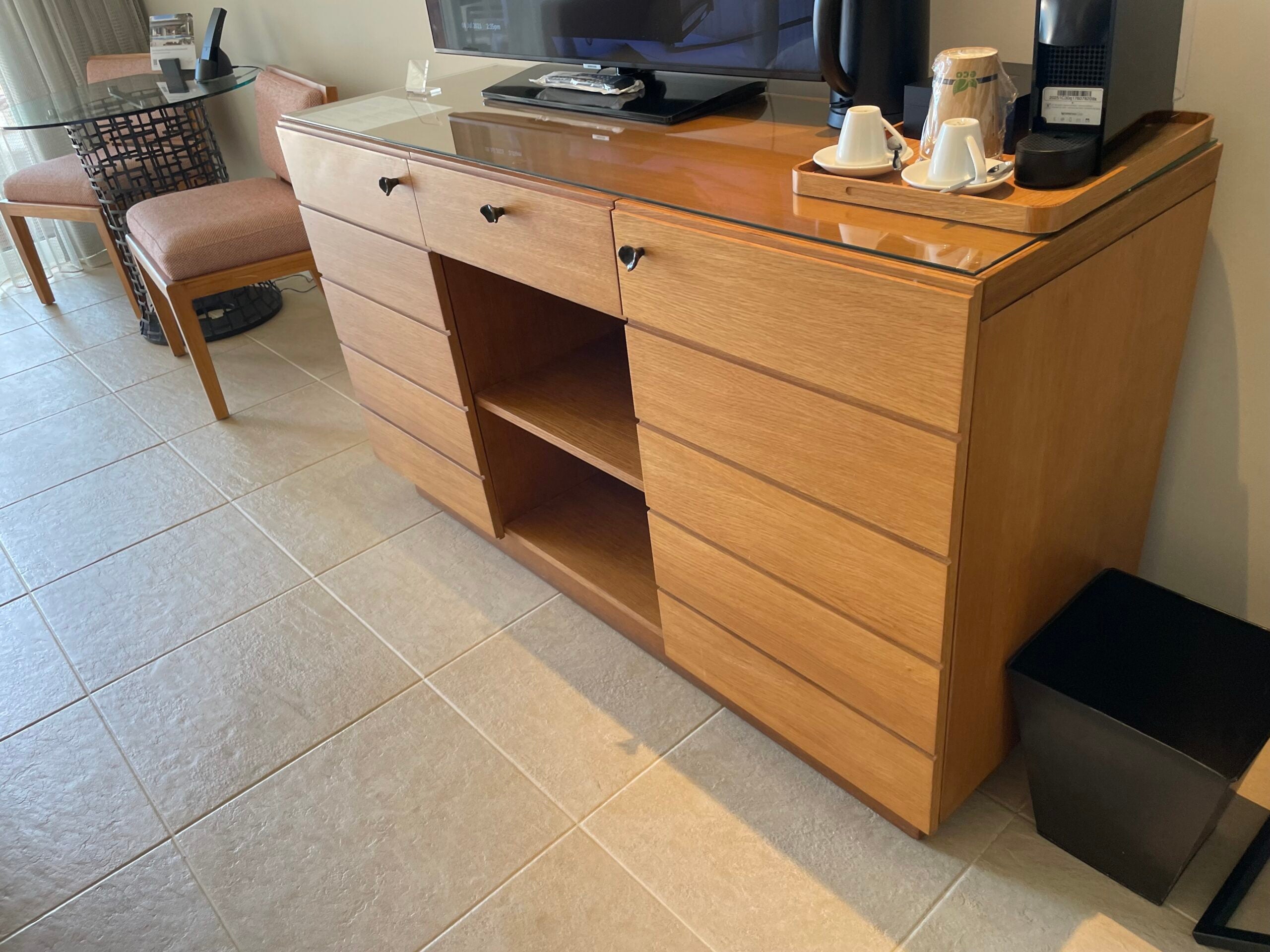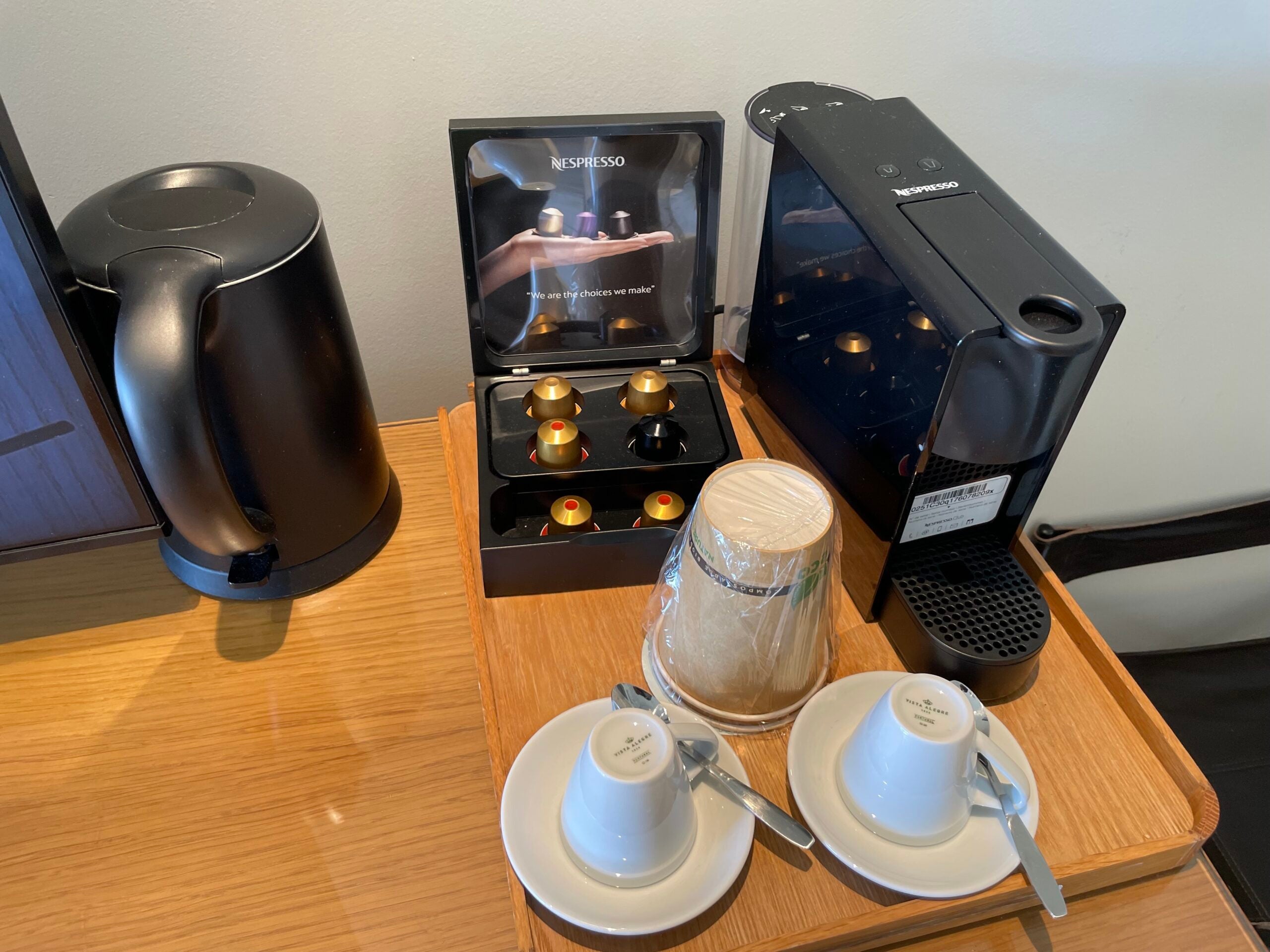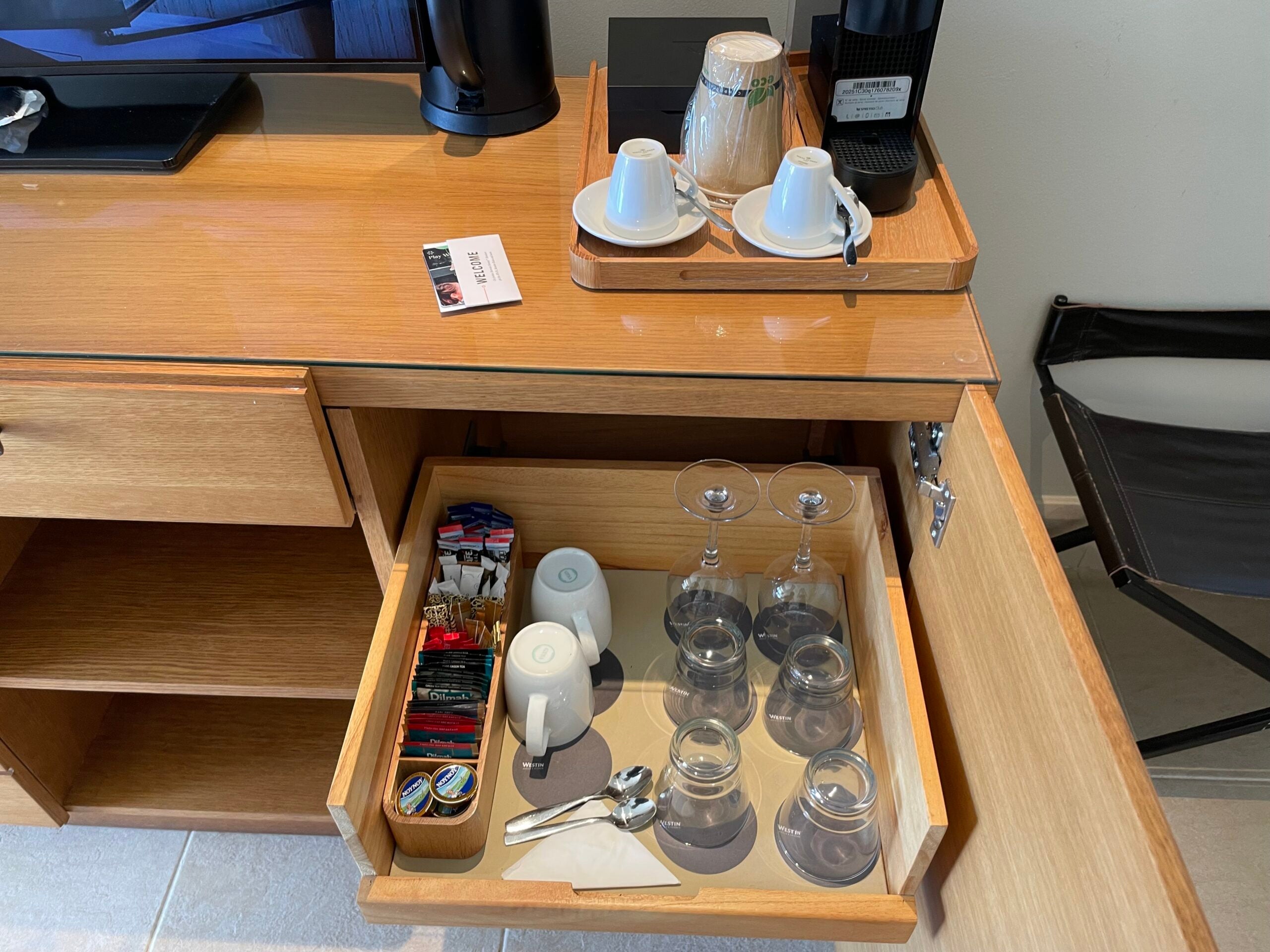 You'll find the minifridge is underneath the TV cabinets.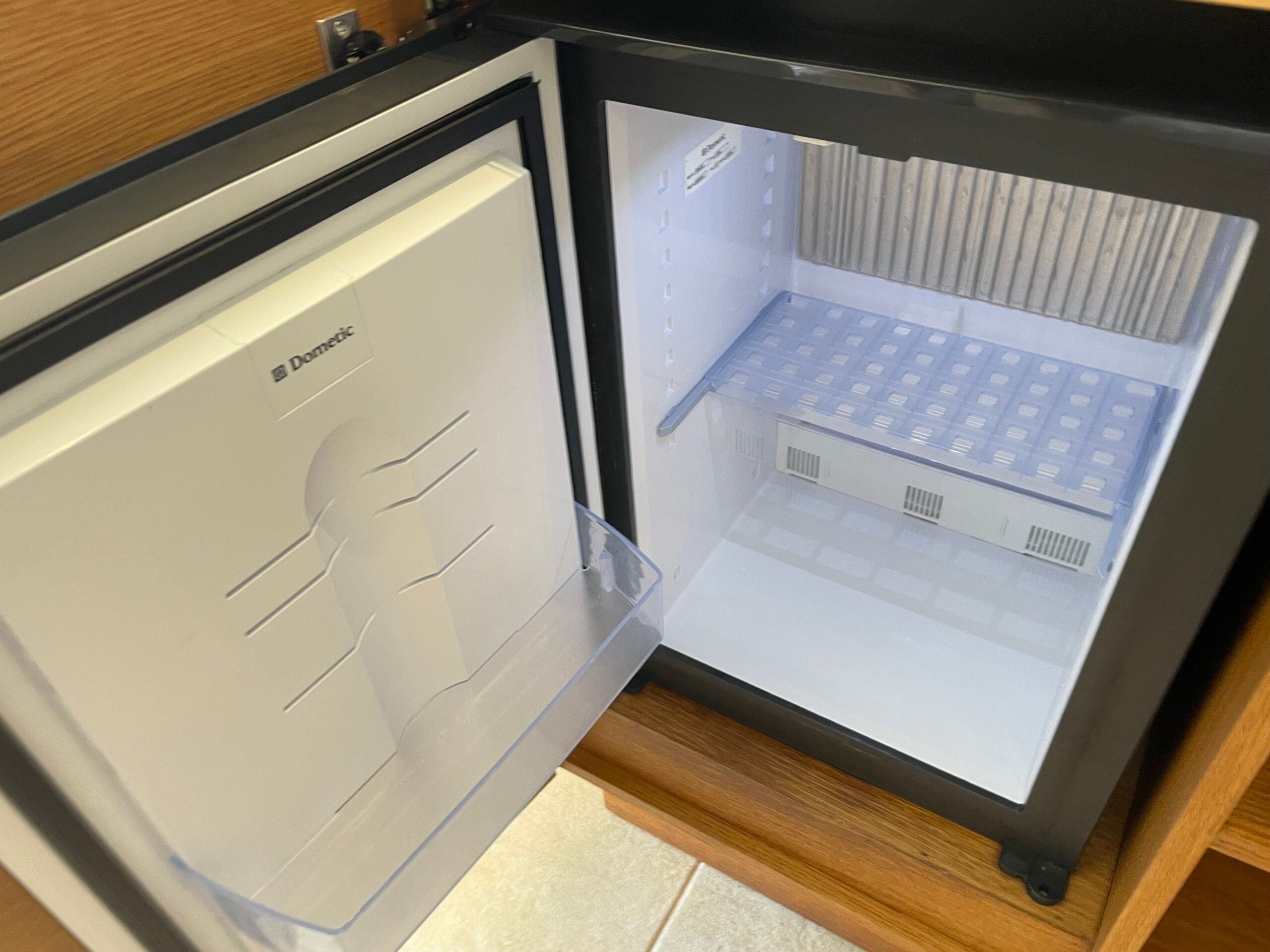 The bathroom had a double vanity sink, an alcove bathtub and a sliding glass door for the toilet and shower. You can find mini shampoo, conditioner and body wash on the sink and in the shower. There were plenty of fresh towels under the sink and two bathrobes — one hanging in the bathroom and the other hanging in the hallway closet.
From the bathtub, there's a sliding wood panel that offers a view into the room and the balcony.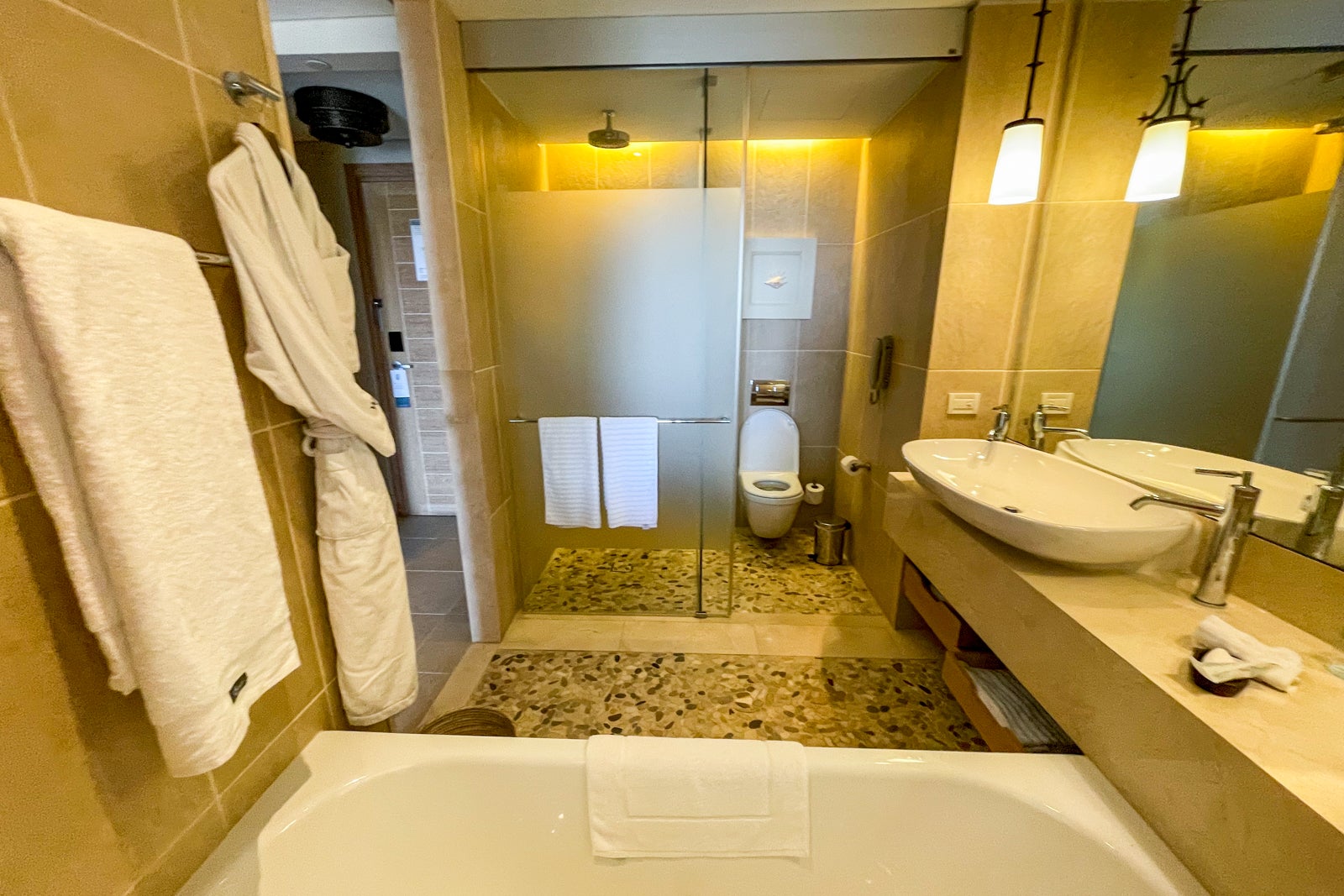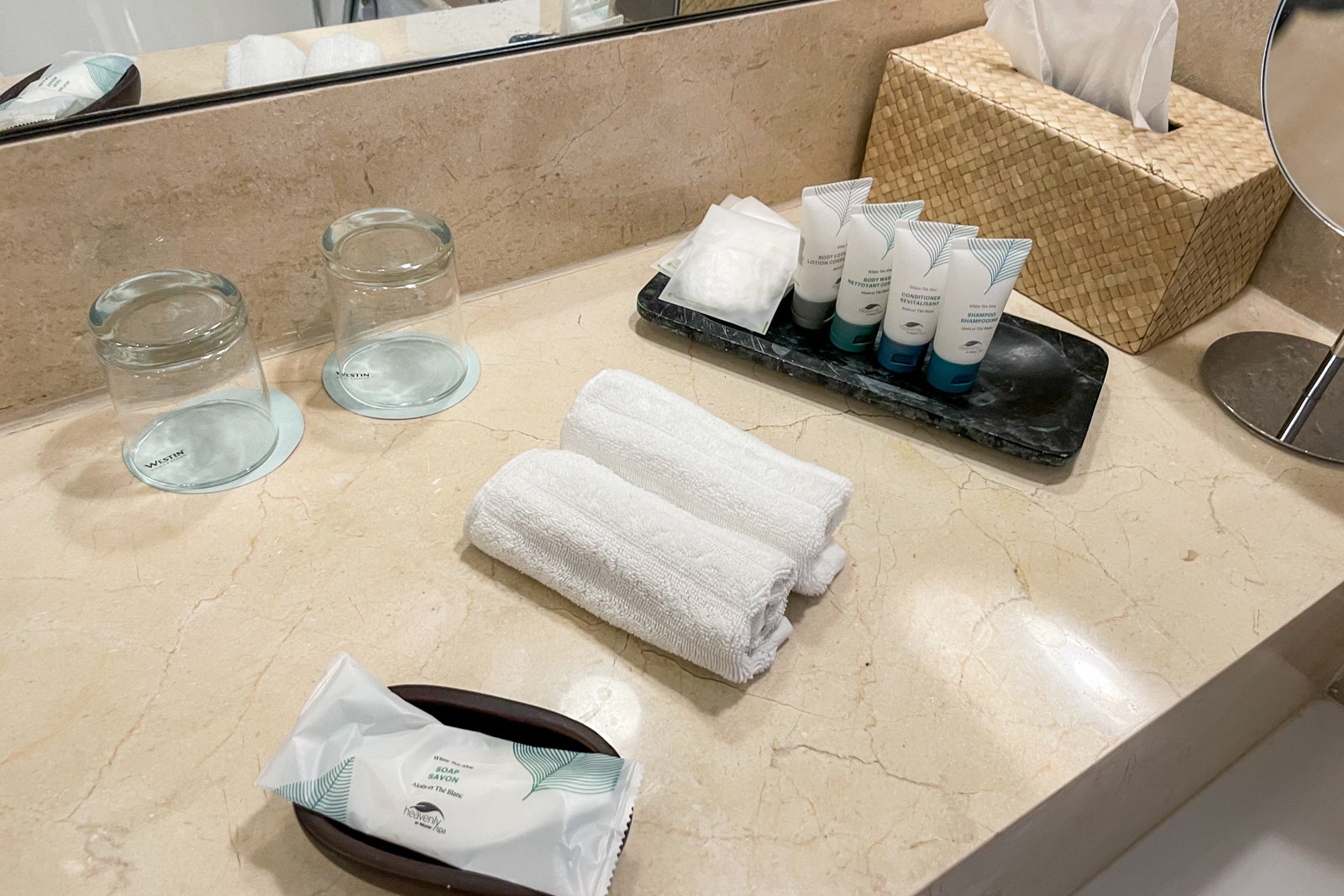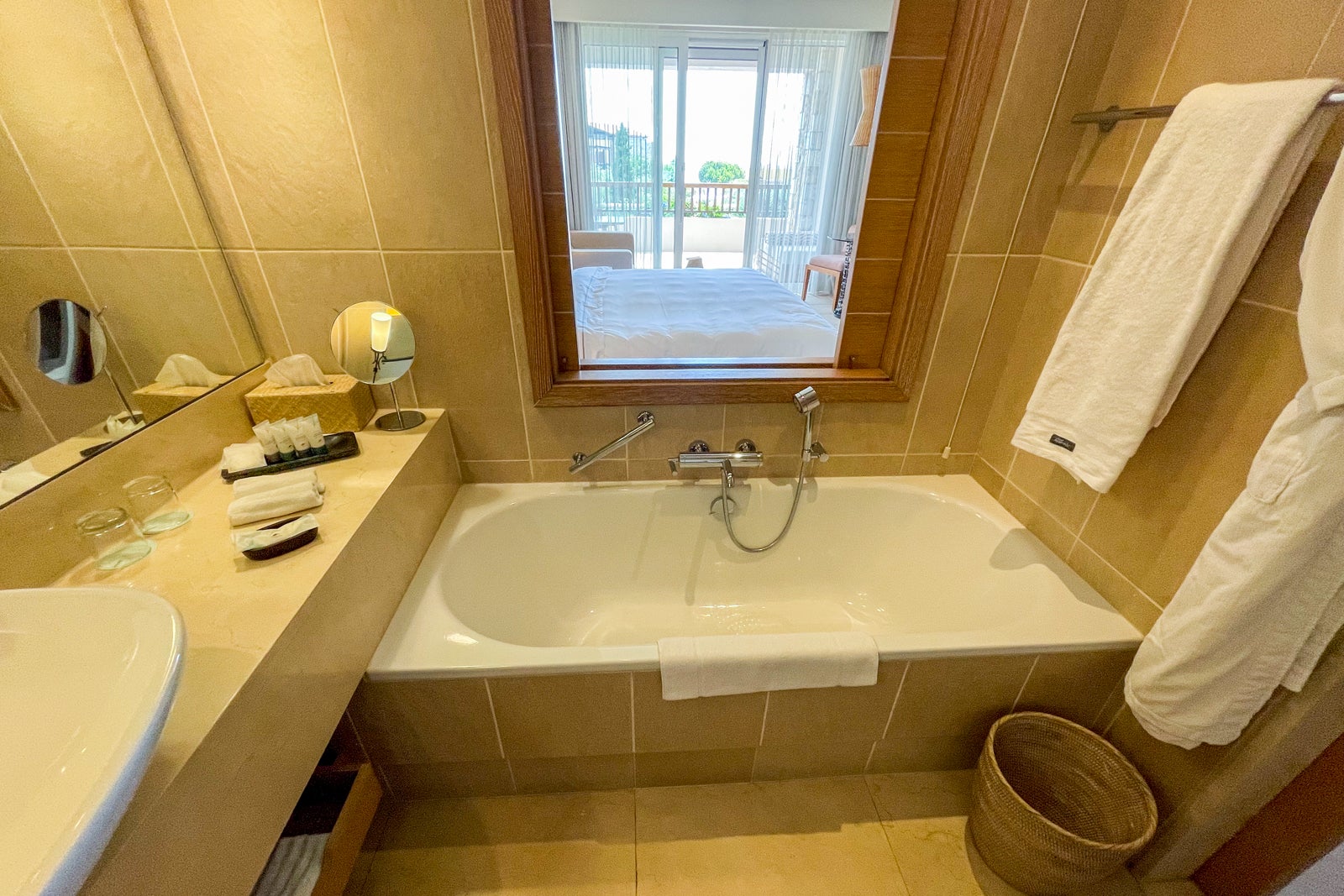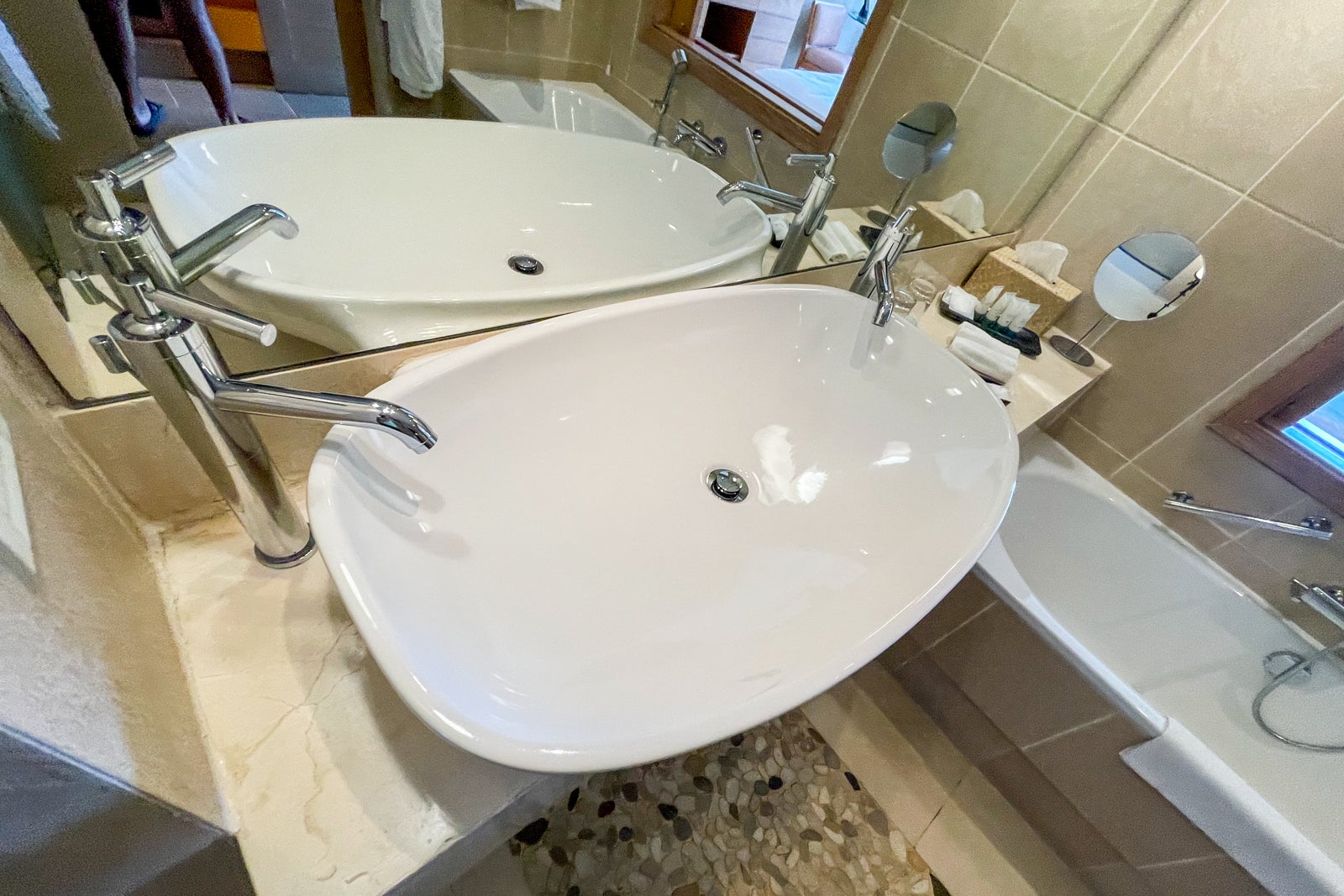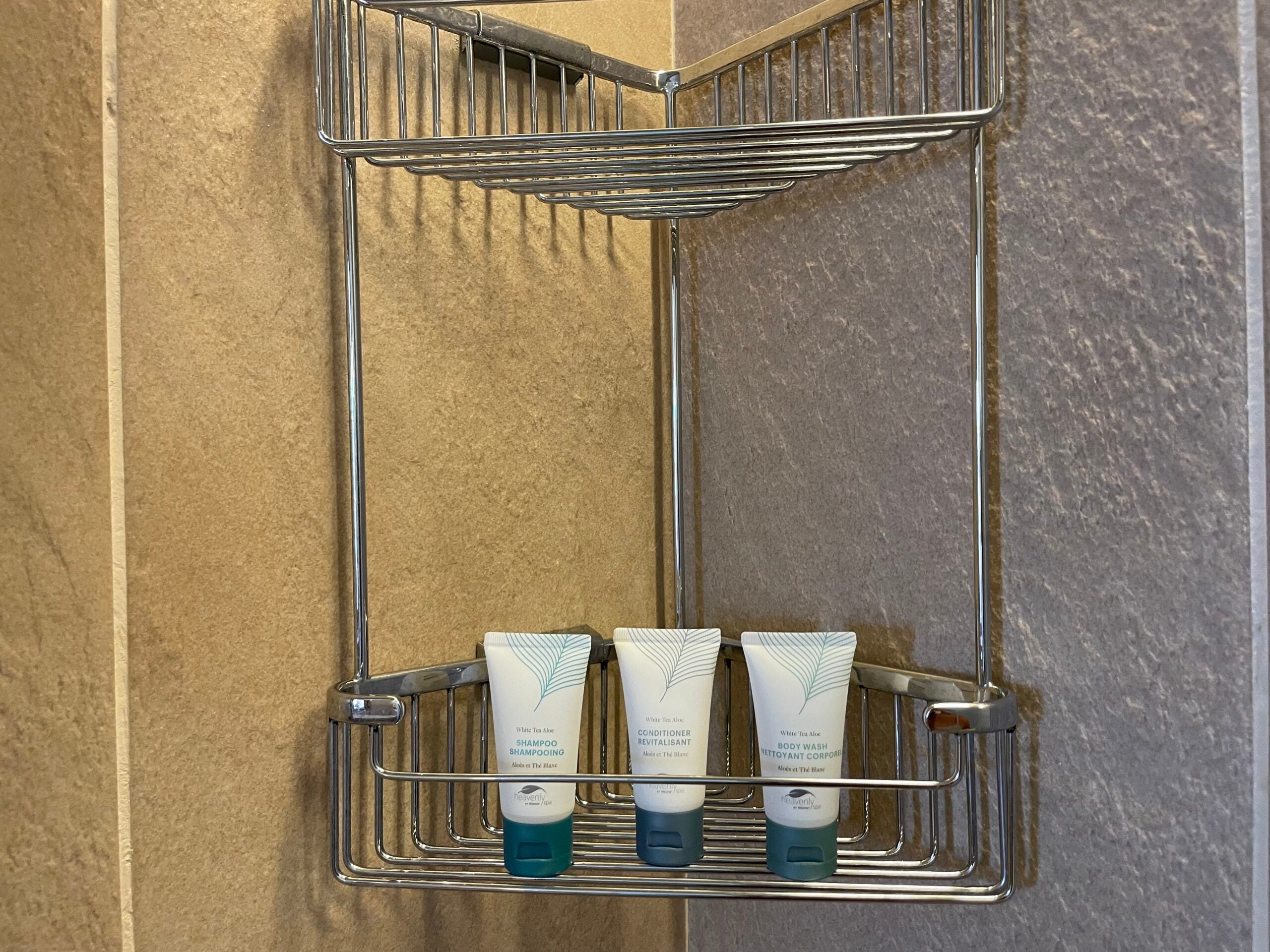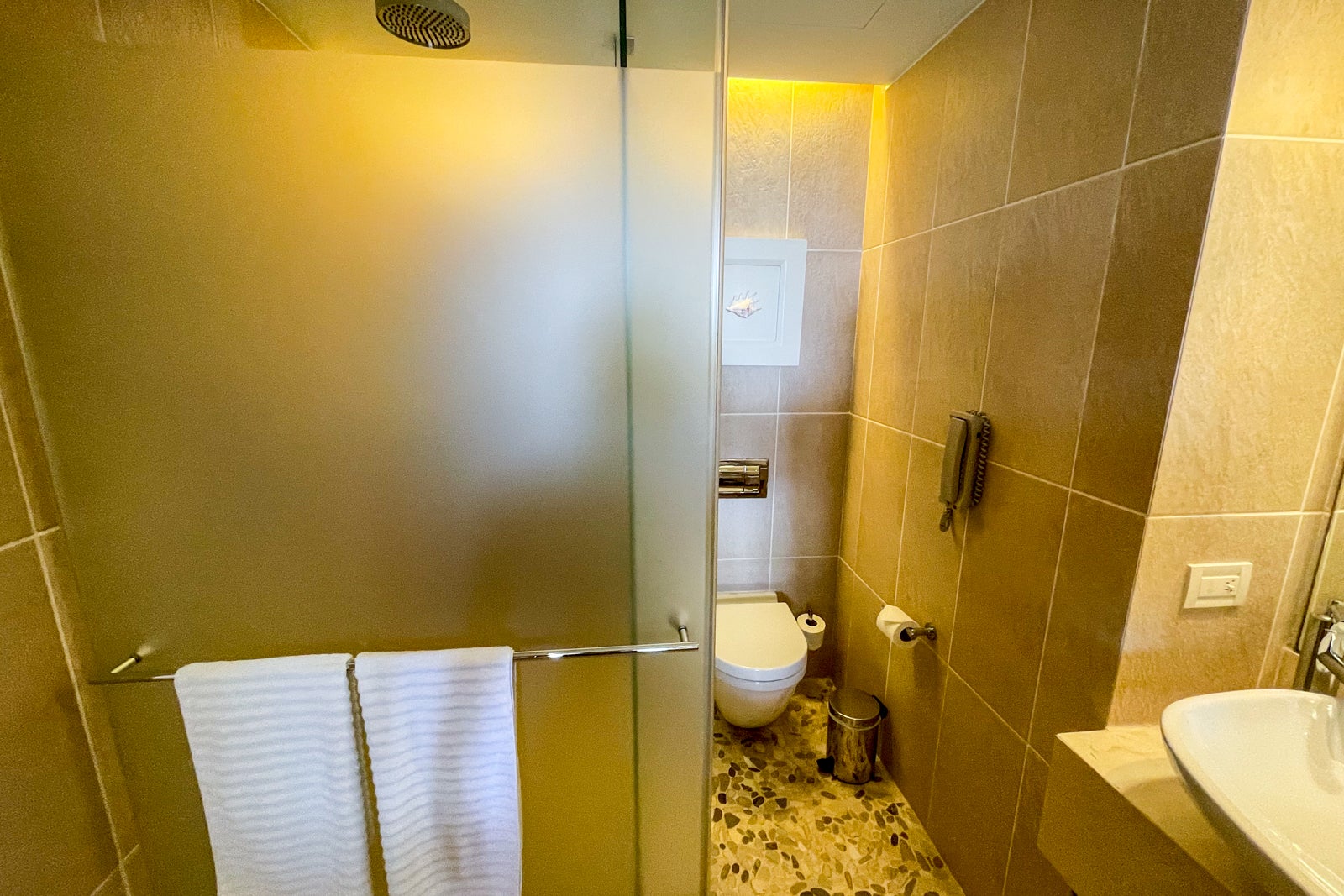 I absolutely adored the balcony and was impressed that all rooms — from standard guest rooms to the exquisite suites — come with balcony access.
My "garden view" room overlooked dozens of olive trees and the main pool. There's a mosquito net that drops down if you choose to leave your doors open at night to let fresh air in to keep out any pesky creatures.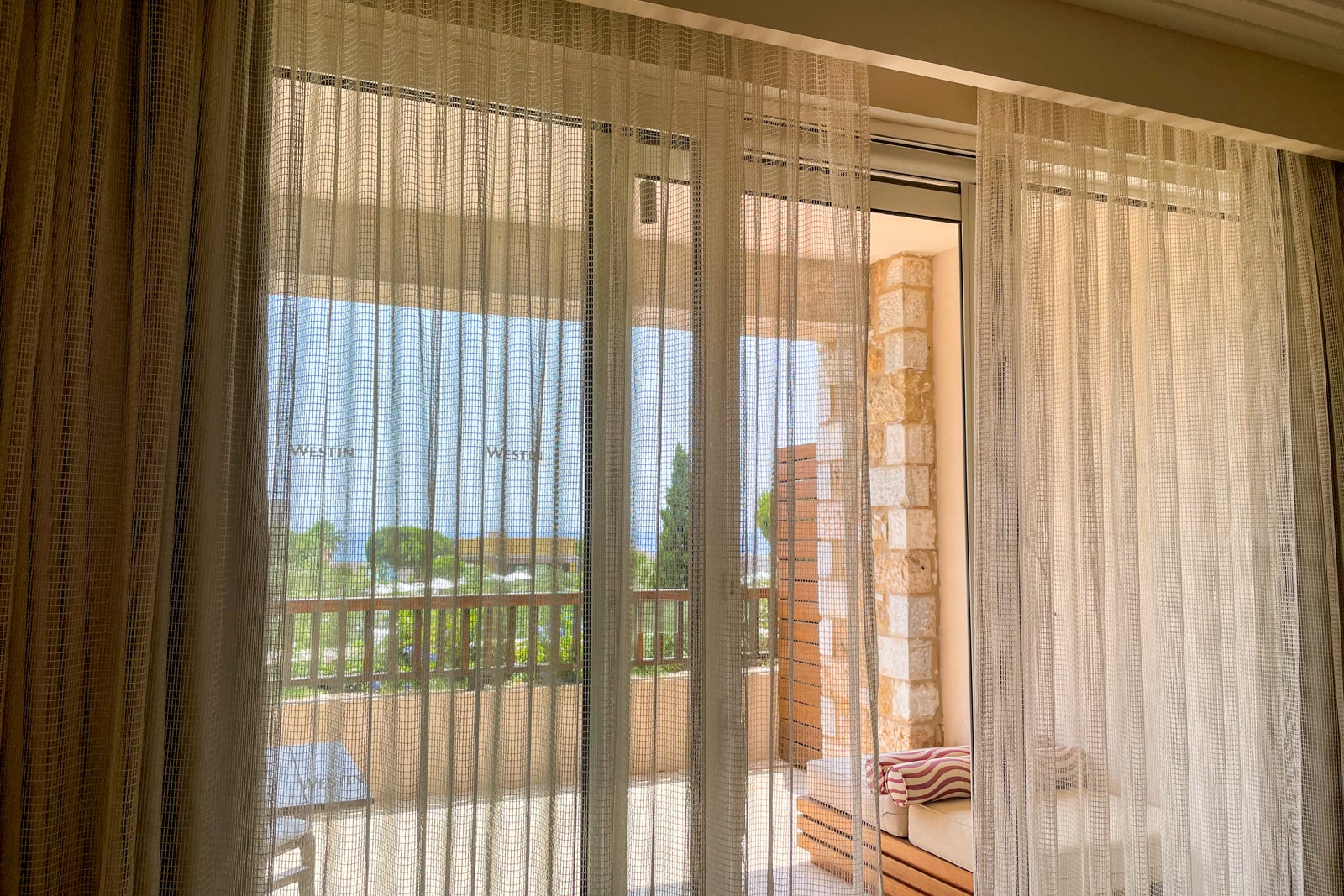 On the balcony, you'll find a small table with seating for two and a small layout couch. Wood barriers give you privacy from your next-door neighbors without making the space feel closed in or cramped.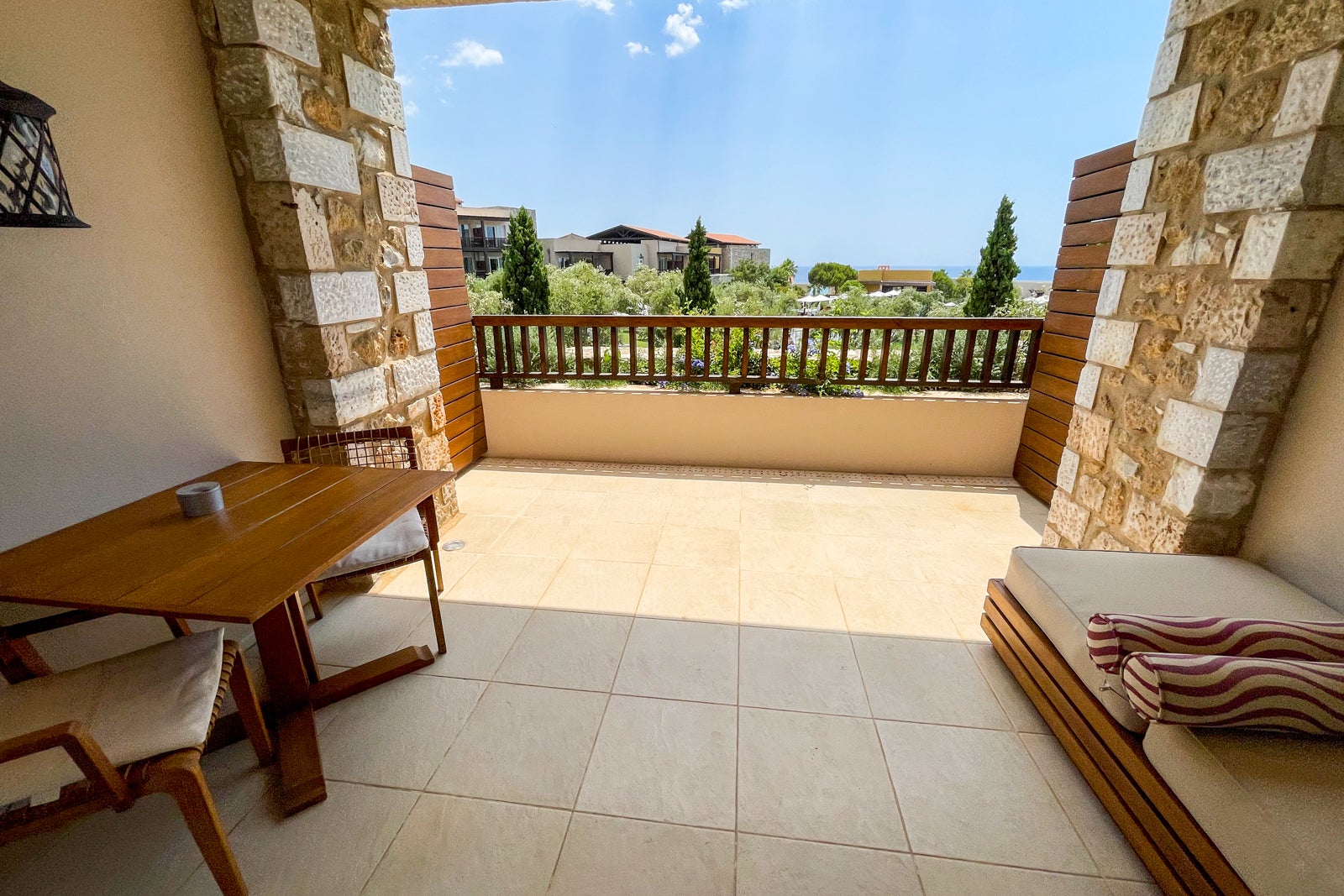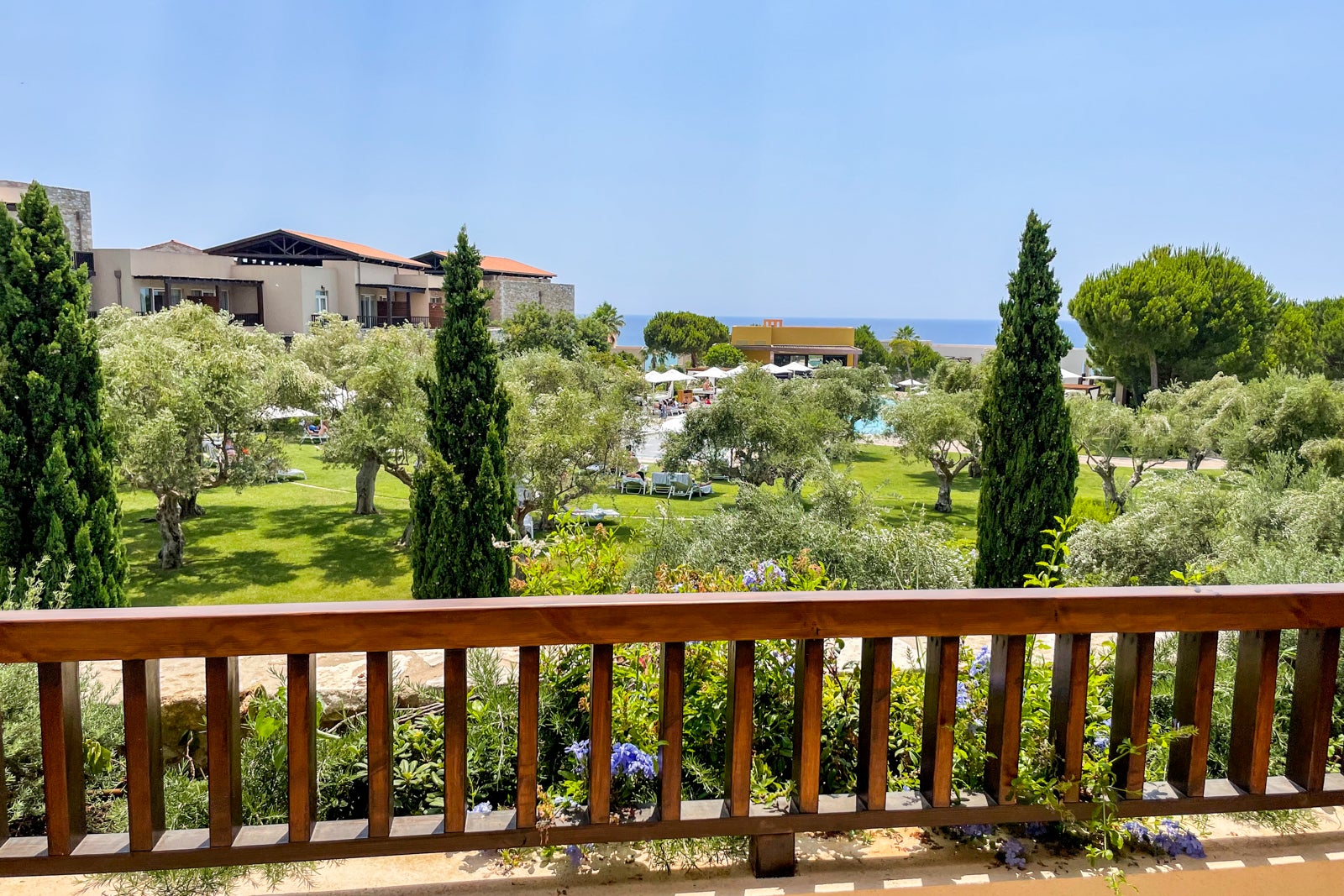 As a whole, I loved the room. Each room incorporates outdoor space (you can even book a room with your own private infinity pool). Everything was spic and span, and extra kudos to housekeeping for being on top of it.
Food and beverage
It's hard to capture just how large the resort is, but there are more than 10 restaurants on the resort property. There are all types of cuisines to choose from. You have Souvlakerie, a traditional Greek spot (where I got these divine gyros pictured below), but also plenty of upscale restaurants to choose from with dishes from all over the world.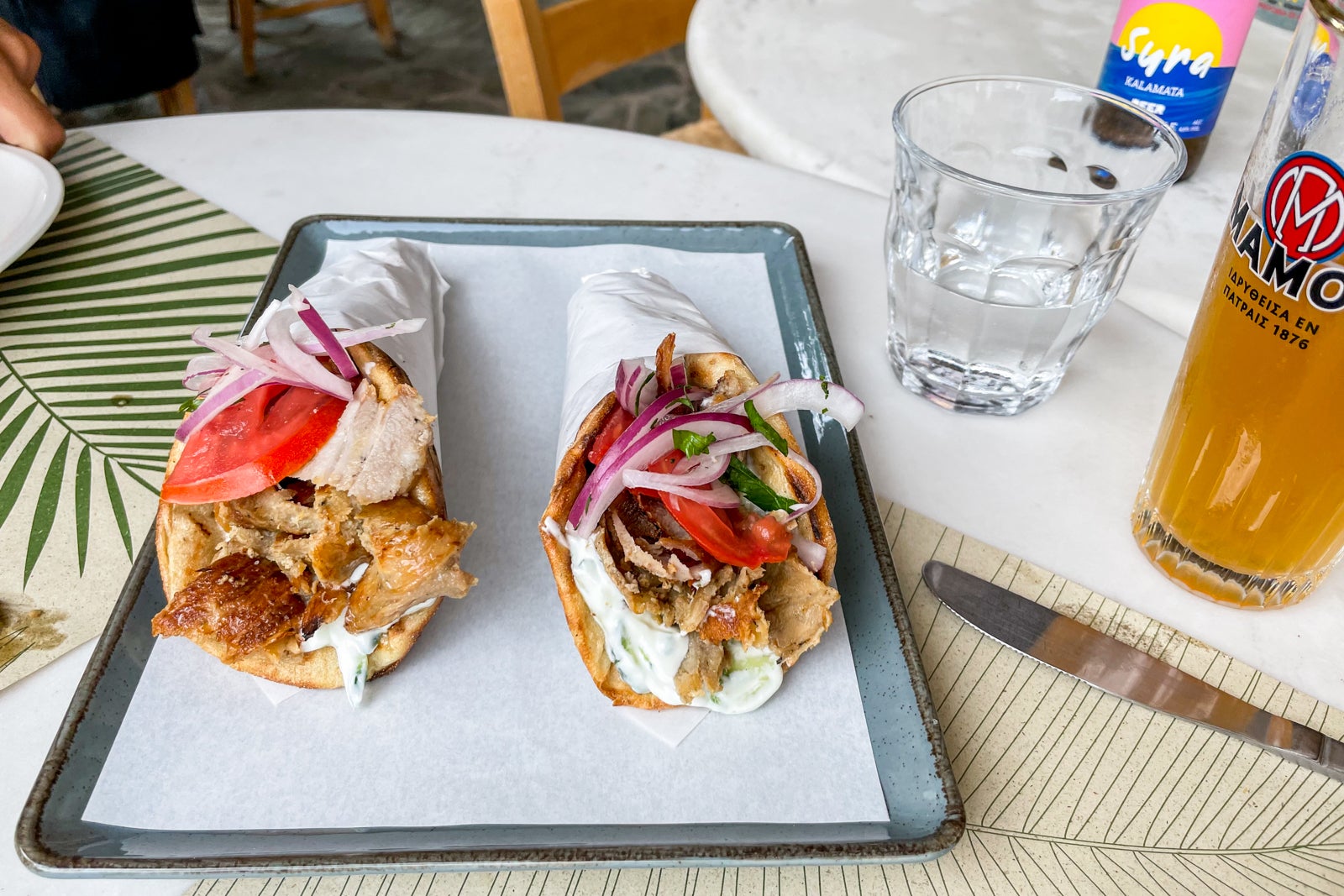 After scarfing down those gyros, I visited the beach. There's a beachside restaurant and bar, but you can order drinks from your beach chair. You can check out my terrific piña colada topped with shaved coconut and a slice of pineapple below, which set me back 20 euros ($23.50)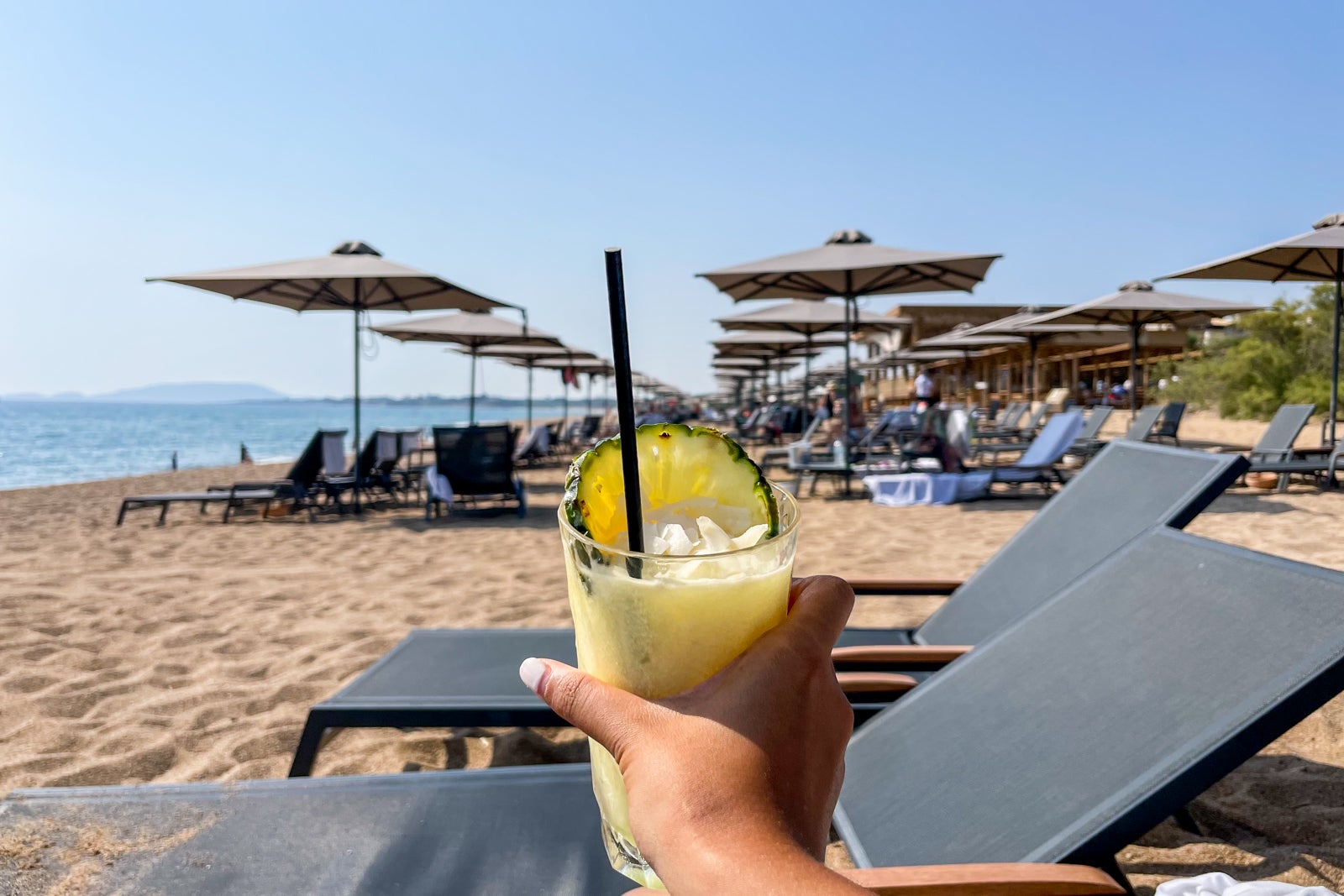 For dinner, I visited Da Luigi, an Italian restaurant that offered a fixed-price menu of 35 euros per person ($41). You get a choice of an appetizer, pizza, entree and dessert. I found this to be a great deal — most of the à la carte entrees were well over 25 euros ($29) alone.
Everything was delicious, from the burrata salad with fresh cherry tomatoes to the margarita pizza. I was a huge fan.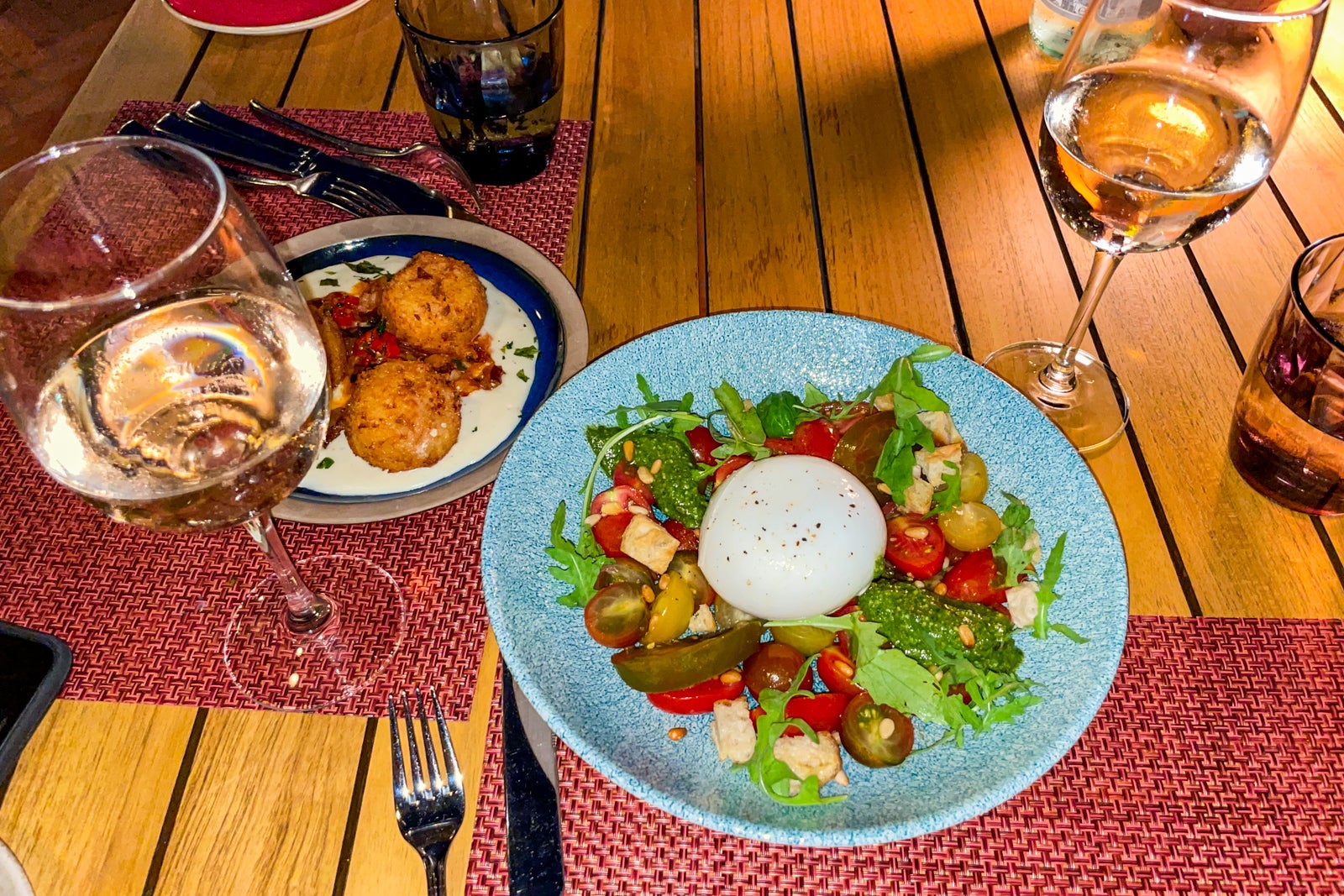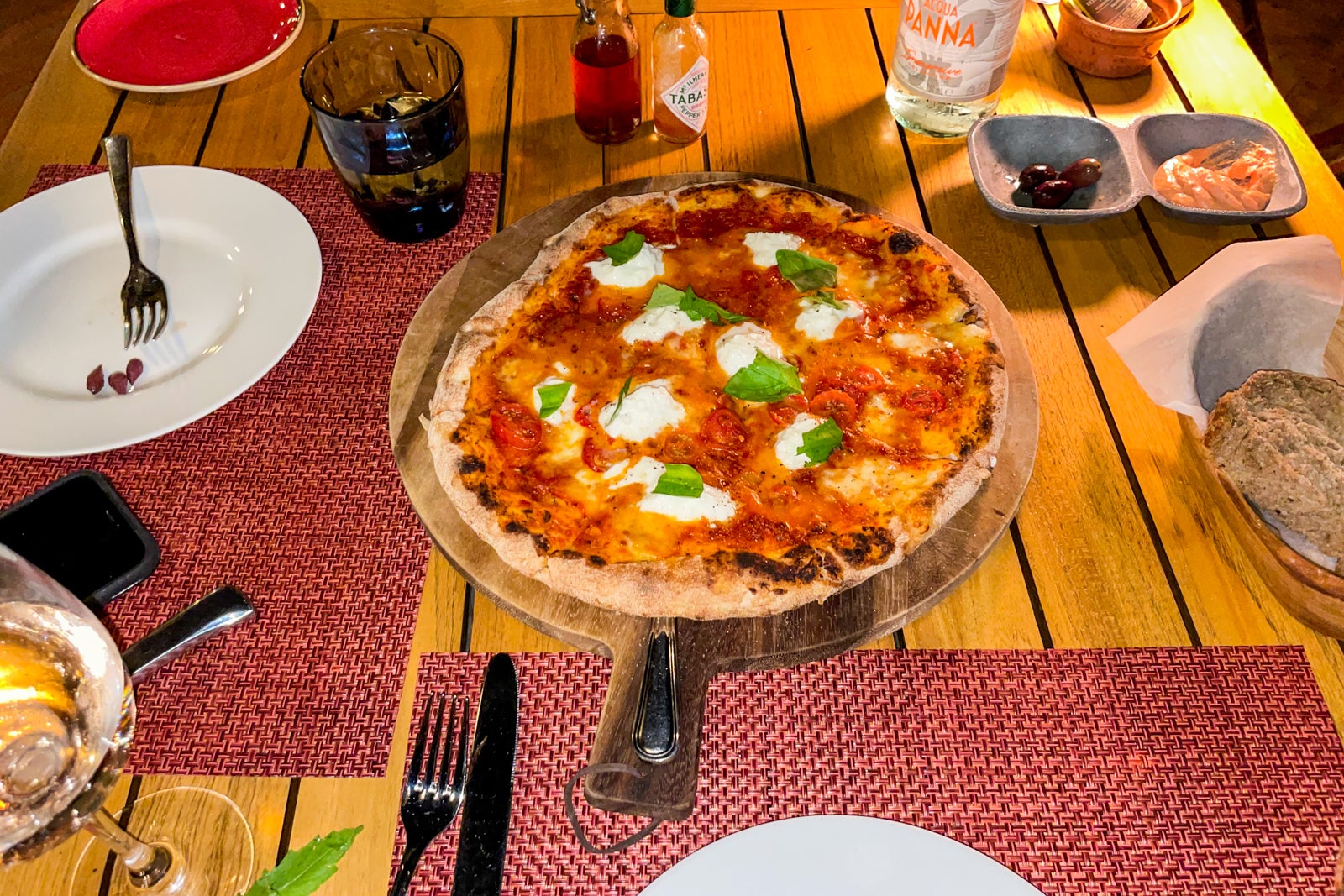 Breakfast is included in the room rate, open from 7 to 11 a.m. every morning. I stopped by right at the tail end of breakfast.
This isn't your average hotel breakfast buffet. It's more like a dining hall with fresh, upscale selections. Masks were required in the breakfast area (regardless of vaccination status), and it felt safe despite the crowd.
You can choose from a wide variety of hot bar foods, fruits, pastries and yogurt, as well as plenty of made-to-order breakfast items if you're looking for an omelet or fried egg to start your day.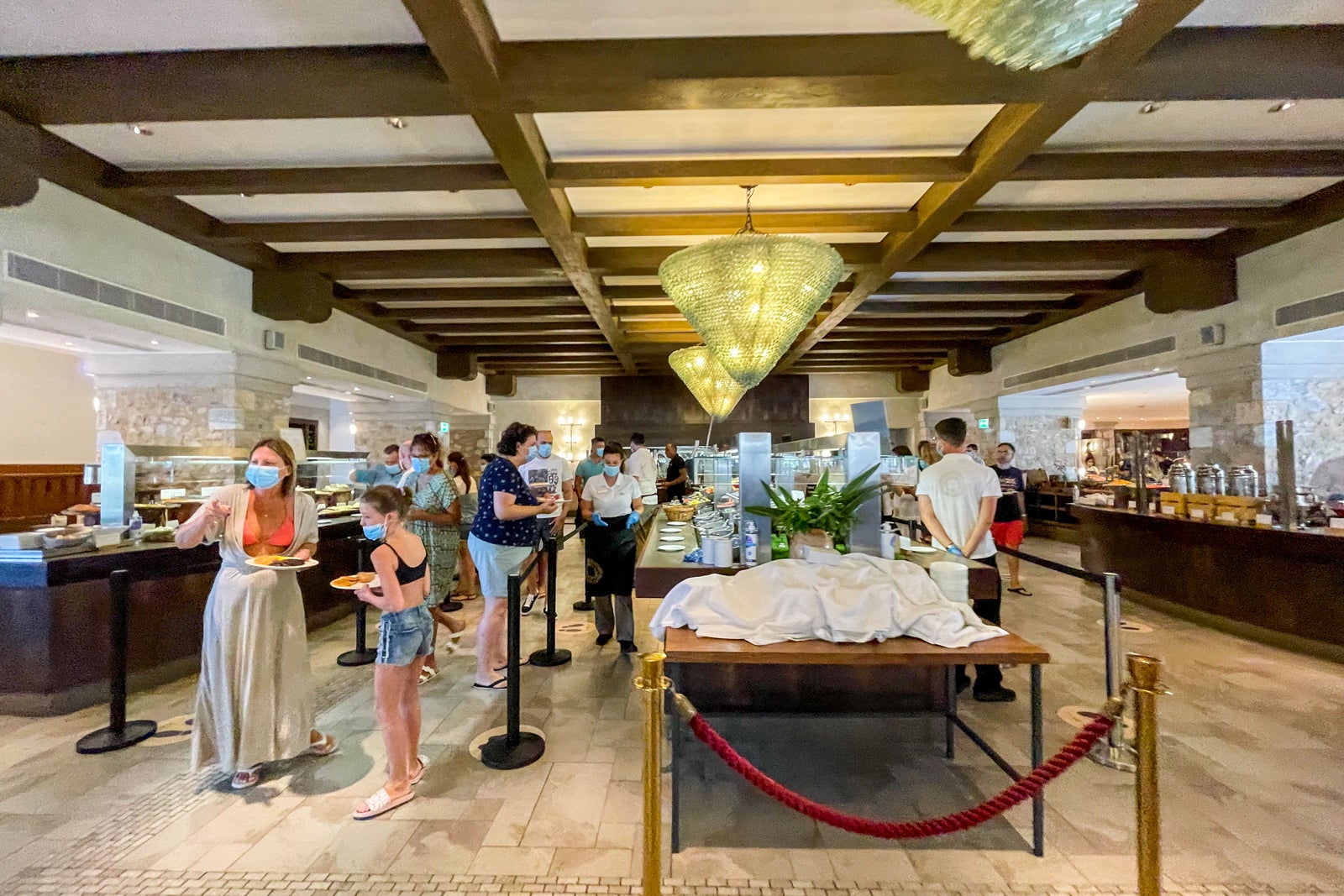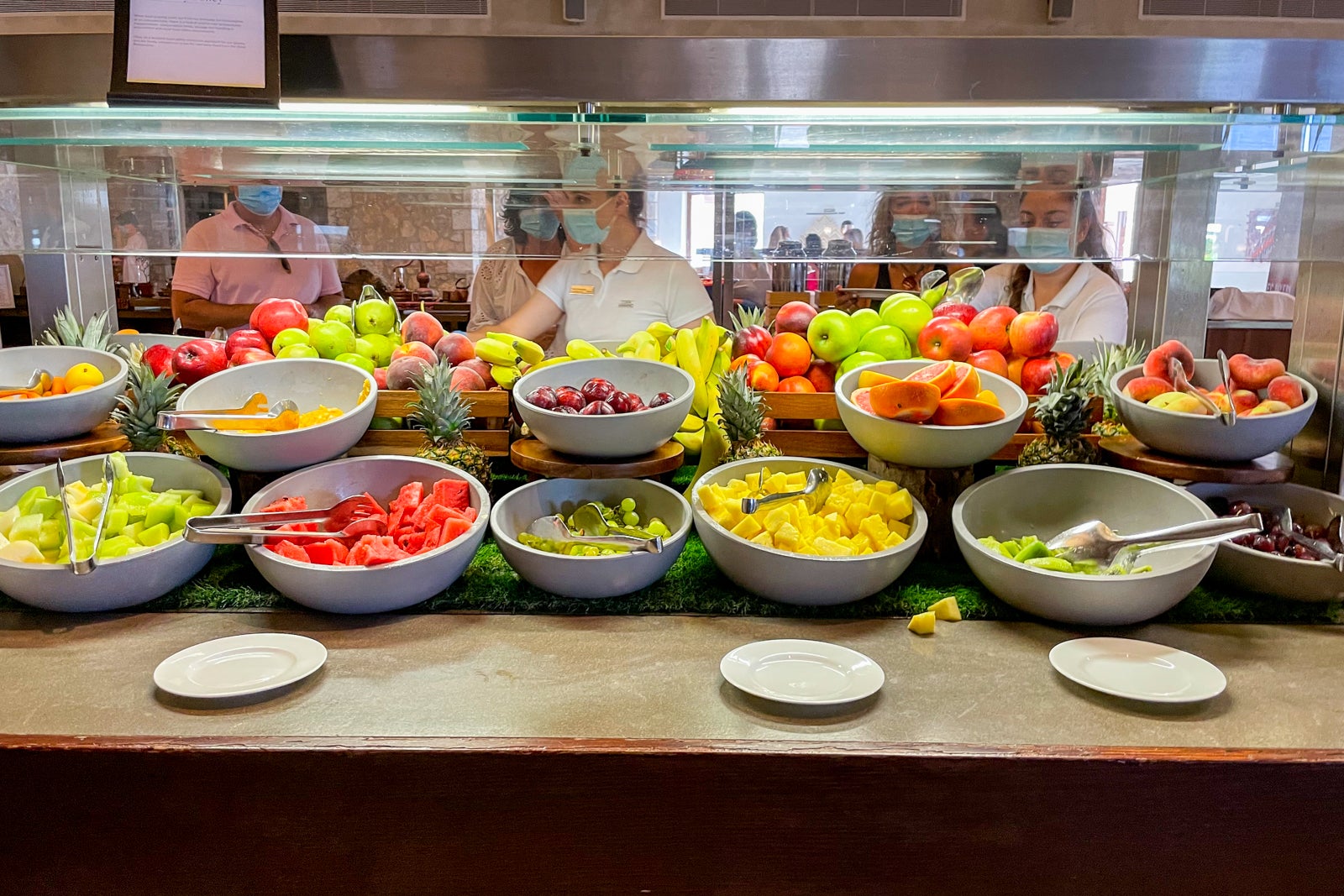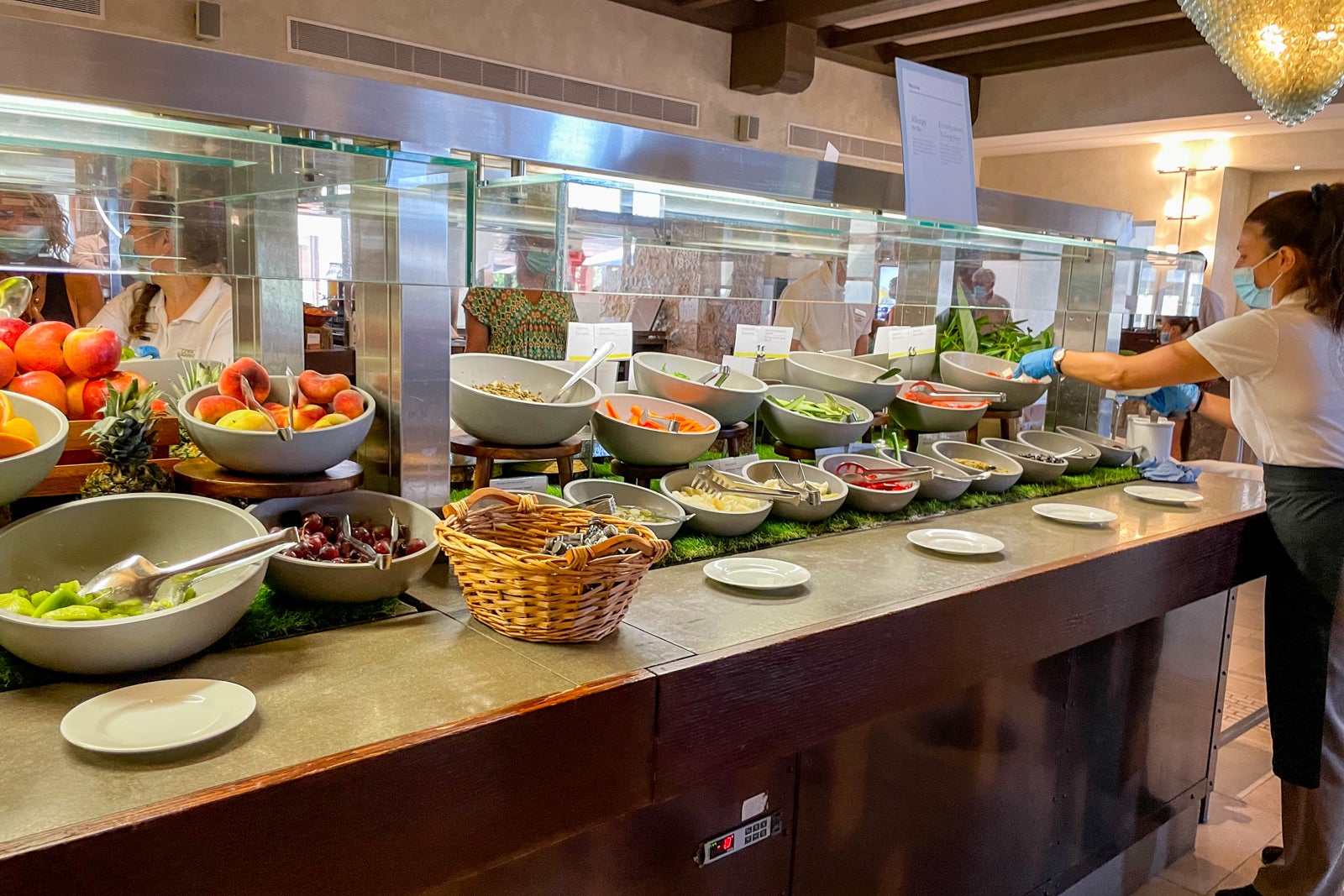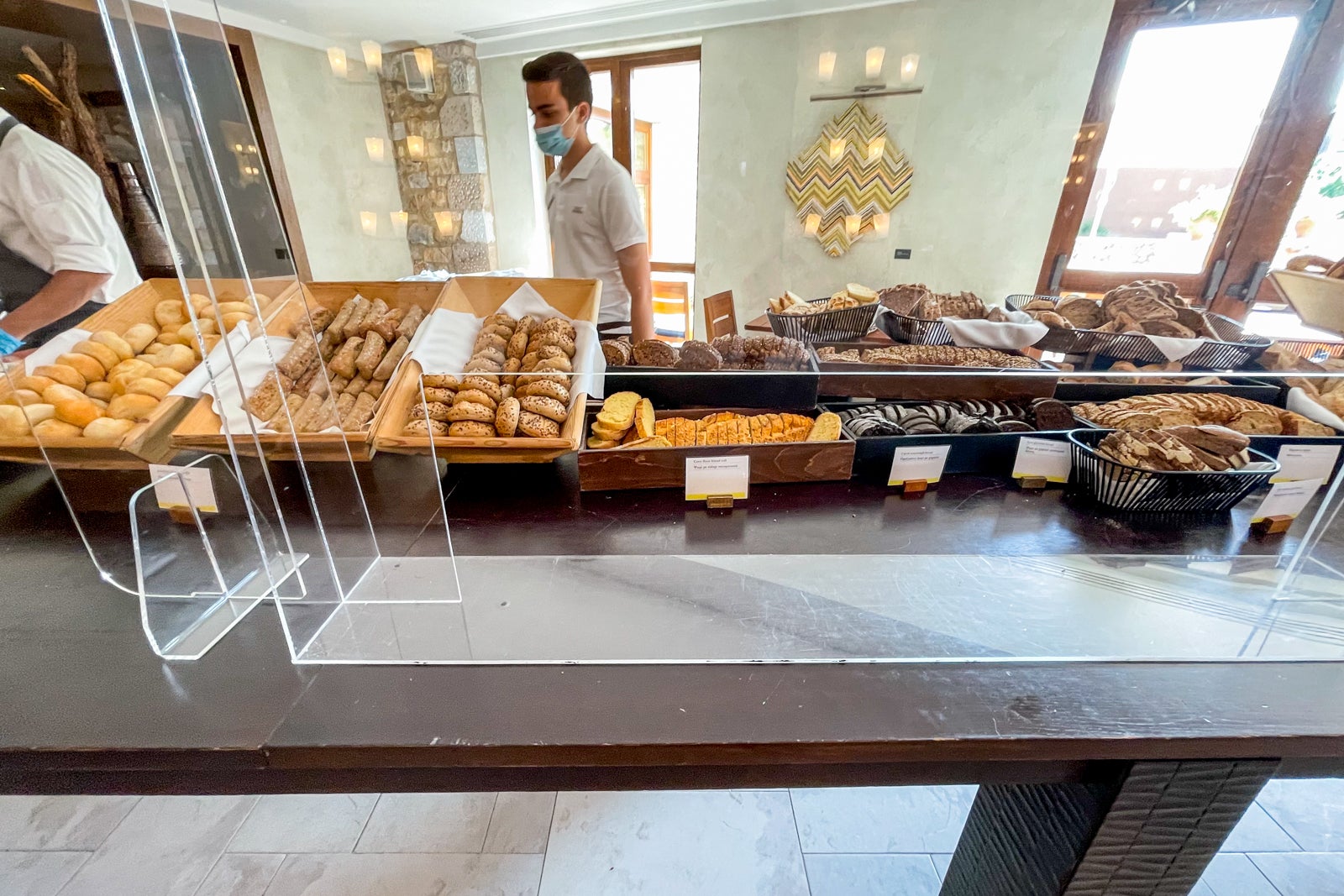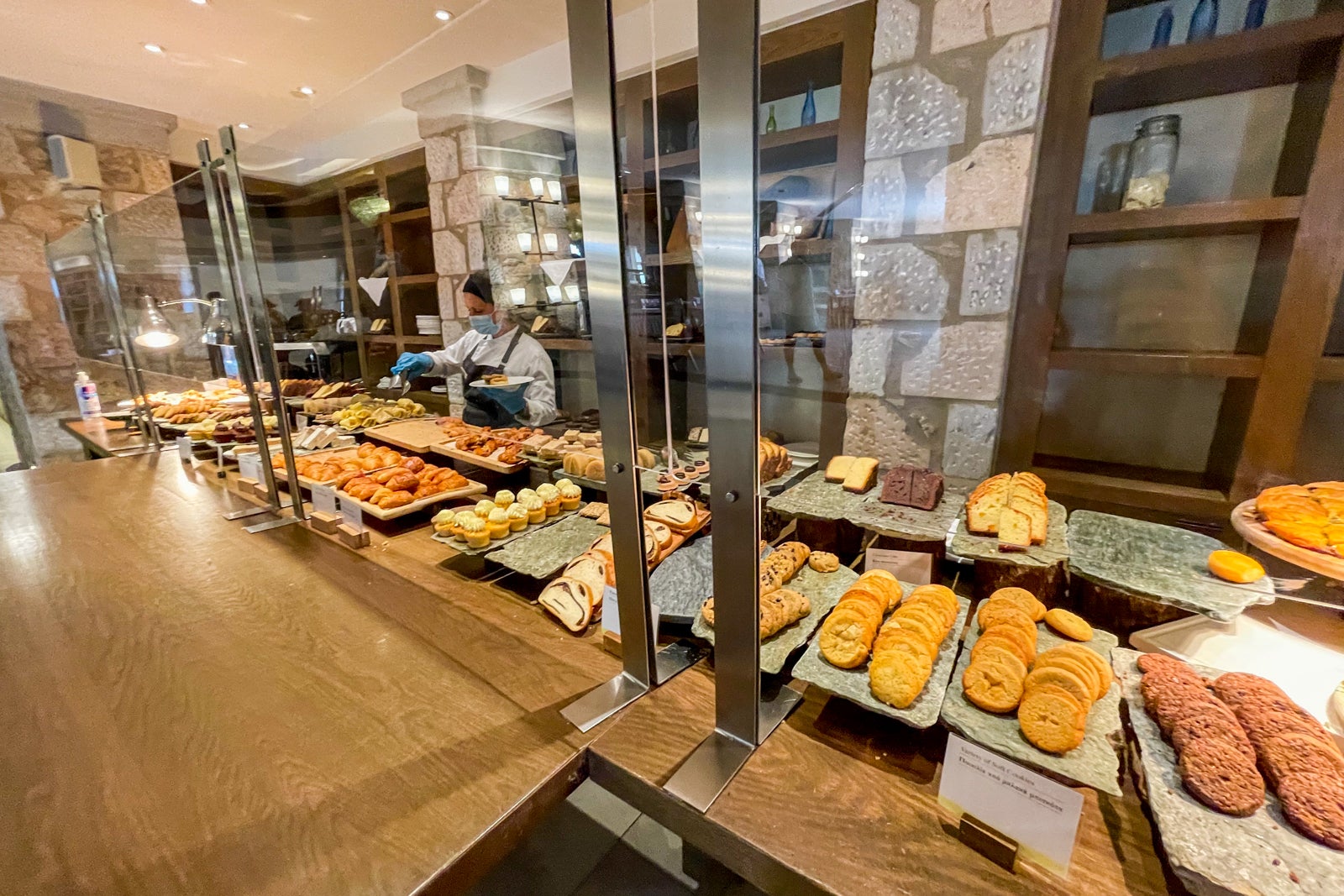 After my late breakfast, I was stuffed until it was time for dinner. I ate at Nargile, an upscale Lebanese restaurant. The hummus, pita and chicken skewers were exactly what I was craving that evening.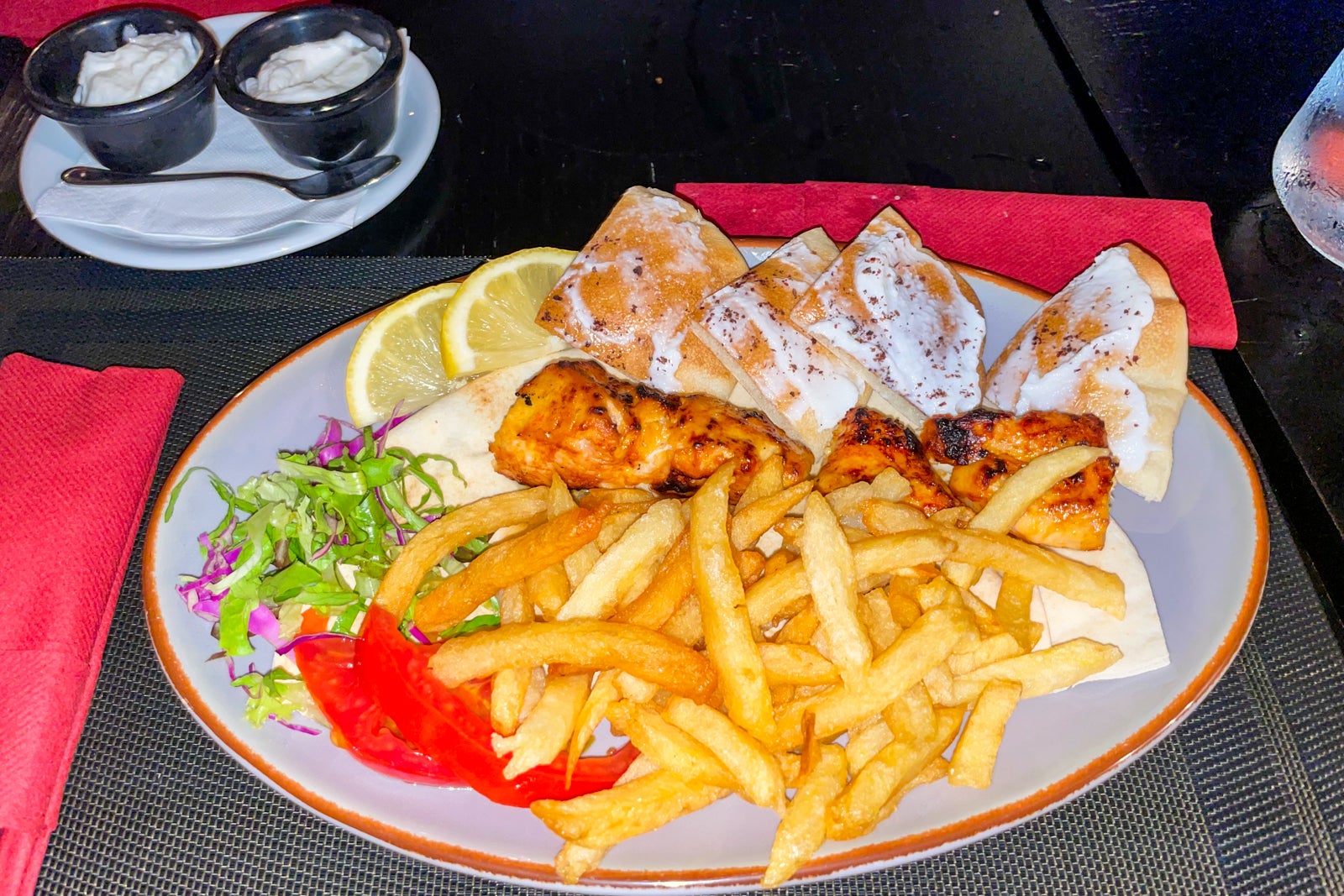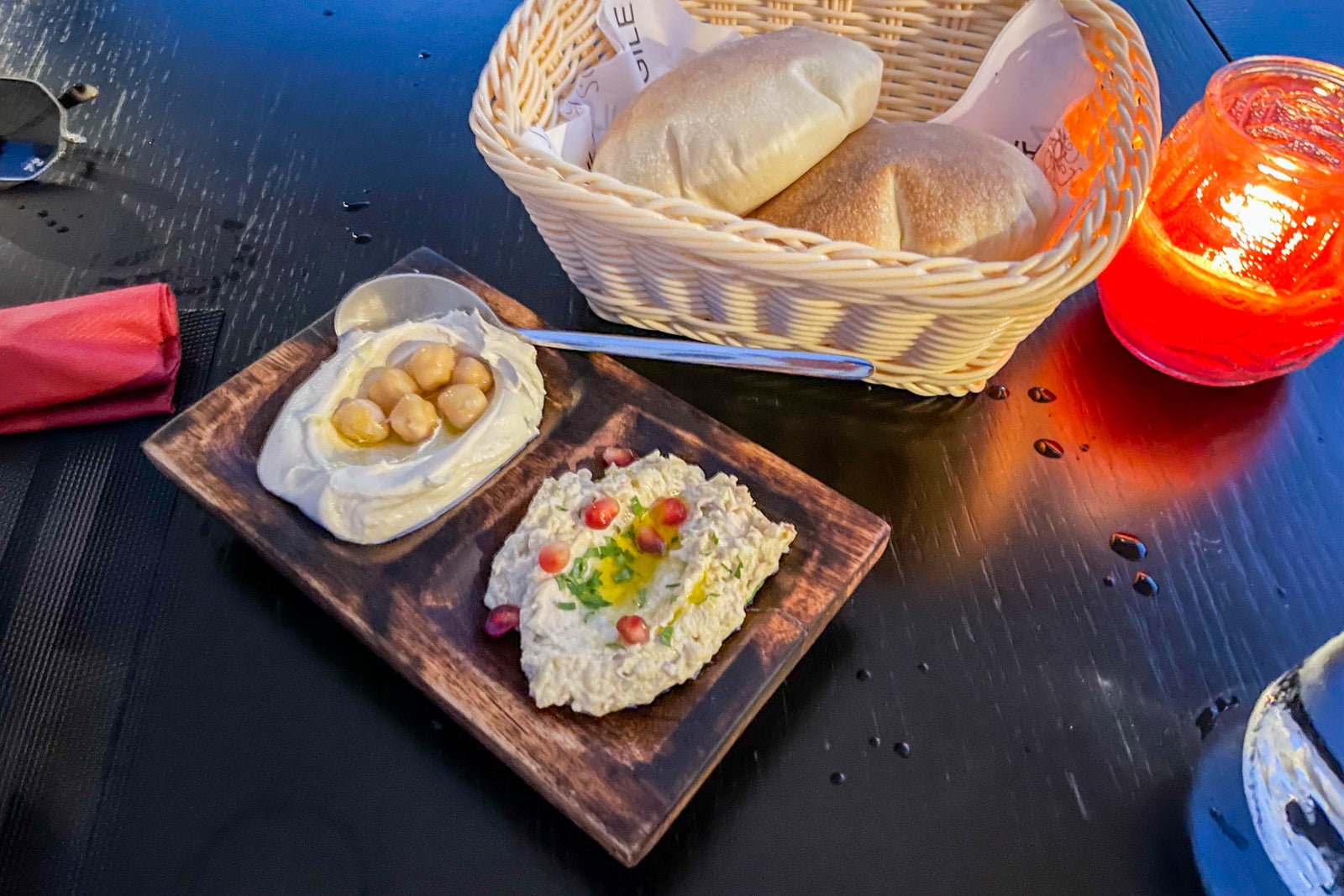 If you're looking for more traditional Greek food, there are also a few Greek restaurants at the resort. While I'm sure it was delicious, the food seemed pretty pricey, and I found the Greek food options off-property delicious at only a fraction of the cost.
Overall, the food and drink were delicious but expensive for Greece. On top of the room rates, know that you'll drop a pretty penny for food and drinks at the resort. However, the all-around-the-world eateries felt well worth it.
Amenities
Although I was only at The Westin for a couple of days, I met some other guests who make it a tradition to stay there for weeks on end every year. I can't blame them — there was truly so much to do and enjoy.
I first checked out the hotel gym. The equipment was all physically distanced, and the employees allowed no more than six guests at a time to use the indoor gym. Outdoors, you'll find a few stationary bikes, a squat rack, bench press and more.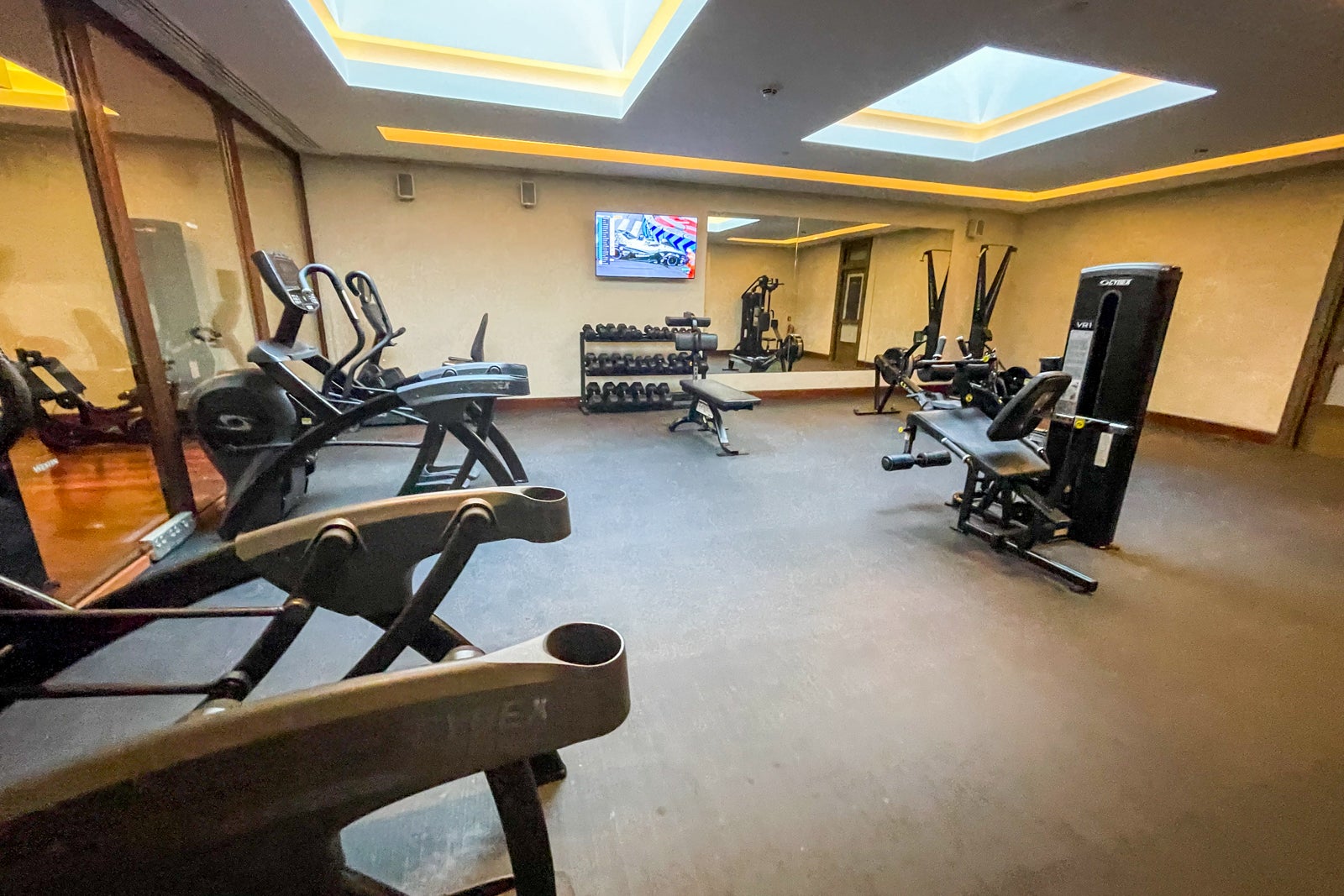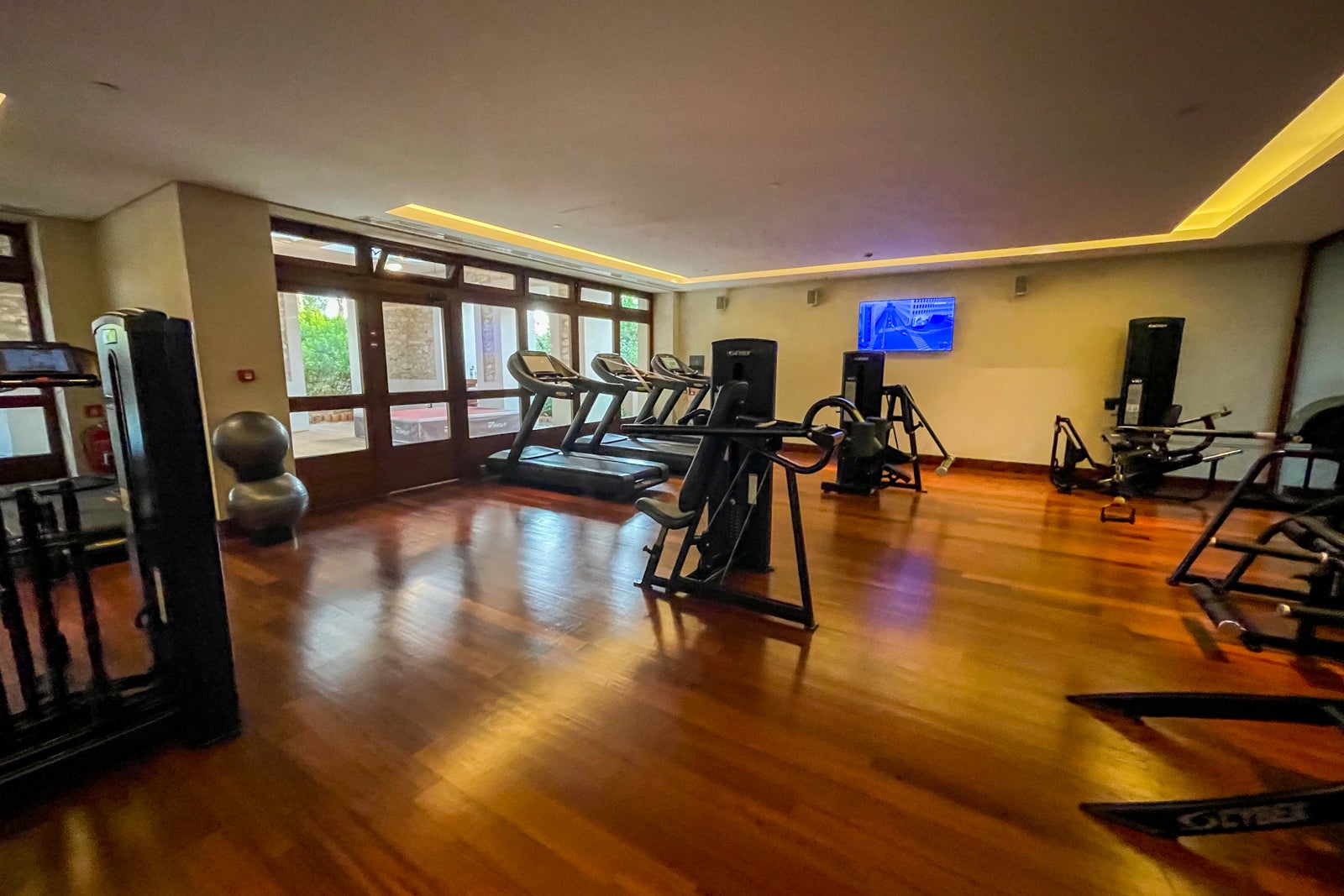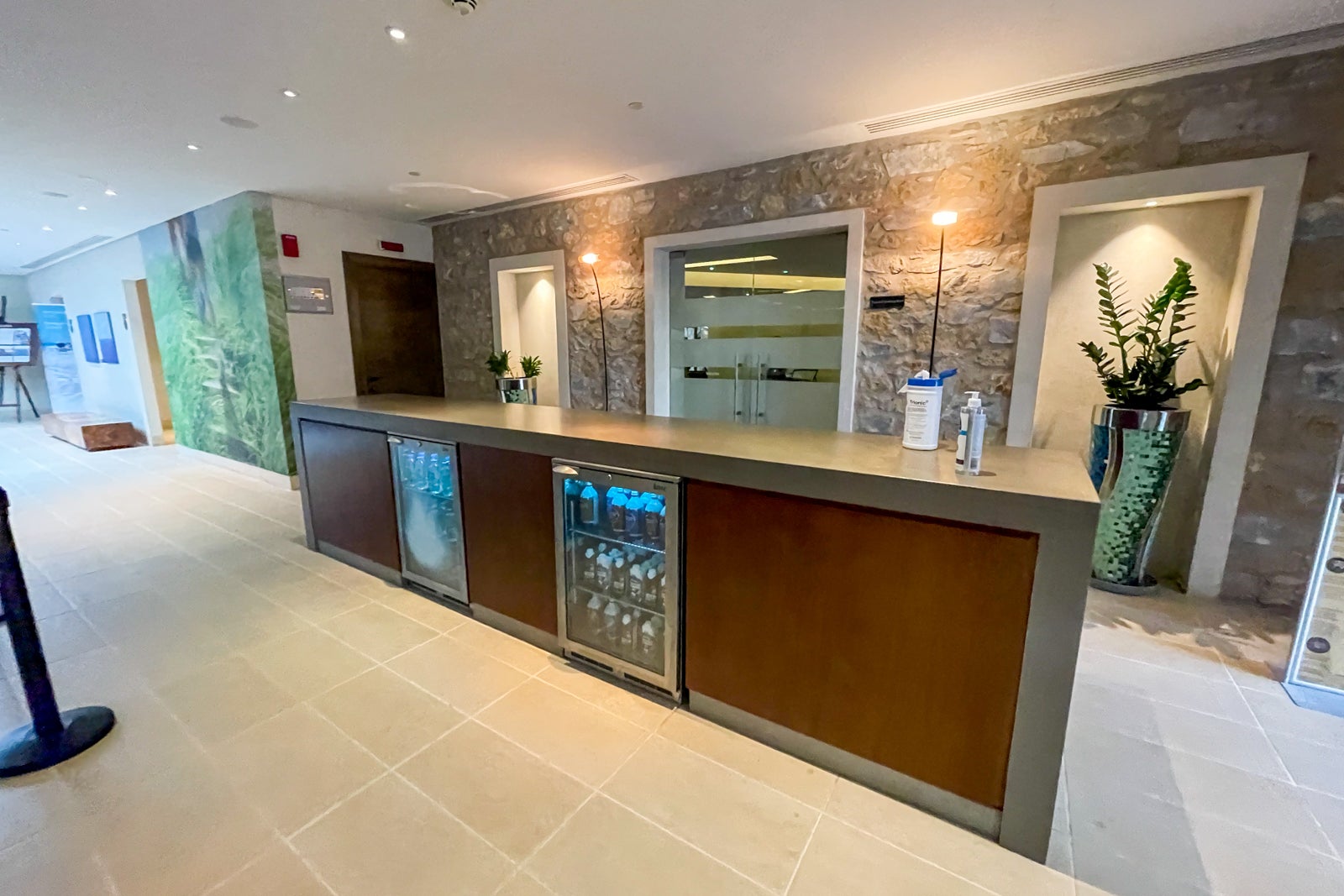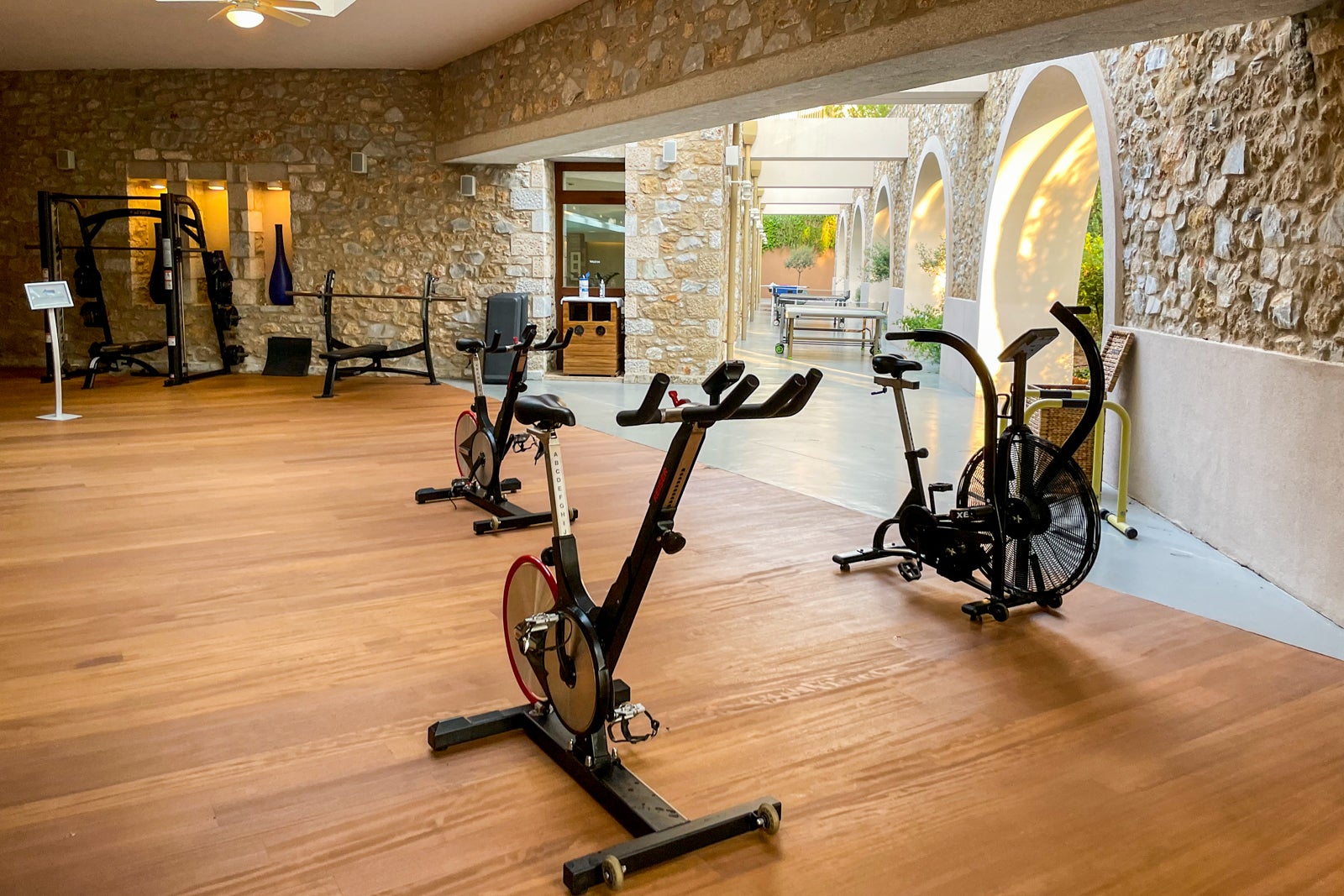 If you like tennis, there are a whopping 16 tennis courts on the resort property. There was a place where you could rent out equipment for free.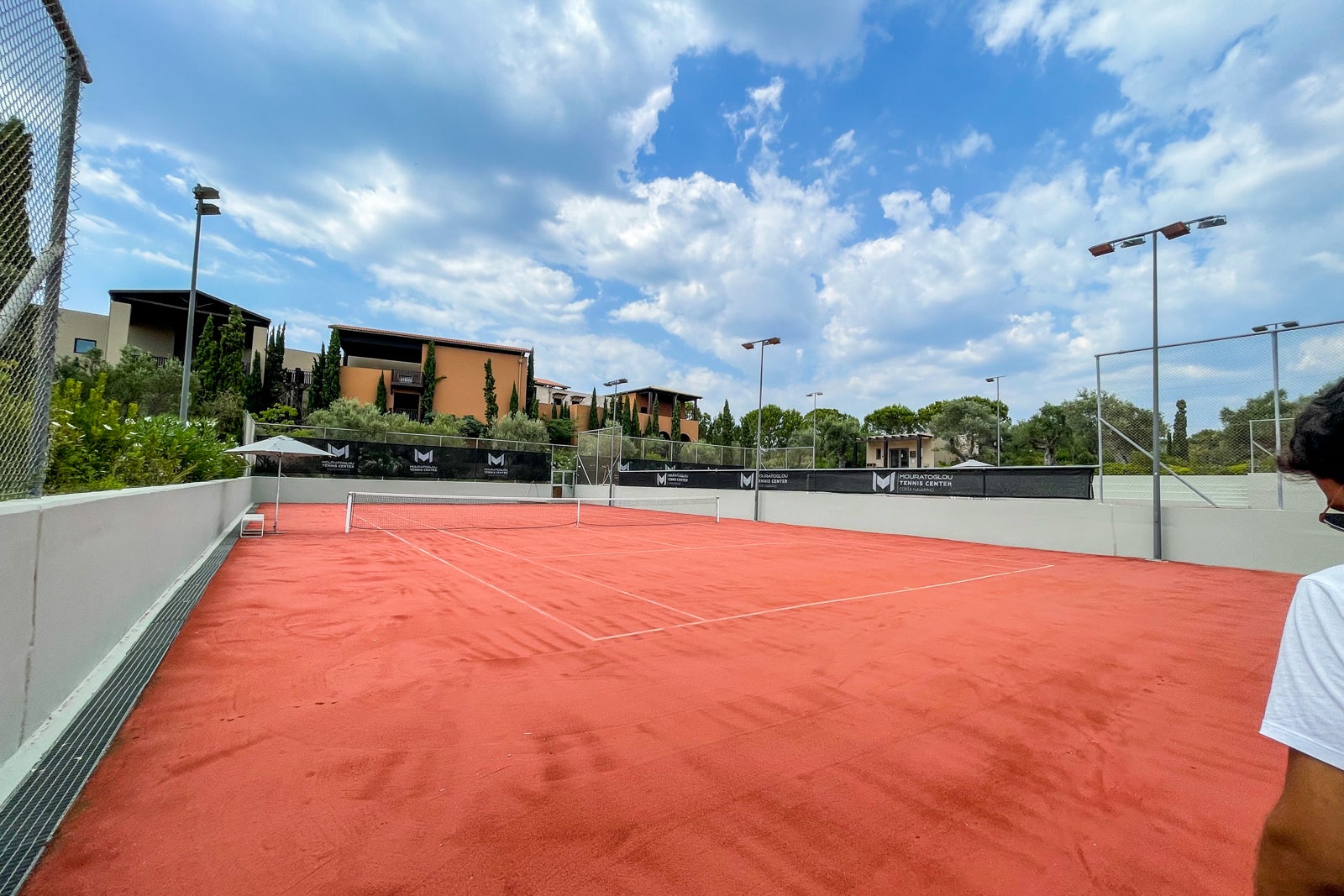 There are also four giant pools at the resort. The main pool is an infinity pool with a swim-up bar.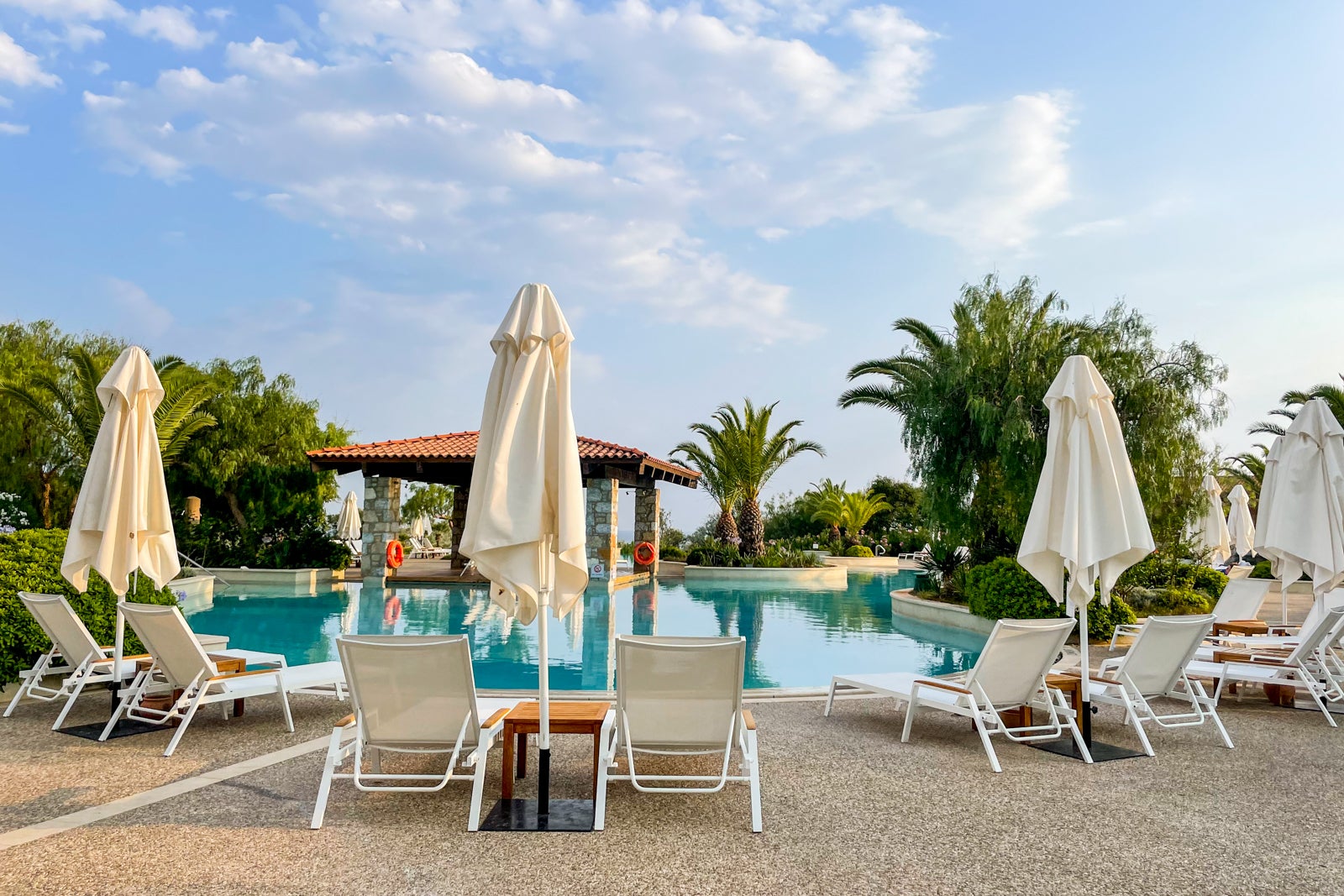 There's even a kid-friendly pool with a great water slide. I wanted to try the water slide (I was a huge fan of waterparks growing up), but sadly there was an age limit of 12 years old.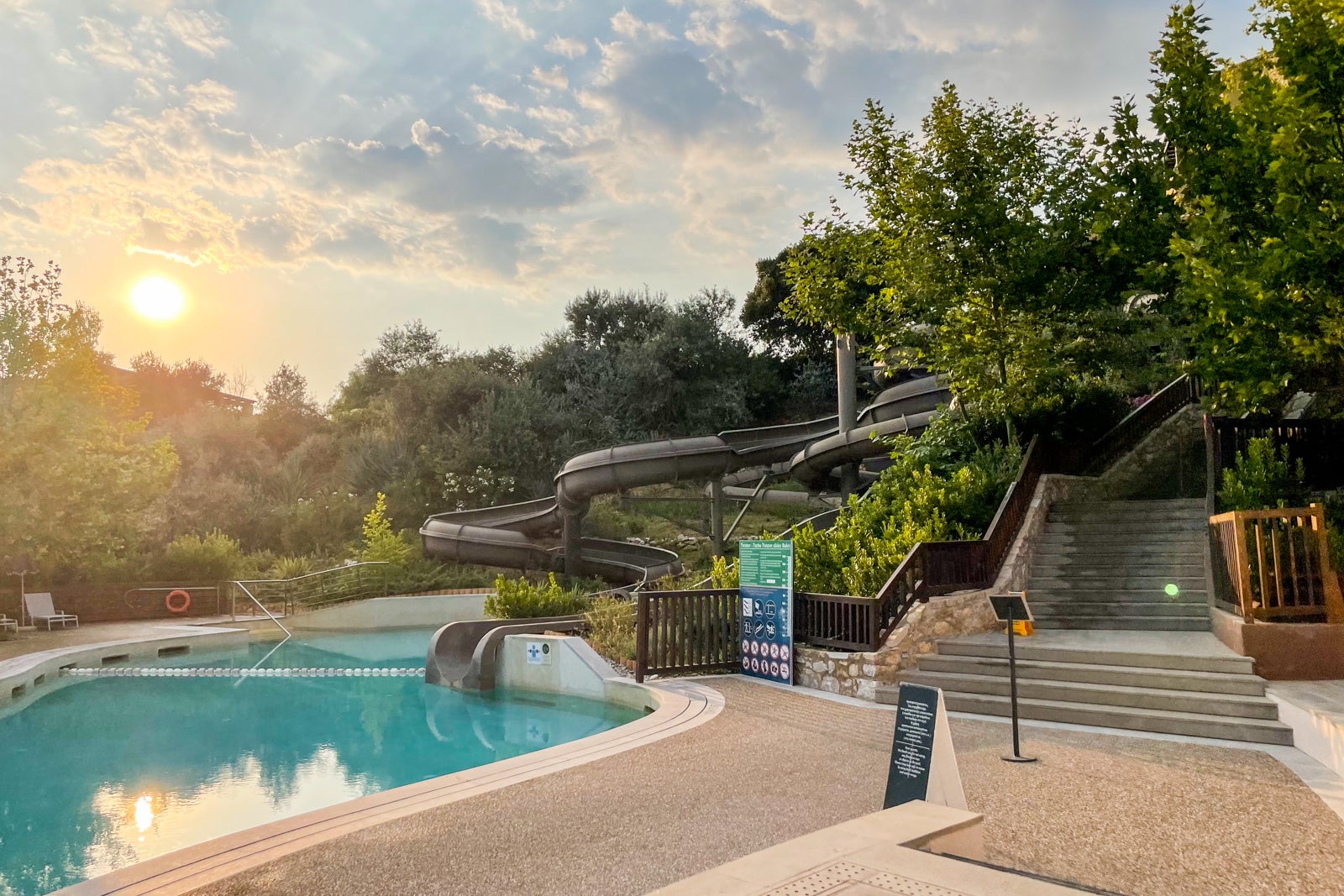 The most beautiful pool on the resort property was actually on The Romanos side, which you can still access as a guest at The Westin. It wraps around a restaurant, and I enjoyed coming here at night to soak my feet and stargaze.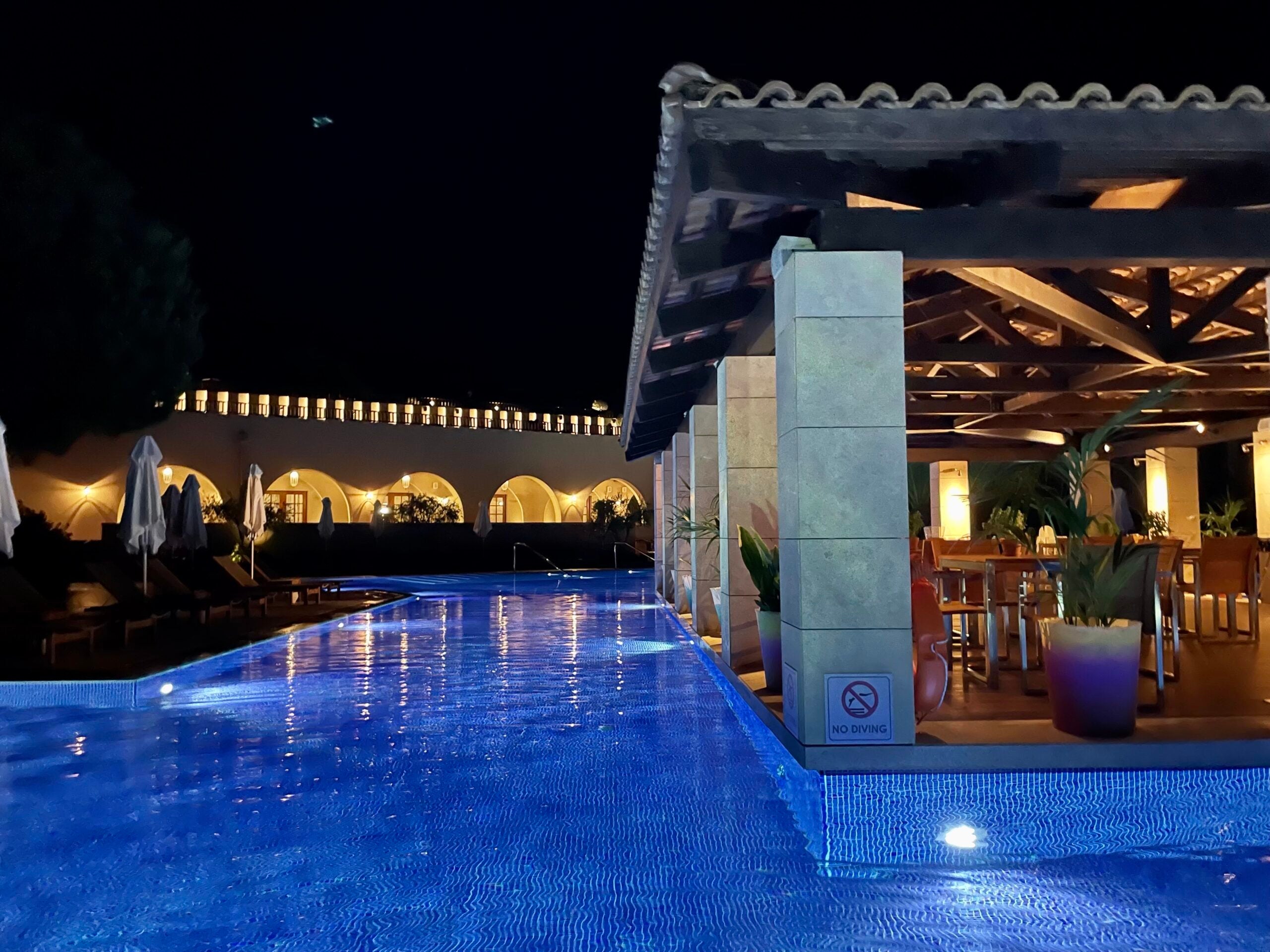 Truthfully, I didn't have much time to enjoy the hotel pools during the day. Why spend your time at the pool when you have a gorgeous Greek beach waiting for you at the bottom of the resort? Even the walk down is stunning.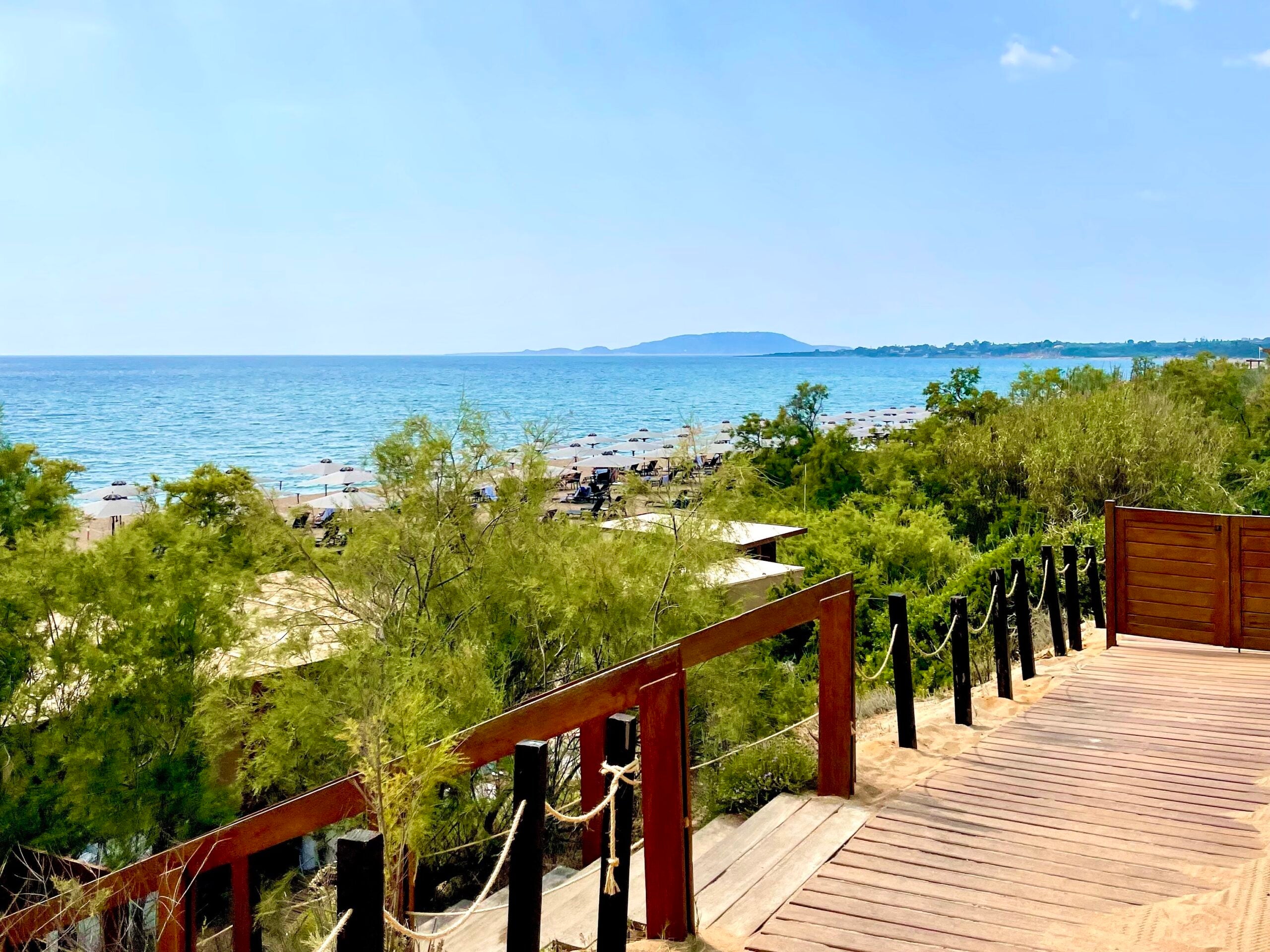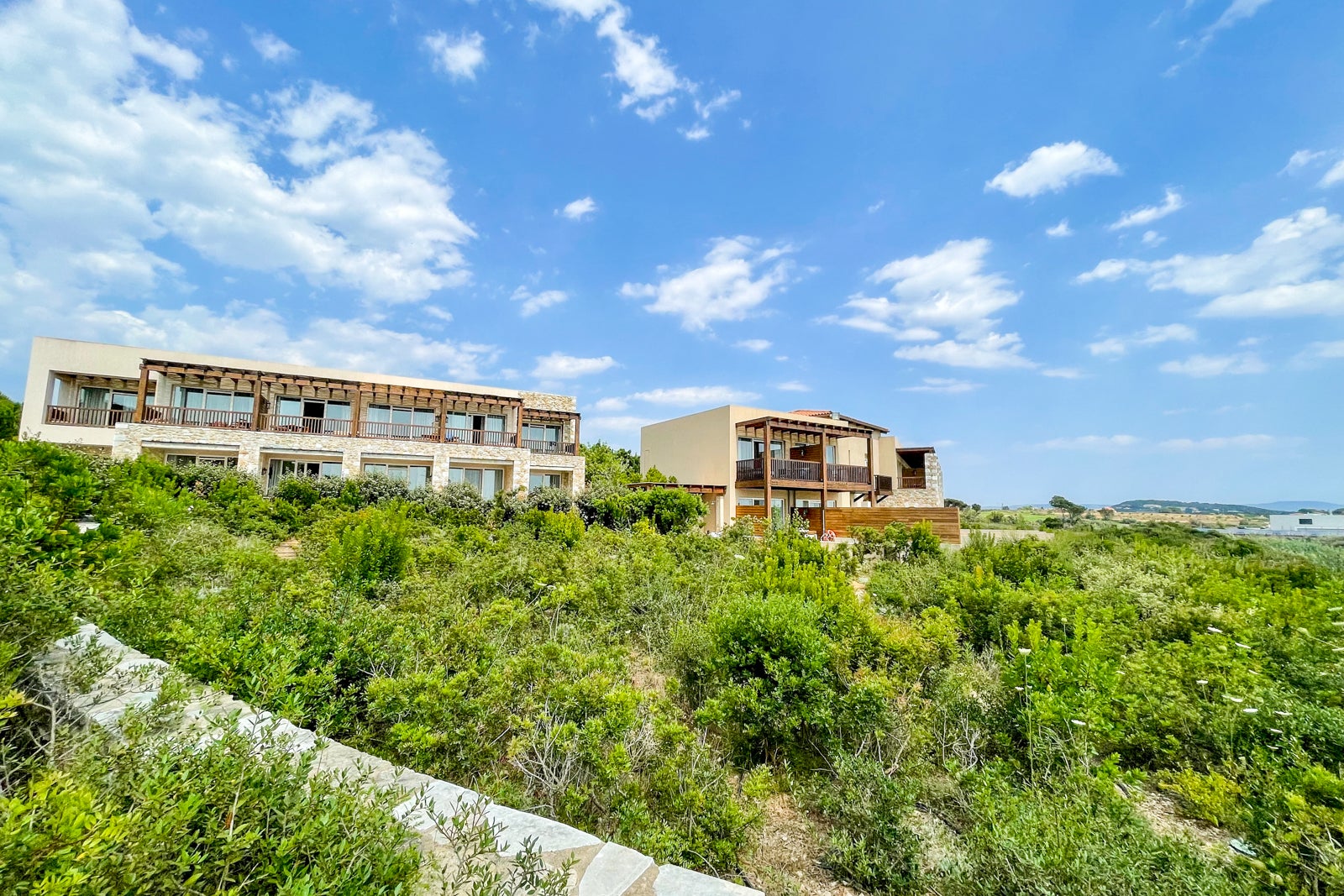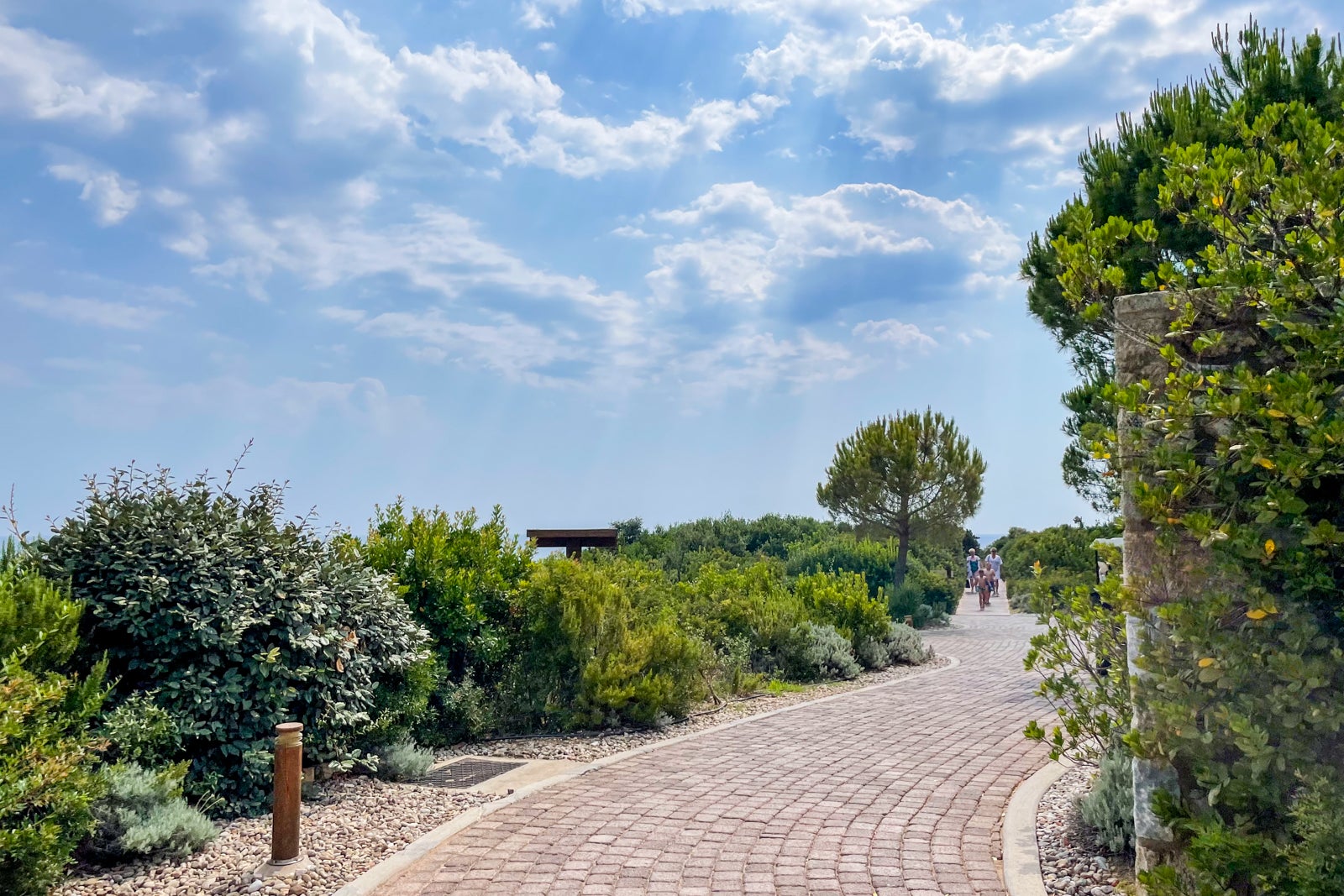 If there's one word to describe the beach, it's peaceful. You can see the mountains in the distance, and it's hard to beat the clear Mediterranean water. There were plenty of beach chairs to get in some much-needed R&R.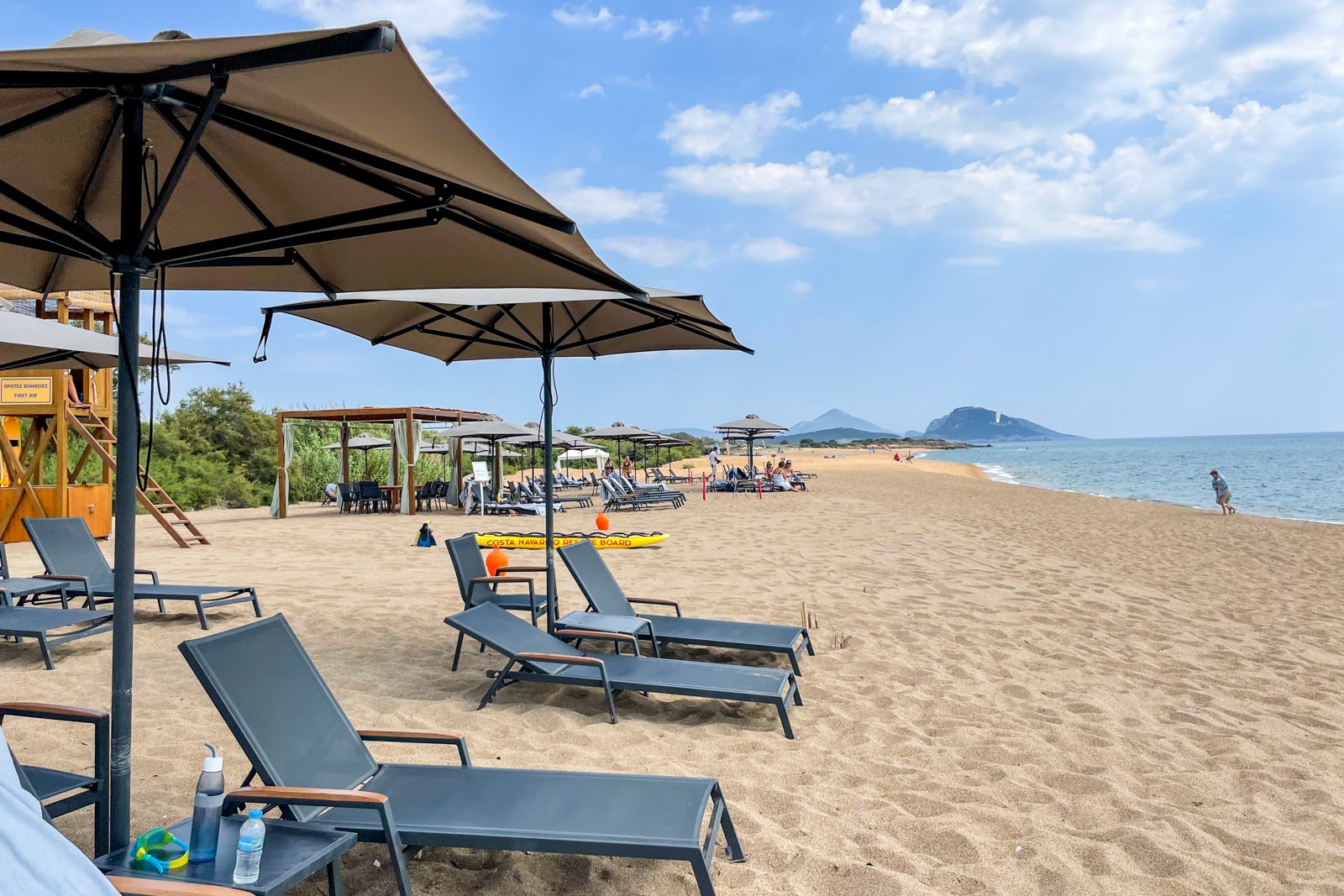 After getting plenty of time in the sun during the day, there are tons of resort activities that continue into the evening.
On the Costa Navarino app, you can see a daily itinerary of the activities hosted by the resort. Some are free (like the magic show, morning yoga or pilates classes), and some require advance reservations and come with high price tags. For example, I was interested in the olive oil tasting, but it cost a whopping 200 euros ($236) and was already sold out by the time I arrived.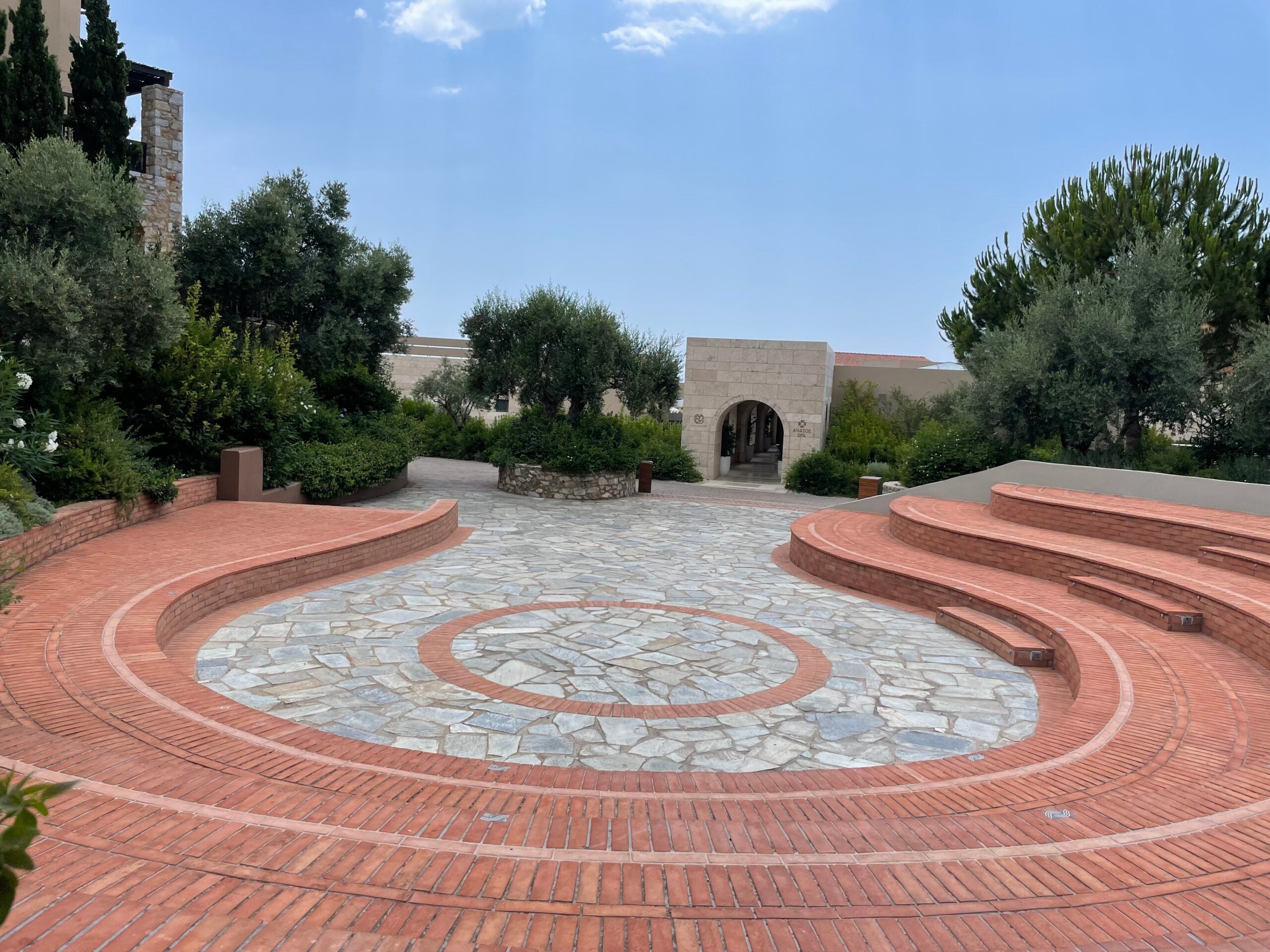 If you want a massage or facial, you can also make a reservation at the Anazoe spa.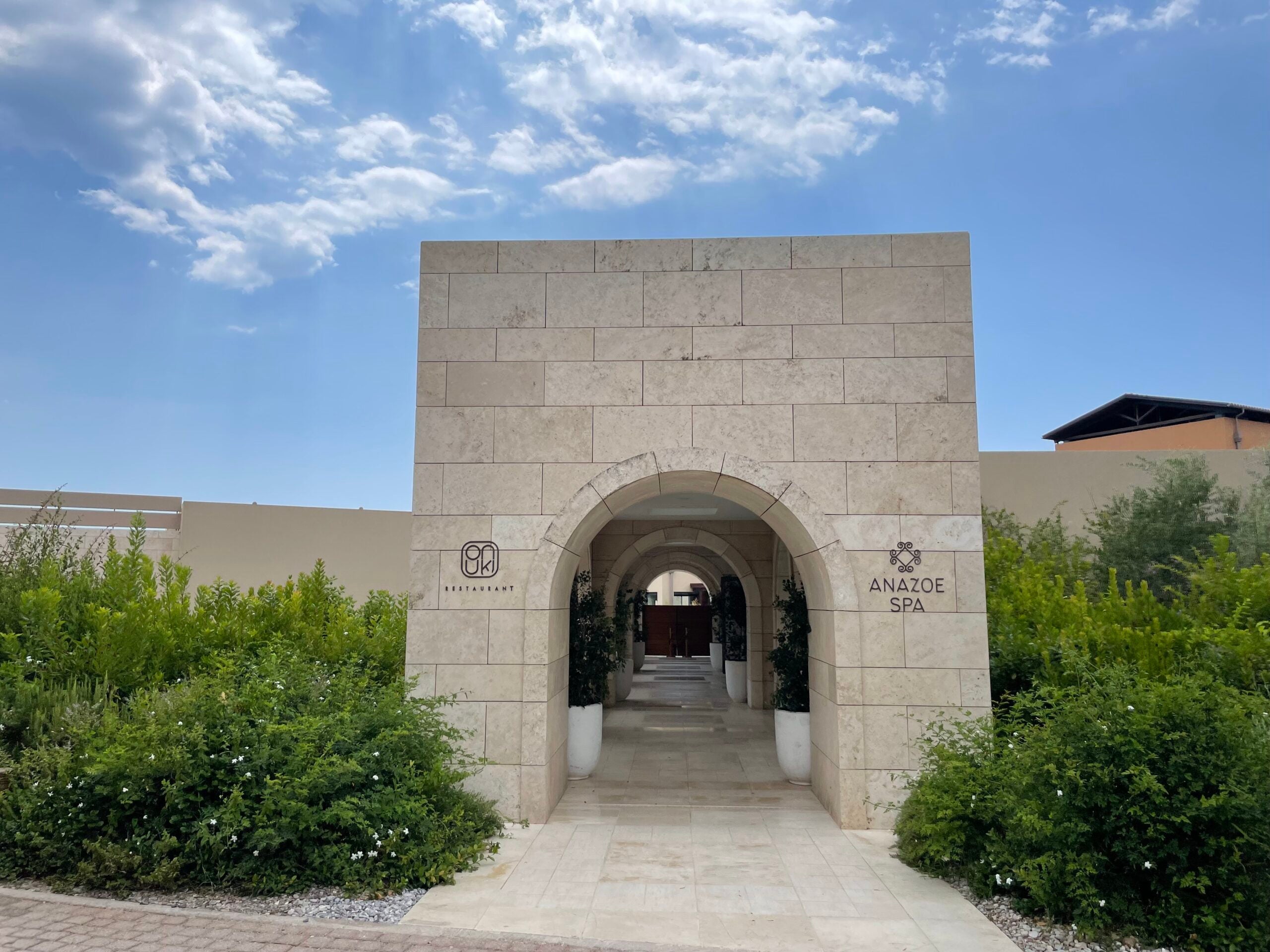 The resort also offers an assortment of water activities you can book if that's more your style. There are plenty of kayaks to rent, or you could even arrange a sunset yacht. With the short amount of time I had, I chose to enjoy the sunset from the hotel restaurant with a glass of assyrtiko — a fruity white wine.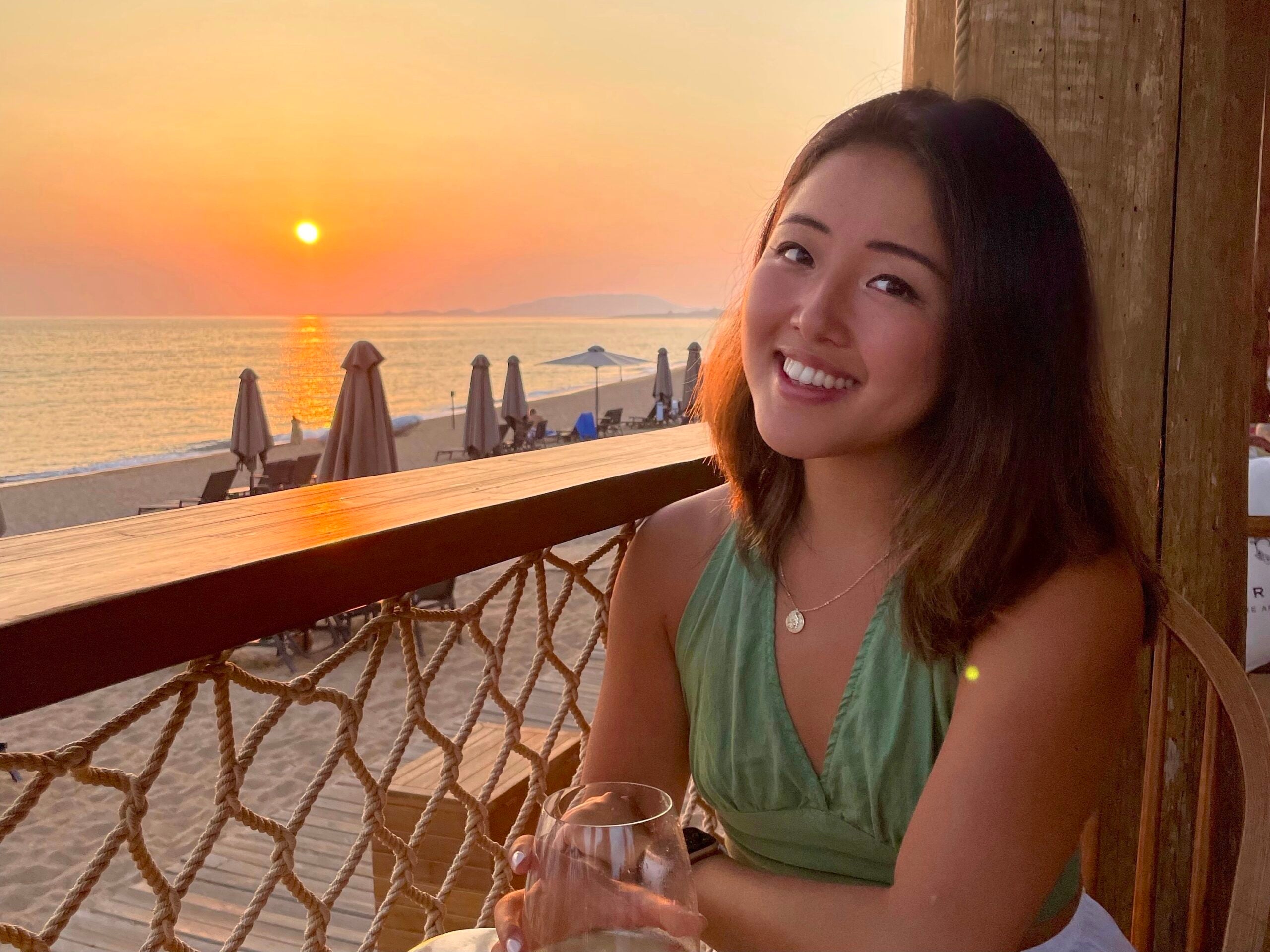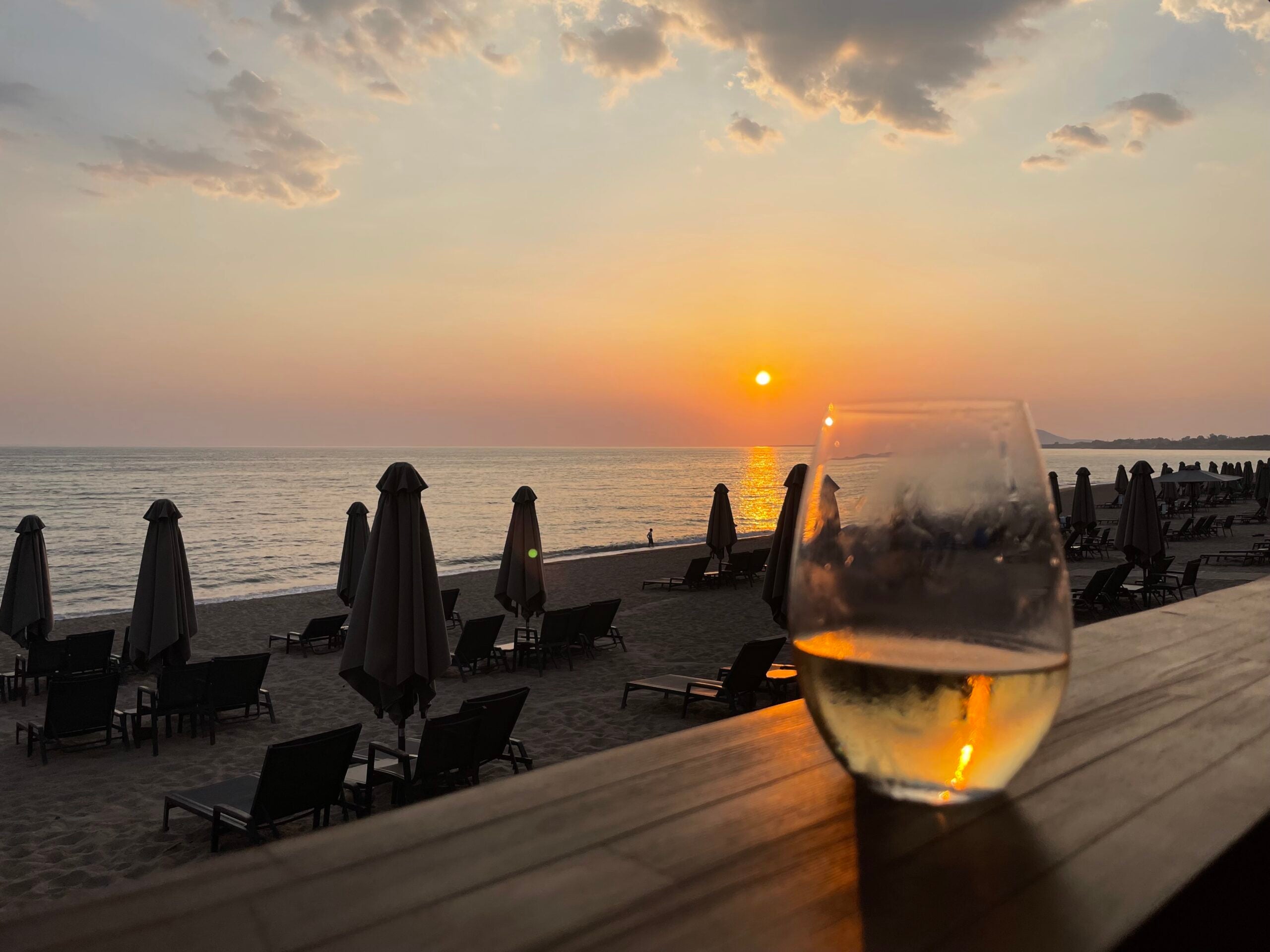 Overall impression
The Westin, Costa Navarino is a lovely resort that's fit for all ages. Families have plenty of activities available for children, but solo adults will still find plenty of space for peaceful relaxation. I was perfectly content sitting in a beach chair for most of my stay.
If you're looking for a luxury Greek vacation, The Westin delivers. I definitely recommend booking (at least) a few nights here. And those who are looking for an even higher level of opulence should check out the resort that shares the property, The Romanos.
Just don't forget to venture off the property to appreciate all of Greece's natural beauty, too.
For rates and fees of the Marriott Bonvoy Brilliant, click here.
Featured photo by Stella Shon/The Points Guy.