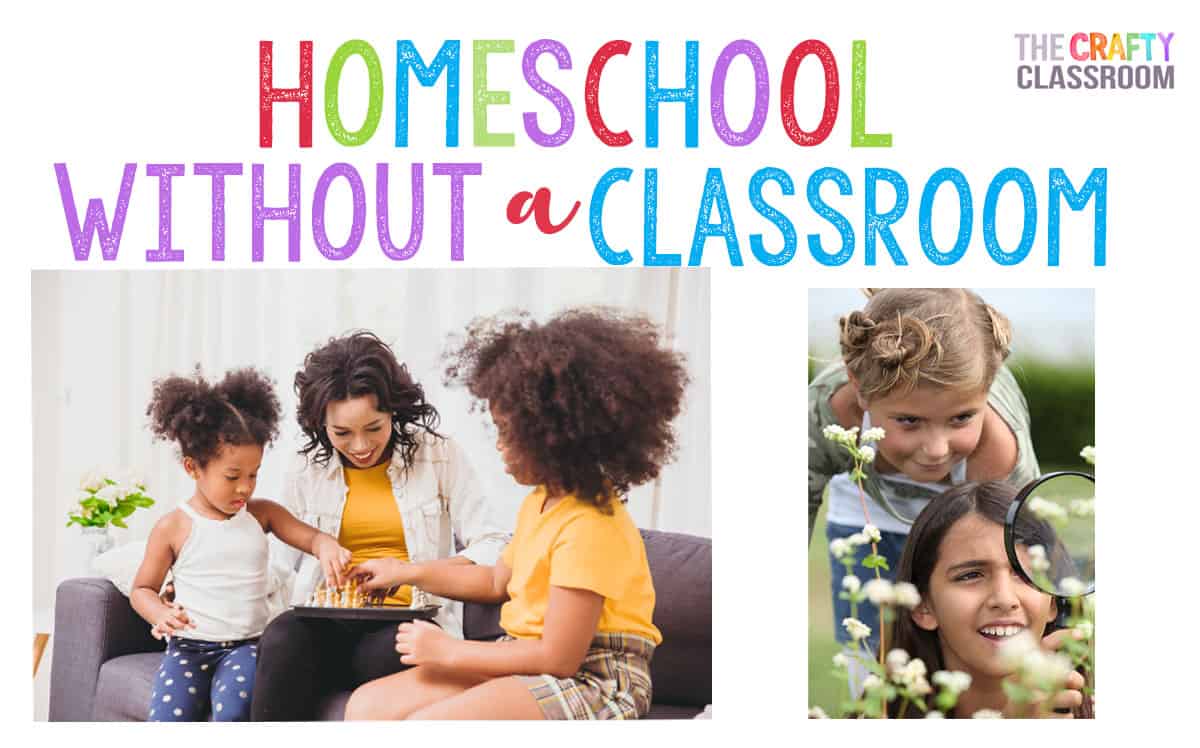 There are so many decisions when you start homeschooling. What style of curriculum will you use? Then comes where to get resources and what do you need. Don't forget about scheduling and organization. However, one decision that might have you really scratching your head is where to set up your homeschool. Pinterest is full of glossy school room photos, but what if you don't have an extra room for a classroom? You are not alone! Here are some tips for homeschooling without a classroom.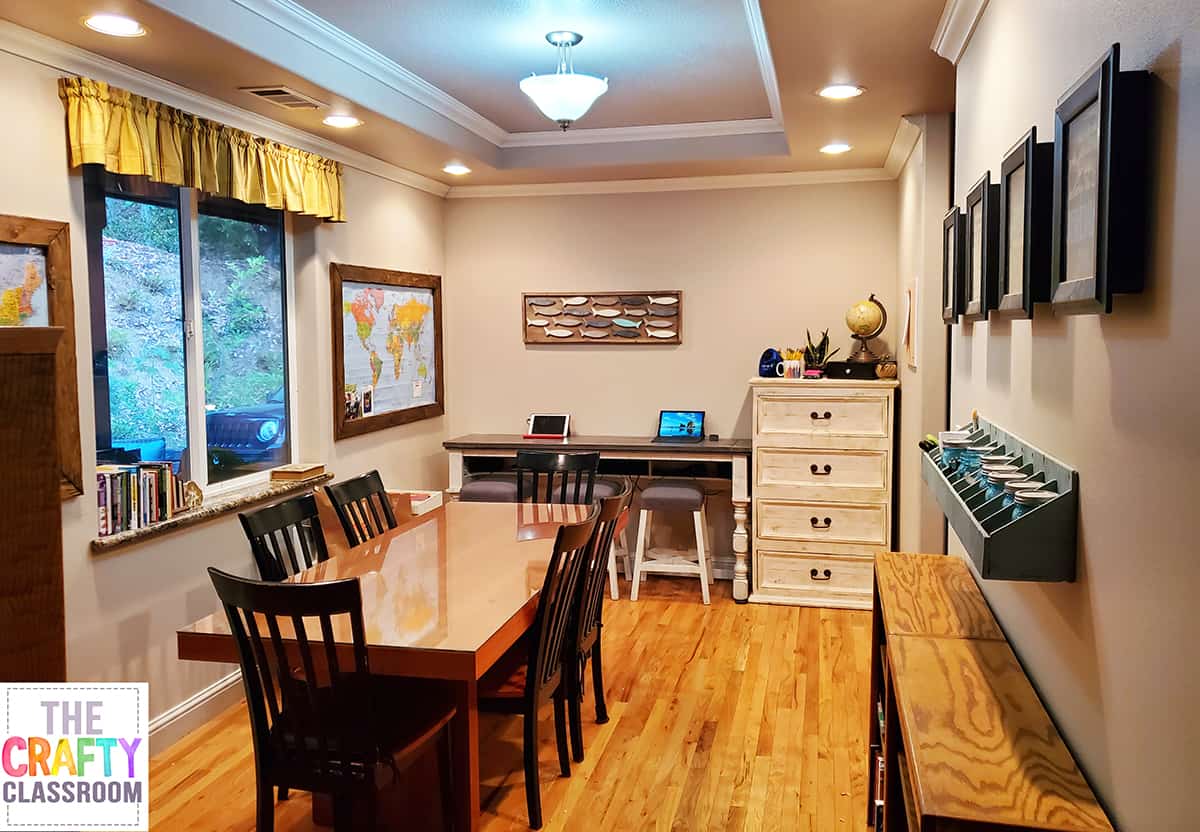 Homeschooling in the Dining Room
Dining room homeschooling is actually more popular than you think. It tends to be a room that is not used regularly and has a large table. This gives children plenty of room to spread out but still be close to mom. However, you may still want to host Thanksgiving dinner, so how can it work? Well, here are some tips for setting up your homeschool in your dining room.
Protect and cover your table to keep it safe from accidents or spills
Have a bookshelf, cabinet, or other organization system for your supplies
Get into the habit of clearing off the table at the end of each day, this will make using your dining room for company or holidays easier.
Repurpose furniture like sideboards, built in cabinets, and shelving to create space for your homeschooling supplies and keep the room uncluttered.
Remember that you can think outside the box!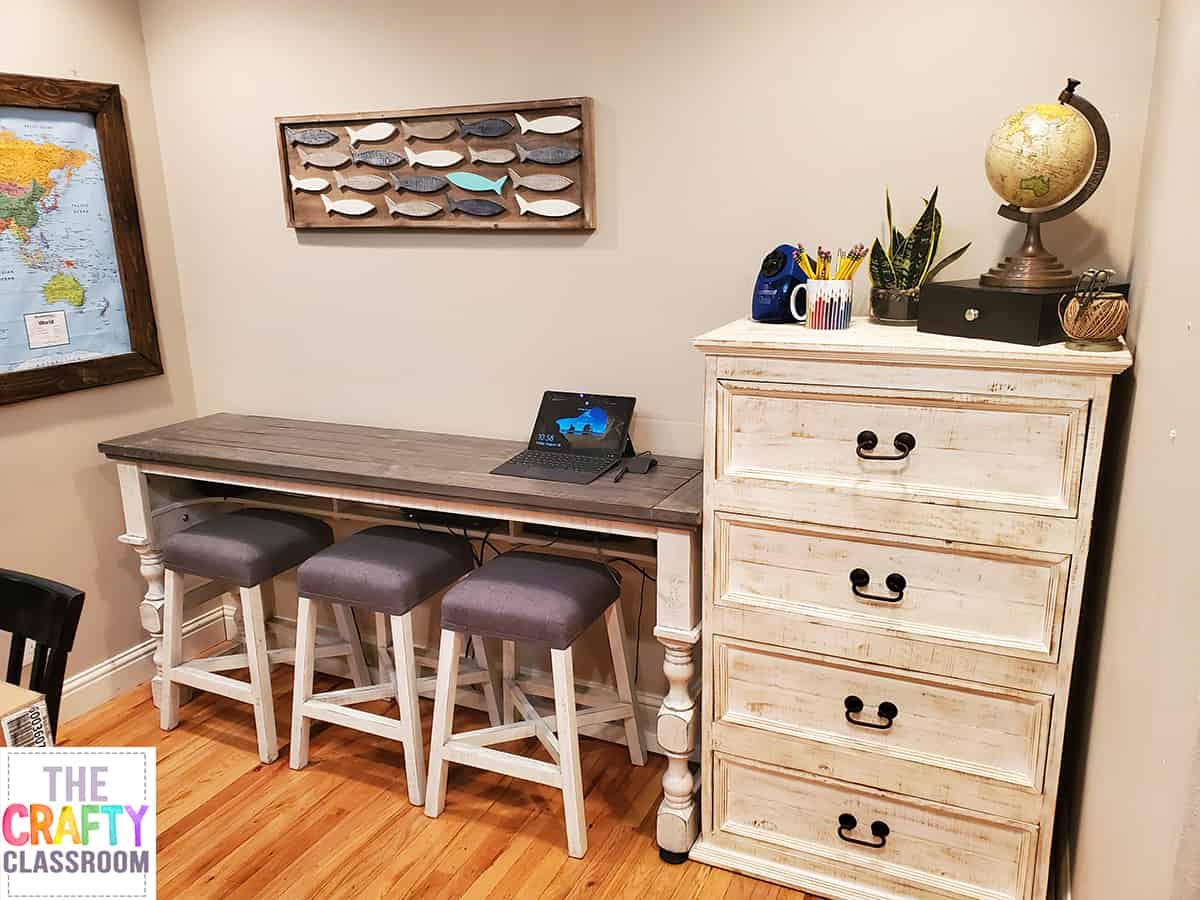 Homeschooling in the Living Room
Perhaps you don't have a dining room, or you use it too often as a dining room for it to be practical as a schoolroom. Either way, the living room is an excellent place to setup your homeschool. Adding storage furniture is often easier than other rooms, there is usually plenty of seating, and it is already kid friendly. If your living room is where you plan to run your homeschool here are some ideas to get you going.
Designate a side or corner of the room for homeschooling if possible.
If you can't fit desks, sitting on the sofa is fine don't get hung up on using "school furniture"
Make rules about what can and can't happen during school time. Your living room is likely a place to play, watch TV, and play games. Which are all okay, just not during homeschooling. (Unless they are part of the lesson, obviously)
Keep a collection of "school time toys" for younger siblings that are quiet and non-distracting. Put these away at the end of your school day to keep them interesting and help little ones distinguish school time from play time.
Have a clean up routine at the end of the day. Choose simple solutions for getting school supplies out of the way so the family can enjoy time in the living room after your work is finished.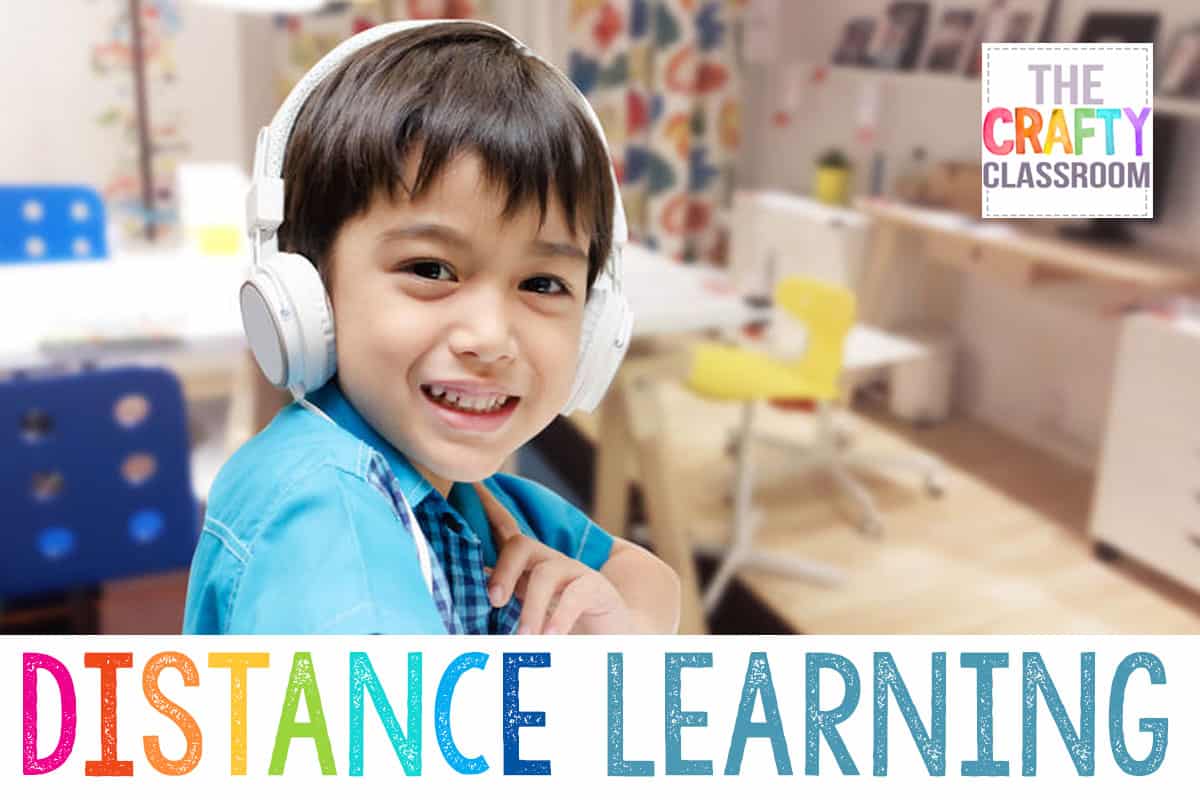 Homeschooling without a Classroom, when You Have Zero Extra Space
What if you have zero extra space? Perhaps you live in a tiny house or your "extra space" is already used for one parent working from home. Sharing that space could be extremely difficult and frustrating for everyone. That's okay, who says homeschooling can only happen at home? There are plenty of other options out there. So, let's look at some places where you could homeschool even if you don't have room at home.
The park at benches, on blankets, or in a pavilion
Your back porch
The library
A family member or friend's home
A temperature-controlled shed or other outbuilding
Outdoor classroom in your yard
Other common or public areas that are quiet during the day
Zero Space Tips
Store school supplies in backpacks and/or easy to transport containers.
Make room in your trunk, garage, or shed for storing supplies when not in use.
Be creative!
Don't be afraid to mix it up.
Have a backup plan for inclement weather or family illness—you just might be surprised the space you find at home!
Homeschooling on the Road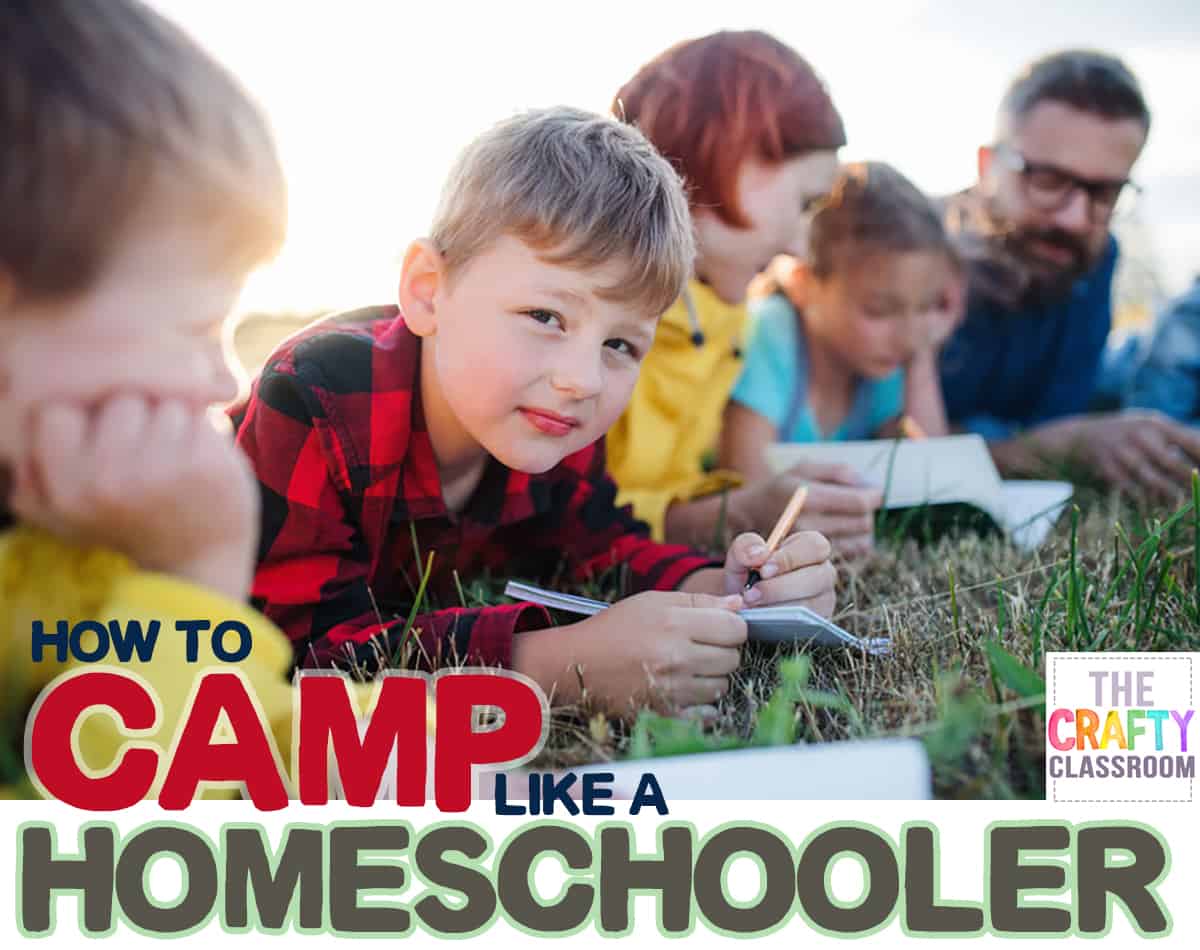 Just as homeschooling doesn't have to be at home, it doesn't have to be stationary either. There are many reasons why your homeschool may have to hit the road. Some families enjoy the traveling lifestyle, they are live and work in their RV. Other times, a parent much travel for work. Perhaps, the family only has one car and must spend hours each day driving dad to and from work. Whether this is a permanent lifestyle, or a temporary situation, you can homeschool on the go. Embrace homeschooling without a classroom and watch the possibilities unfold. Here's how to make it successful:
Establish some non-driving time for one on one instruction, and questions and answers.
Make school supplies portable and make sure everyone has what they need before you leave.
Think small and minimize clutter, while maximizing learning. Be judicious when school shopping, only buy what you need and use to avoid stressful clutter.
Use audiobooks, travel games, and other outside the box ideas to learn on the go.
Make your travel part of the lesson. Whether you are only driving to the office or traveling the world, every trip is an opportunity to learn something new. Stop and take in the sights, explore local history, or use road signs to practice reading, map skills, and identifying letters.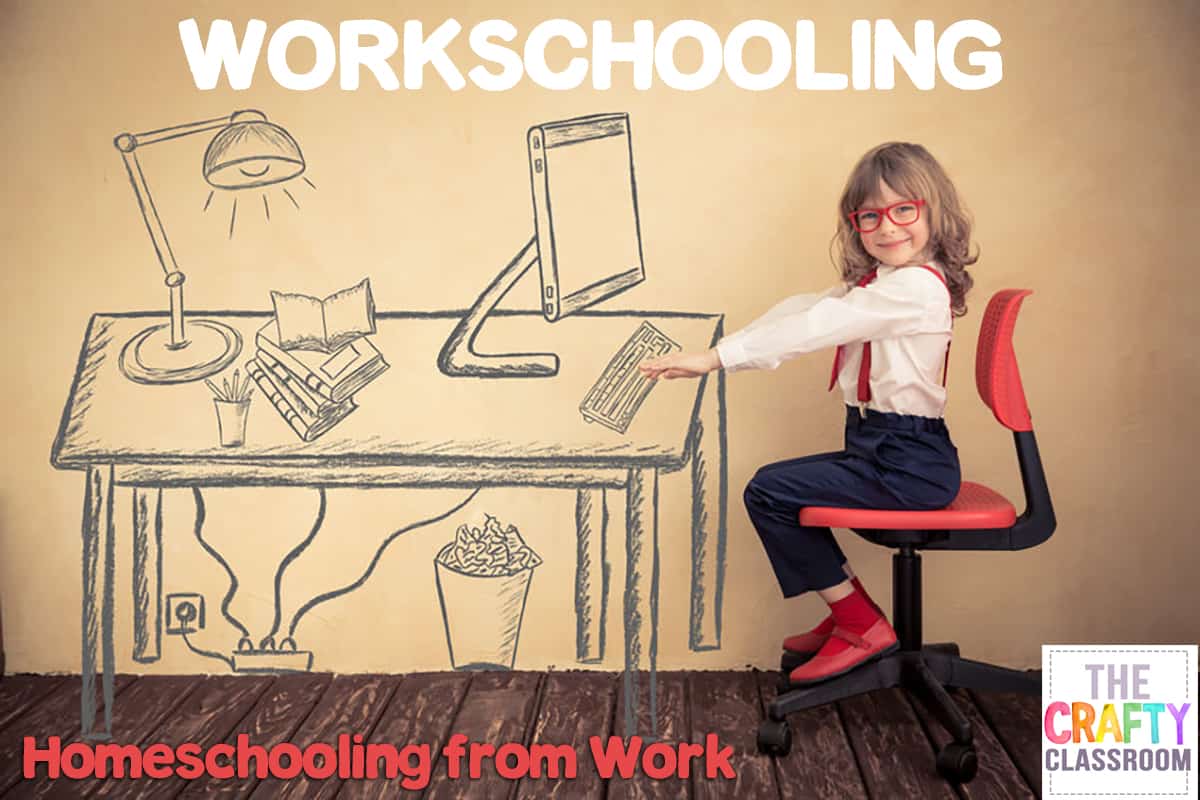 Workschooling: Homeschooling From Work
So, you can homeschool on the road, but what if the primary teacher needs to work outside the home? Homeschooling is still possible for working parents. If you want to homeschool but can't afford to quit you job, or perhaps your child's school went virtual this year, you can make this work. It will take creativity and cooperation, but it is totally possible.
Have your children work in a break room or meeting room
Use your lunch hour and break times to do in-person lessons or answer homework questions
Include quiet games, activities, crafts, and toys with your homeschool materials for when children finish their work but you are still working
Consider getting headphones for kids to listen to audiobooks or watch educational TV.
Outsource some or all teaching to online programs, prerecorded lessons, or independent learning.
Get the kids involved in your work when possible, hands-on, real-world learning is some of the best kind.