Friends & Heroes Giveaway! is a post from Confessions of a Homeschooler. If you've enjoyed this post, be sure to follow Erica on Instagram, Twitter, Facebook, Pinterest, and Google+! Also be sure to stop by her Community to join the discussion or her Store to see her latest items!
Hi friends, if you've been following me for a while you know we have really enjoyed our Friends & Heroes Bible curriculum! And today I have a fun giveaway for you all.
What's in the Bible and Friends & Heroes are running a SUMMER PROMOTION, but it ends AUGUST 6, 2020 so if you've been eyeing this curriculum, don't wait!
Visit What's in the Bible website or Friends & Heroes website to get the following SUMMER PROMOTIONS!
10% off purchases of $50 or more
20% off purchases of $125 or more
No coupon code needed
Promotion ends August 6, 2020
Haven't tried this curriculum before? Check out my more detailed reviews for Friends & Heroes below!
The Series 1 Homeschool Bible Study Includes:
Episodes 1-13 on six multi-language DVDs
36 weeks of homeschool Bible study curriculum
Plus bonus material which includes family activities for Christmas, Valentine's Day and Easter.
Features of the curriculum:
Each week includes a bible study which are approximately 30 minutes to an hour depending on whether or not you are viewing the video that day.
A 10 minute devotional.
A memory verse
Optional activities including fun interactive games and puzzles.
A teachers guide
Printable pdf files that you can use with multiple students.
This curriculum is geared towards students 7-11 years in age.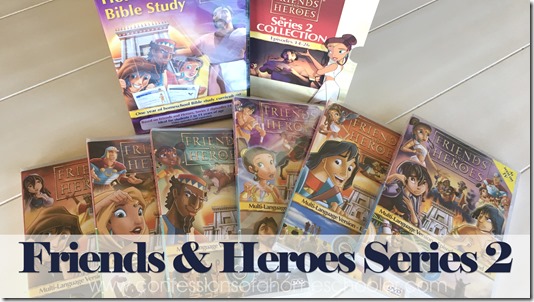 The Series 2 Bible Curriculum includes:
36 weeks of homeschool Bible Curriculum
Each week includes 30 minute to an hour of video viewing (approximately)
Fun interactive lessons that dig deeper into many of the Bibles most important stories
Approximately 10 minute devotional to help apply the themes of the week's Bible study.
Memory Verses
Optional interactive games, puzzles to reinforce each weeks lessons.
CD-ROM printables that can be used with multiple children
Parent's/Teacher's Lesson Guide including answer keys and certificates of completion
Student Workbook of activities
Friends and Heroes DVD containing full length adventure episodes
Multi-Language Version including 10 different languages and subtitles!
We also LOVE the What's in the Bible DVDs as well! They're such a fun and entertaining way to keep younger kids interested and learning!
If you haven't heard of them before, the What's in the Bible DVDs feature Buck Denver and his friends, who take your children through the WHOLE Bible. They're perfect for the entire family to laugh and learn together. In his first new project since VeggieTales®, Phil Vischer has set out to teach kids (and parents!) the story of the Bible, God's great rescue plan! They share the stories of Moses, Noah, David, and Jesus, and in this groundbreaking new series, kids will learn how they all fit together to tell one big, redemptive story. This is one journey through the Bible you won't want to miss!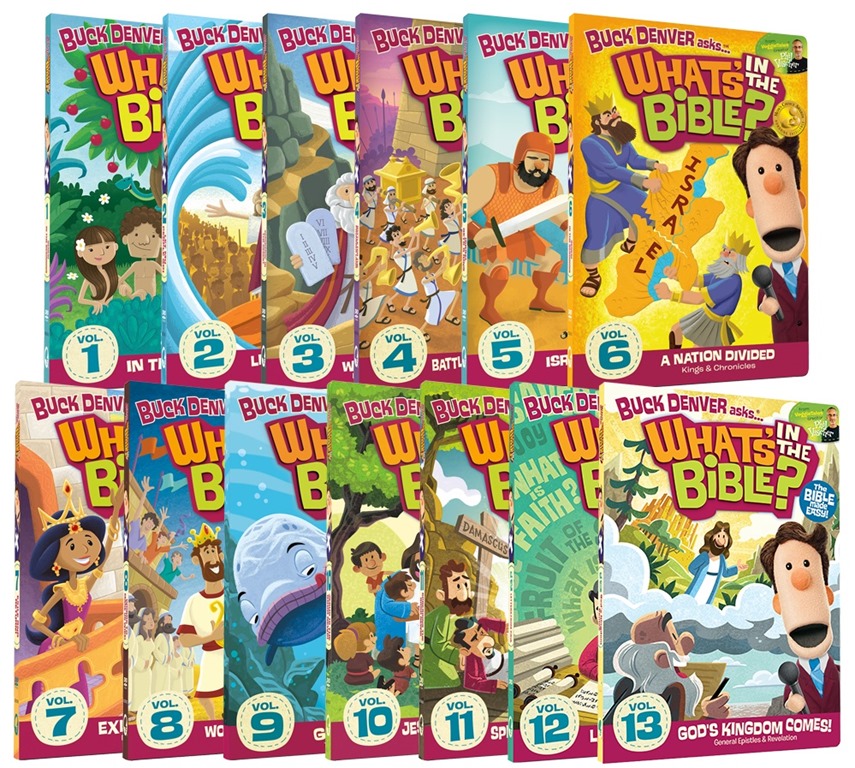 This is such a fun curriculum and I don't know about you, but any time I can incorporate videos into our lessons my kids are on board!
I have TWO GIVEAWAYS for you today!
Click below to enter to win a $50 Gift Card to Friends & Heroes!
Click below to enter to win a $50 Gift Card to What's in the Bible!
The post Friends & Heroes Giveaway! appeared first on Confessions of a Homeschooler.