Have you gotten out and about in your local area? All but a few states have eased up on lockdown orders, and are allowing people to get out to restaurants and retailers in a limited capacity. For those of you who haven't gotten out, or who might be worried about it, I thought it might help if I shared our experience.
What Happened When We Ventured Out
Where we live in Dallas, Texas, we are in Phase One of reopening. That means restaurants can operate at 25% capacity, and many retailers are open for curbside pickup.
Even Phase One was phased in, with barbershops, as well as hair and nail salons reopening a few days later. Of course, all of these reopenings were done with social distancing restrictions. Most businesses are requiring staff and customers to wear masks, utilizing disinfecting protocols, etc. (Also, lemme tell you that when hair salons

and barbershops
opened, there was an almost audible cheer that went up statewide!

) Bob and I have both gotten our hair cut (and I got highlights to cover the gray

). In both cases, we wore masks the entire time (even in the shampoo sink), as did our stylists (BTW, Bob's very manly barber would die if he knew I'd just called him a stylist!

)
XOXO Workout Tee | Black Sports Bra | Black Shorts | Fuchsia Tennies | Sunglasses | Apple Watch | Lip Gloss ("Nude York")

We've also eaten out on the patio at several of our favorite restaurants including, Beck's Prime, Bellagreen, Taco Deli, and Chicken Salad Chick. In every instance, we have felt completely safe. In fact, we've joked that things were probably wayyyy cleaner in those restaurants than before THE COVID! These restaurants all knew that their customers would be paying close attention to their cleanliness and social distancing protocols, and in some cases, the very future of their businesses depended on doing an exceptional job. All of them did, and we've felt more comfortable each time we ventured out.
Phase Two is due to begin on May 18, and at that point, restaurants can operate at 50% capacity and gyms will reopen. We still have new cases in Texas, but they are concentrated in nursing homes, meat processing facilities, and jails. Since these have nothing to do with the economy opening up, Phase Two is on schedule at this point.
Have you been out to eat, get your hair or nails done, or something else? How did it go for you? Leave me a comment and let me know, okay?
The Hidden Costs of Covid-19
There was a thought-provoking opinion column by Peggy Noonan in last weekend's Wall Street Journal. It was entitled, "Americans Need Hope as Well as Safety." In it, she made the point that the "cost" of Covid-19 on our country wasn't as clearcut as just the devastating deaths due to the disease, the enormous job losses, or even the failed businesses.
She talked about how the loss of hope brought about by the current economic contraction could have repercussions as destructive as the virus itself. When people lose hope due to job loss, income loss, and the depression brought on by the lack of opportunity, it can cause catastrophic consequences. Already in this pandemic, more than 5,000 people have called the National Domestic Violence Hotline since mid-March and cited Covid-19 as a trigger. The country has also seen a historic rise in mental health issues including depression, substance abuse, post-traumatic stress disorder, and suicide.
It's a conundrum, to be sure. The piece made me think about the issues a little more broadly than I had been previously. You can read the entire article HERE.
Lace Overlay Swing Shift Dress (also comes in white) | Nude Pumps | CZ Hoop Earrings (30% off)

I wasn't too sure about jumping on the neon trend. But then I saw this dress! It's a knit (read that: won't wrinkle, machine wash on delicate) and it's an oh-so wearable swing/shift style, but cleverly cut with a slight hourglass shape to flatter your body. It's fully lined, with a knit lace overlay in a beautiful floral lace pattern. The ¾-length flounce sleeves feature sheer cutouts so you can easily see the floral lace design. It has a pretty exposed zipper closure down the back. I paired it with classic nude pumps, but it would also be so pretty with gold metallic low-heeled sandals (39% off + free shipping/returns), stiletto-heeled sandals, or wedges.

Best Weekend Sales
I shared last week that I was going to be shopping for our back porch! I found some great things at Wayfair! Since we're such beach lovers, I decided to decorate with a beach theme! Here's what I snagged!

We're all spending so much home time, our outdoor spaces are taking on new importance! Apparently, I'm not the only one shopping for patio and outdoor items, because the sales on outdoor items are really good this weekend! Here are some that are worth your time:
Thank you for shopping with my links! It means so much to me! I'm so grateful to you for supporting Empty Nest Blessed, sharing it with your friends, and enabling me to do this job I love.

ANN TAYLOR | 50% off entire purchase + extra 20% off 3+ items
ANTHROPOLOGIE | 40% off most-loved dresses & shoes & 30% off furniture & decor
BARRINGTON GIFTS | 20% off entire purchase with code TOGETHER. (This is an excellent spot for grad gifts! Or treat yo'self!

)
BANANA REPUBLIC | This is one of Bob's favorite places to shop! 50% off all dresses & men's dress shirts; 40% off all denim; 30% off men's tees & polos; extra 40% off sale.
CABANA LIFE | 25% off all full-priced dresses, coverups, and rompers! Everything is UPF 50+!
Navy Geo Sleeveless Shift Dress | Navy Stripe Sleeveless Terry Tunic

DRAPER JAMES | 5-Year Anniversary Sale! Take $15 off $75: $50 off $150; $100 off $250! I'm crushing on this eyelet shift dress!
KATE SPADE |40% off sale styles with code SUNNYDAYS. I've been on the hunt for the perfect white crossbody, and this week I bought this one for a great price!

LOFT | 50% off entire purchase.
NORDSTROM | Giant Shoe Clearance on shoes to wear this summer! My summer staple Tory Burch Miller flip flops are included! (Where my Baylor girls at? Check THESE out!) #gamedaymusthave
NYDJ | 25% off SITEWIDE! I bought several pairs of their 7″ shorts two weekends ago! They're awesome! (Free shipping/returns) Here's what I bought:

Next Monday, I'll have my annual swimsuit post for y'all! I've been getting lots of requests for it! I'll fill you in on what to look for when you buy a swimsuit at our age. (It's always a little traumatic, let's be real!

) I'm going to have an AH-MAZING

discount code for you at one of the best places for swimsuits for women over 50. Trust me on this one!
If you didn't catch my BTS (behind the scenes) from the swimsuit photoshoot on my Instastory, be sure to head there for a good laugh! I posted it about noon on Friday, so it will be up for 24 hours! #thankyouBob

I shared the, er, prep work and products that went into shooting

. You can see them all up on my page on the LiketoKnow.it app. It was no small feat, lemme tell ya'!
Also coming up next week: May's SO in the KNOW post! I'm going to share what I'm learning & loving in the empty nest right now, and I can't wait!
What are you up to this weekend? Becca headed to Idaho for her summer contract this week

, so Bob and I are back to the empty nest. It's supposed to rain all weekend (booooo!), so we're going to tackle a few house projects, and I'll put the finishing touches on that swimsuit post for you!
Blessings,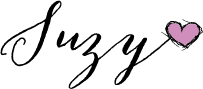 The post What's Up, Weekend? | Getting Out & About + Hidden Costs of COVID-19 appeared first on Empty Nest Blessed.