Few rooms are as personal and private as a bathroom, and it can be both functional and beautiful!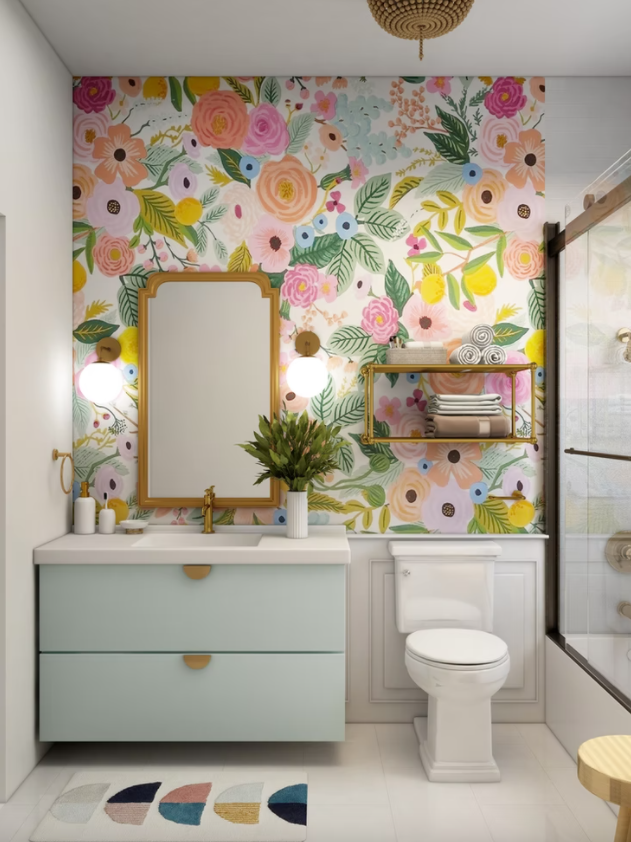 Having said that, many people don't know how to decorate their bathrooms. It can be a challenge getting it renovated and cleaned up afterward, and just as hard choosing the right decor. If you are wondering how to upgrade your bathroom and make it look stunning, read on because this article will discuss several home decor ideas that may be perfect for you.
Consider Italian Bathroom Design
If you've always wanted your bathroom to resemble what you see on some of these home renovation shows, it's time for you to consider Italian bathroom design. Whilst it can often be seen in expensive hotels or restaurants, more and more homeowners are turning this into a reality for their bathrooms. The objective is to create a sense of luxury whilst also providing a feeling of spaciousness, having enough storage and other features to make the room fully functional. You can see lots of examples on Pinterest, Instagram and specialist websites. If you Google italian bathrooms you can access luxury bathroom designers and specialists, and read customer reviews. It's possible to view their latest work, download lifestyle guides and even visit their showrooms.
Improve Your Shower
If you don't use your bath, why not remove it to create more room space? If you want to upgrade your shower, try using a new type of curtain with different colors and styles. Alternatively, you could get a glass one installed instead.
Showerheads
Another thing you should do is accessorise your shower head. If it looks boring, choose one which has strong features. Some come in bright colours such as red or orange that will catch people's eyes straight away. You can also get water-efficient showerheads, which are great if you want to reduce your water bills. They tend to be white in color and have a strong minimalist design.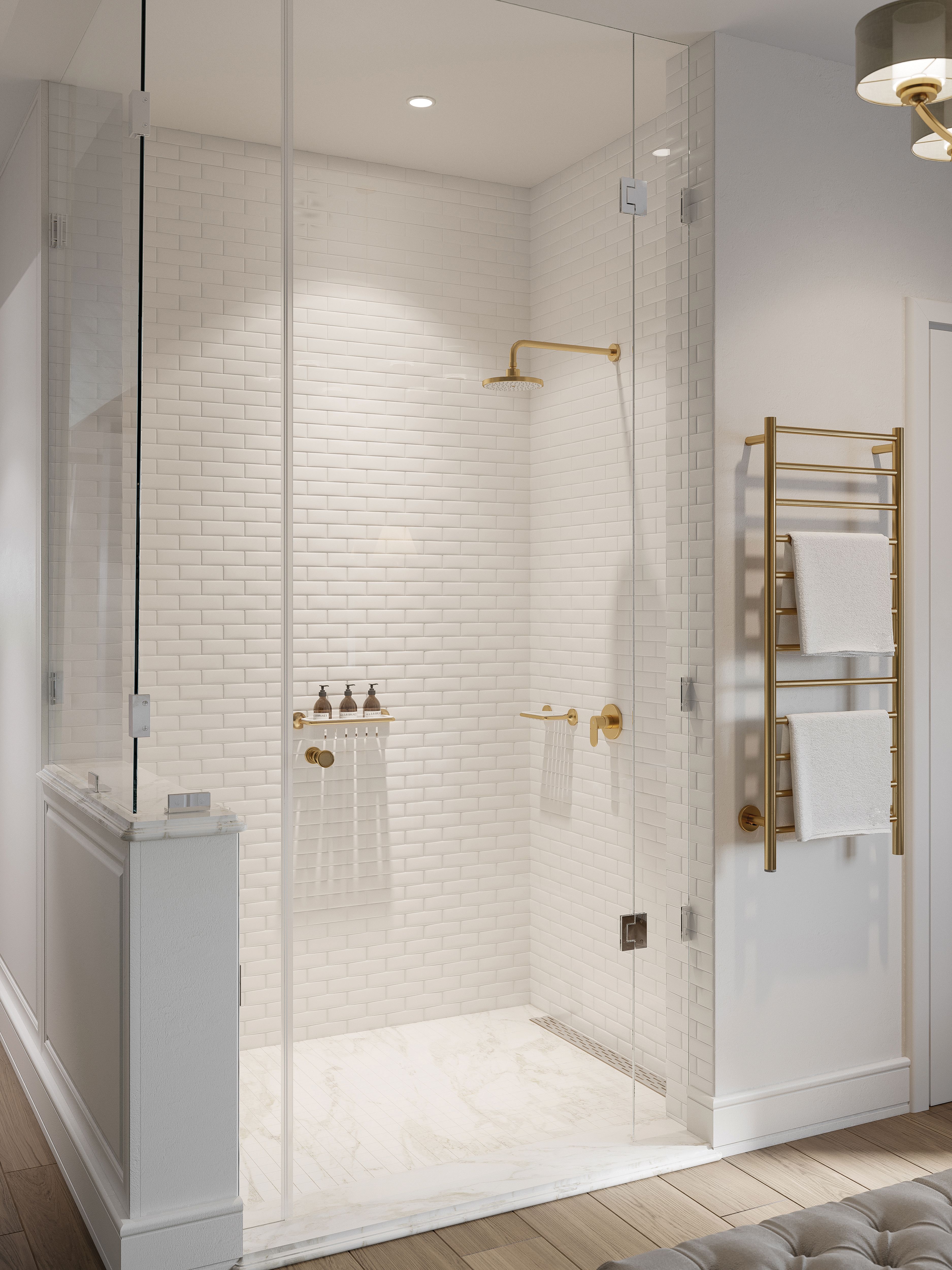 Walk-In Showers
If you can afford it, this option provides you with more space to walk around and there's no need for shower curtains. Your kids would love it, and you could buy additional glass doors if needed.
Maximise Your Space
You could achieve this by adding storage shelves to your bathroom (including in the corners) to make use of the vertical space in an interesting way. It won't cost a fortune and it'll help keep clutter away from view. You can also use it to hold houseplants, pictures and more. If you don't have room for wall shelves, hang up some racks so you can use them as towel rails or clothes hangers. Also, buy a laundry basket and use it to hold dirty washing instead of it being thrown on the floor.
If you don't have a unit under your sink it's worth having one because it's a perfect place to store all those washing and cleaning items you use every now and then. If your under-sink cabinet is too shallow, why not install a deeper one? If you can afford wall cabinets, they're an excellent way to add storage and they can give your bathroom a more defined look. Just make sure they match everything else in the room.
Upgrade Your Toilet
Perhaps your toilet seat is cracked or it moves around. If that's the case why not invest in a new one because it'll be easy to remove and replace. You could also think about getting a stylish new toilet paper holder and toilet brush.
If you want a luxury brand new toilet, you can choose from brands like Kohler or Toto. The different types you could consider are round and elongated. The round shape is nice for smaller bathrooms because it doesn't take up as much space, so you can still fit a pedestal sink beside it. Many new toilets come with flushing systems which help save water.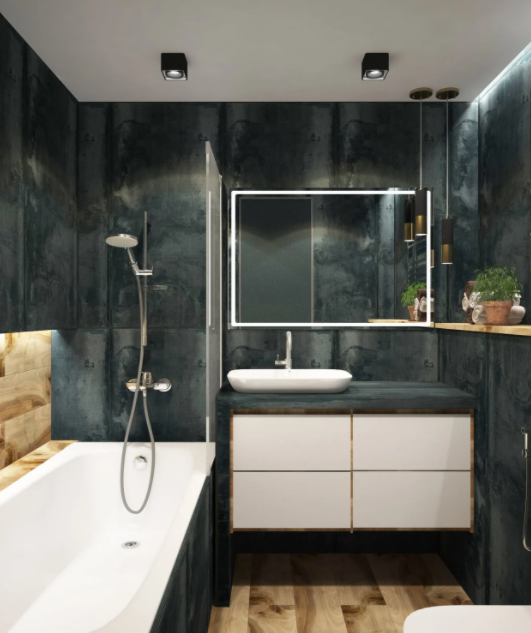 Upgrade The Lighting
You can do this by putting up a light fixture that will provide you with sufficient brightness for putting on makeup or shaving. If you have a big bathroom, it is important to install multiple fixtures so there are no corners without proper illumination.
You may also consider adding some accent lights near your vanity mirror so that they highlight specific features in your face when applying cosmetics etc. A dimmer switch would be useful if you plan on using low-key lighting more often than bright, and it's great to simply have the choice.
Add Some Mirrors
Hang up mirrors on opposite walls so you can see yourself from different angles when styling your hair or makeup. They are great because they can open up a space and make it look larger than it actually is. Adding mirrors with different shapes creates more visual interest in an otherwise simple room, and they're great for areas that don't get much natural light during the day.
You could further enhance your mirror's decorative quality by adding beveled edges which will give off reflections at different angles. In turn, this will cause things like wall lights, mirrors and pictures to create a more exciting visual effect.
Buy Matching Towels And Bath Mats
Buying new towels and bathmats can be one of the cheapest ways to decorate a bathroom. Whilst you can easily find them in shops, you will want to take some time looking for matching towels or ones that will go with your existing ones.
Once you've got them home, why not fold them as you see in hotels? This can be an effective way to make your bathroom look more sophisticated. Perhaps it's also time to buy a new towel rack or towel ring as well.
You might also want to consider adding houseplants that will thrive in your bathroom or putting up some new artwork. It won't break the bank if you repaint the walls, and it's amazing how transformative this can be. Once you've implemented a few of these strategies (be they inexpensive or otherwise) both you and your household will reap the benefits for many years to come.