Turnkey Nature Healing and Yoga Retreat Center with Private Nature Reserve
This idyllic retreat/yoga/healing sanctuary is situated amidst 19 acres of pristine Costa Rican rainforest bordered by 2 rivers and no less than 4 waterfalls in addition to the vast mountain, river valley, and ocean views. The property is perfectly designed so guests enjoy nature's healing embrace, while at the same time enjoy all the comfort and conveniences of a modern retreat designed to maximize serenity, peace, and connection to nature and to your deeper self.
Sleeps 35+
2000 sq ft Full Gym and Yoga Studio
Almost 20 Acres of Rainforest with 4 large waterfalls and an Olympic sized natural swimming hole
Fully stocked Commercial kitchen
Five Private Couples suites
Dining and lounging areas suitable for large groups
Flexible Use property that is a must-see in person
Private Owner's house
Caretaker's house
A private driveway of approximately 500m leads to the main center for activities where you will find the main lodge, lounge and dining area, commercial kitchen, yoga shala, gymnasium, saltwater pool, and 3 individual cabins.
The Main Lodge:
Thoughtfully arranged housing consisting of two dorms and two double rooms on the second story. Encased in a wrap-around balcony, and surrounded by lush jungle foliage.
The two dorm rooms have separate entrances and a shared bath between them, equipped with double sinks, showers, and toilets. Each dorm room has three sets of bunks beds totaling 12 twin beds for 12 guests.
Both double rooms have large sliding glass doors that face the ocean and tree line for stunning views. Spacious and private, these rooms are perfect for a couple or two friends looking for more room to spread out! The two double rooms have separate entrances, a bunk and queen size bed and share a large bathroom between them. Ideal for up to 8 guests.
Cacao Forest Cabinas:
Three private cabinas located close to the main lodge, lounge and dining area; are each equipped with two sets of bunk beds, for sleeping up to four individuals per cabin for a total of 12 guests. Each cabin has its own shared bathroom and small deck. The Cacao Forest Cabinas are quiet, cool, and more private than the main building.
River Walk Cabina:
Just a short distance down the trail leading to the Uvita River below, the River Walk Cabina provides three private rooms. Set right at the beginning of the trail down to the waterfalls and natural pools, these rooms are perfect for staff, couples, long-term guests, teachers, couples, or VIPs that you want to spoil! Each room has its own private bathroom and comes with either a queen bed or a set of bunks (an additional 6 guests). The two rooms on the sides have sliding glass doors that lead out onto the shared deck and outdoor kitchen, while the corner room has a small private entrance behind the building.
Rooms have key code lock for easy in/out, shared cube & shelf storage, vaulted ceilings for airflow, mini-fridge, ceiling fans, wifi access, air-conditioning and fully equipped with quality linens.
Not only can the main lodge and cabins accommodate up to 38 guests/retreat staff, the property includes a private 2 bedroom/2 bathroom caretaker's home.
The amenities for hosting large groups at this property were thoroughly considered and implemented to operate efficiently and with much consideration to nurturing of health for its guests. The common areas include the following:
Yoga Studio:
The yoga and aerials studio is located on the second floor of a separate structure and also functions as a classroom or lecture hall. This open-air space offers majestic jungle and ocean views, while at the same time being entirely screened in for night time practice/class. Fully stocked with mats, blocks, blankets, and straps for 30+, this studio is perfect for your movement classes. Looking to implement aerials at your center, the facility is designed to accommodate and includes aerial hammocks. Prefer a classroom? There are tables and chairs for 35+, projector + screen, stereo system, and wireless/waterproof microphones for teachers or presenters.
Weight Gym:
Tucked in below the yoga studio is an extensive gym. The fully functional and top-of-the-line training facility has over 3000 lbs. of weights in a variety of forms, jerk blocks, and cable machines. This open-air gym goes above and beyond offering the ultimate fitness opportunity while your guests escape to paradise. Pull up bars, bumper plates, rowing machine, kettlebells, barbells, free weights, music system, multiple squat racks, and more.
Commercial Kitchen:
The first floor of the main building is open-air with pillars around three walls to ensure plenty of natural breezes and views. The kitchen sits along the back wall and houses: a large double sink with a professional faucet & disposal, a smaller prep sink with disposal, a spacious countertop for prep work, a hanging pot rack for efficiency, shelves for open-air storage, two stoves, and ovens, a deep glass front fridge, an additional fridge + freezer combo, a separate deep freezer, compost and recycling, lockable dry storage pantry, and all of the cooking pots/pans/utensils you might need to cook for 35+, as well as dish service for just as many.
Dining and Lounge:
The communal dining area consists of three 9 ft tables with accompanying benches. Spacious and friendly, this space is perfect not just for eating, but also for group discussions, daytime projects, or just self-study. Since the dining area looks out onto the pool and jungle/ocean views, many guests find themselves spending a great deal of time in this space, whether it's to peruse books from the library, watch the happenings in the kitchen, or just have a chat with some new friends!
With a two-story vaulted roof, the covered living area will feel more outdoors than indoors, and it is! Open-air on all sides and consisting of all-weather furniture over smooth guajillo stones, this space can be utilized for a variety of needs and projects. The outdoor living area also houses one of the beverage stations, where attendees have access to double-filtered hot/cold water, a variety of tea offerings, a mini-fridge for more storage, and a morning coffee service. In addition, there is an outdoor shower and laundry cleaning station here!
The salt water pool and large decks offer a luxurious relaxation opportunity in between the coordinated events at the facility.
Owner's Private Residence:
A private driveway from the public road accesses the owner's home consisting of 3 bedrooms and 2 bathrooms with a large outdoor deck to enjoy your complete privacy and ocean views perched well above the retreat center. The perfect set-up to have your own space in paradise.
Perfectly Located in Uvita, Surrounded by Natural Wonders
All of this is only 10 minutes from the center of Uvita, yet it is hidden in its own natural amusement park-like property. The walking trails on the property easily bring you to some of the most spectacular waterfalls along the entire Ballena coast. Within minutes of the retreat center guests are able to enjoy their own private meditation spots alongside these spectacular waterfalls and rivers. Jump in the water and be refreshed by the spring-fed cool waters. A truly unique environment and experience awaits you and your future guests.
Contact a Costa Rica Real Estate Service Professional Today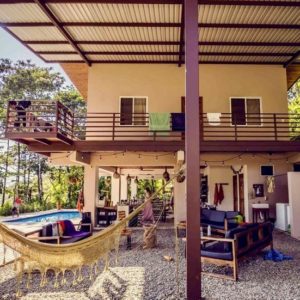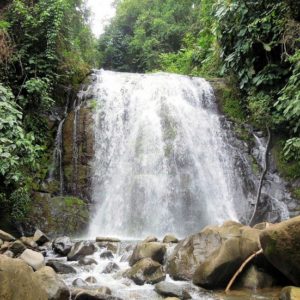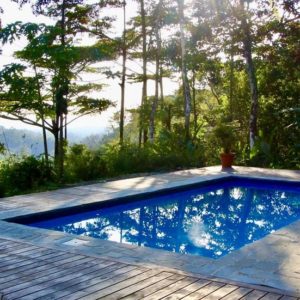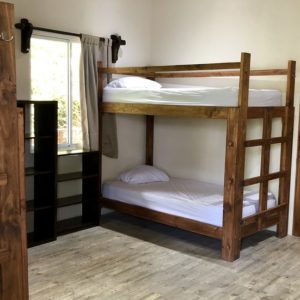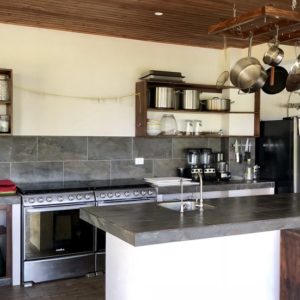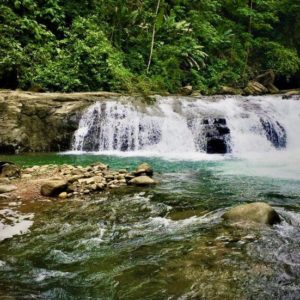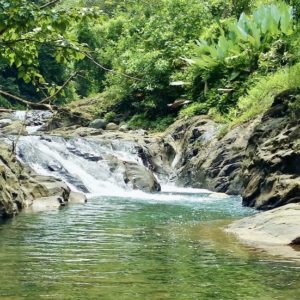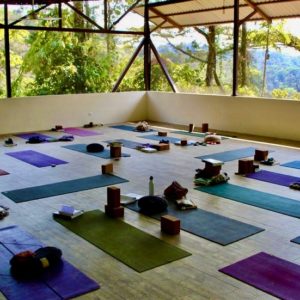 The post Turnkey Healing and Yoga Retreat Center with Private Nature Reserve appeared first on Costa Rica Real Estate Service Dominical.