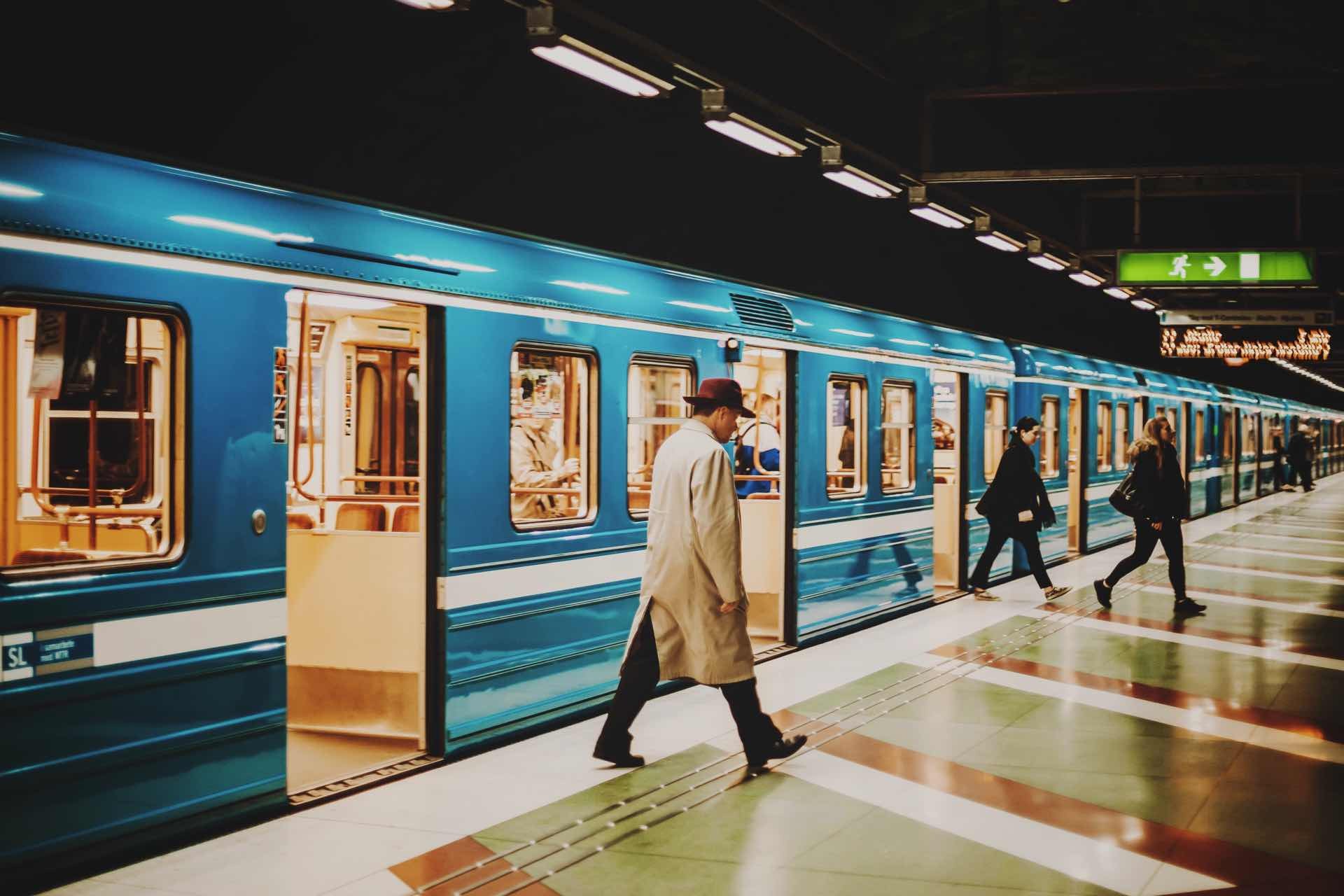 Welcome to this week's edition of our Quality Linkage column. Please enjoy this week's collection of interesting and entertaining links. Brew a fresh cup of coffee, find a comfortable place, and relax.
* * *
: I feel like no matter your political leanings, you've gotta respect Patagonia's strong moral compass, which they've never strayed from.
"I think that if you define your values and you practice them consistently, which we have over time, I do think we're making more friends than we're losing by the stances we take."



—Vincent Stanley (Patagonia director of philosophy)
In other words, the angry, boycott-happy Twitterverse is not all that indicative of what your actual real-life consumers want and think. Stay true to what you believe, don't just perform lip service, and the people who agree with you will happily come along for the ride.
---
🫖: As always, Liziqi's videos are a balm, a way to escape modern life for a little bit and find peace in simpler things, the joys produced from focused, practiced work.
https://www.youtube.com/watch?v=3KfvUCKxCts
---
🤖
: You know how they say AI will eventually take over creative jobs as well as industrial ones? Songwriter Nick Cave believes you don't have to worry about that:
Of course, we go to songs to make us feel something — happy, sad, sexy, homesick, excited or whatever — but this is not all a song does. What a great song makes us feel is a sense of awe. There is a reason for this. A sense of awe is almost exclusively predicated on our limitations as human beings. It is entirely to do with our audacity as humans to reach beyond our potential.

[…] AI would have the capacity to write a good song, but not a great one. It lacks the nerve.
---
: However, one area where technological advances might show some promise is in faster-than-light space travel — at least, on a purely theoretical, mathematical-model level. But hey, warp drives could actually be a thing someday! That's gotta count for something.
---

: As mentioned in my recent post on Field Notes' fiftieth quarterly release, Jim Coudal wrote a great essay looking back on the more than twelve years since their team began doing these limited-edition releases.
My favorite tidbits:
I:
Don't get me wrong, I don't regret it a bit. I'm just a bit dumbfounded that it all happened.
II:
The "reveal" of each season's release concentrates attention and fosters conversation. There is always something new at Field Notes and always something mysterious just around the corner. The unpredictability of what lies ahead energizes us as a team and adds drama to what is a simple commercial transaction.
III:
It has been suggested that we are selling notebooks as simply a means to finance our filmmaking. And there's a bit of truth there.
IV:
But there's beauty in mistakes made properly, and while we're here to create and sell notebooks, we're also here to learn.
V:
Four times each year, we create a project for ourselves and then we get busy. So long as we find rabbit holes to jump down, curiosities to investigate, and obscure, surprising themes and techniques to try, we'll keep at it.
---
🤑🥺: Author and "ideas person" Jeremy Williams highlights the difference between private and public affluence and the ramifications this imbalance has on how we live alongside one another, as well as our treatment of the planet:
Capitalism pushes us towards private affluence. We aspire to acquire our own things. Shared things are seen as second best, something of an inconvenience. Politics responds accordingly, prioritising economic growth and 'more money in your pocket', rather than shared goods and services. So everyone has their own lawnmower while the grass grows long in the park. People get their own exercise bikes or rowing machines, and the gym at the local leisure centre starts to look tired and under-funded. The wealthy pay for childcare or hire a nanny, but the early years nursery closes down.

Having access to your own things looks like progress, but there is a cost. Community is one of the victims. Shared spaces are places where community happens, where people mix and meet. Nobody makes new friends on their own rowing machine, in front of the TV. Inequality is another. Those who can afford their own won't notice, but those on lower incomes rely much more on shared resources. When a library closes, it's those on the margins of society who lose access to books, internet access, or a warm place to sit and do their homework. There is also an environmental cost, as private ownership means endlessly duplicated goods, many underused objects across many owners rather than a few well used objects that are shared.
---

: NSFW for language: "I got hours of my life back." That was the common refrain heard by author Luke O'Neil when he asked dozens of people about their experiences in the (dare I say?) post-commuting world:
I love to drive 30 minutes to stare at a different computer
I save roughly $100 a month now. I have time in the morning to take my dog for a long walk every day. I have time in the evening to cook dinner. Commuting is psychological torture and my physical and mental health is significantly better without it.
Without commuting I learned to cook. I learned to sing. I lost 10 lbs and I actually gave more to my job.
Of course, he also got several responses from the other side of the fence too, mainly from people who've gone stir crazy sitting at home for months on end, or ones who used their commute time to decompress from "work mode" and shift into "home mode" rather than being expected to make the switch as soon as they clock out. So it's a mixed bag really.
---
✏️
✏️: Take a minute or two to enjoy the typography of pencils as shared by the Instagram page of stationery shop Present & Correct:
---
: I'll probably always be a sucker for a good personal site redesign, so it comes as no surprise that I enjoyed reading about designer Daniel Eden's process as he considers his most recent "change of scenery":
As I keep chipping away at this redesign, one change at a time, I'm struggling with one of the secondary goals of the project: expressing myself.

Who am I on the web? I look back at my blog, and it's hard to pose a conclusive answer to that question. […]

I also can't help but always return to a thirst for simplicity. Everything I nudge in the direction of uniqueness or "pop" inevitably creates a small pit in my stomach: an ache to curb it back to one typeface, one colour, one size. Maybe that's who I really am, and my attempts to portray myself any other way are futile.
---
: I'll close out this week's column with this lovely classical guitar performance by Brandon Acker, in which he plays Francisco Tárrega's 1892 composition Capricho Árabe on a $275,000 (!) original Torres guitar from 1888.
(Side note: It still bugs me that there's not a classical/acoustic guitar emoji that exists alongside the electric one above. Bah.)
* * *
Neat Stuff We've Published Recently
* * *
Got any suggestions for articles, videos, stories, photographs, and any other links you think we should be posting in our weekly Quality Linkage? Please do let us know on Twitter.