The bathroom design of a home is crucial, and it is important that you get it right. The bathroom is a place for comfort, as much as it is a utility room and it is a room you will spend a lot of time in.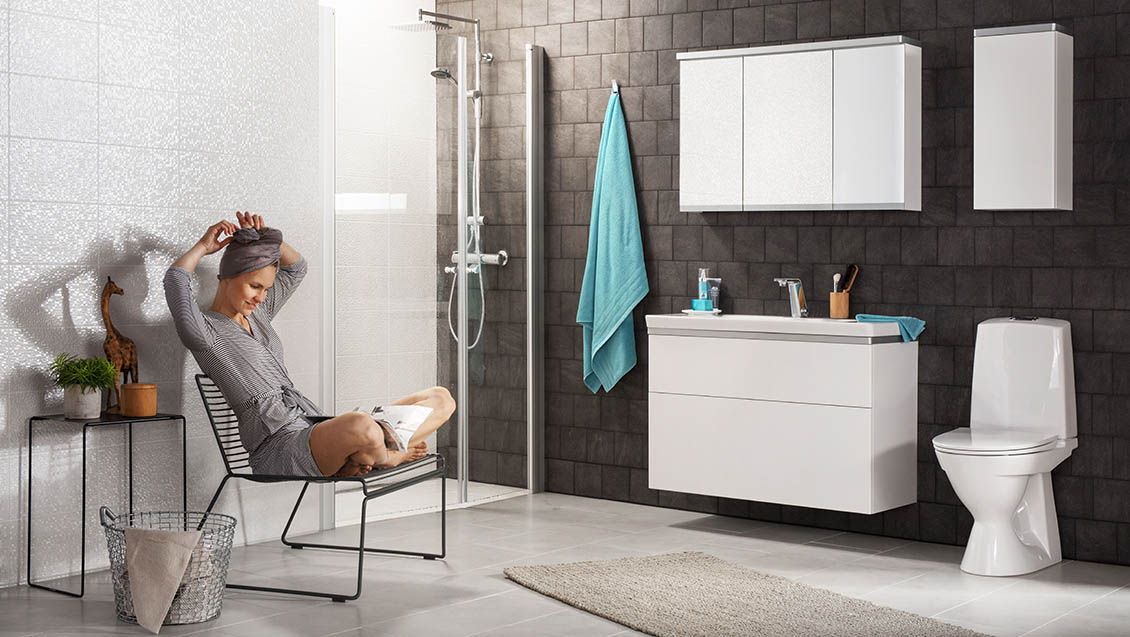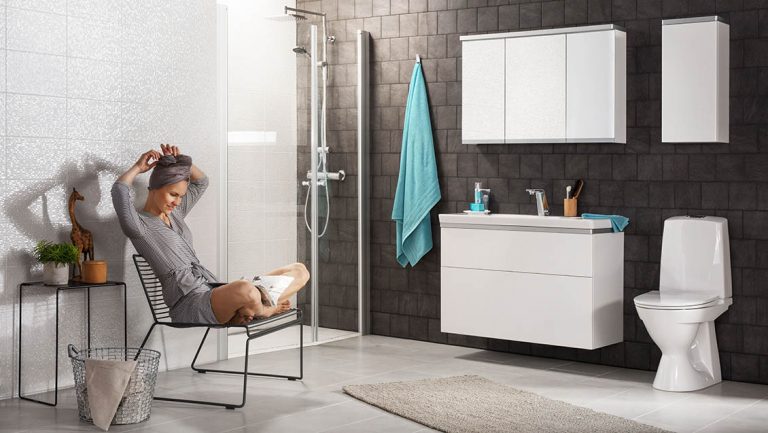 Designing a bathroom that looks appealing to the eye can help you start or end your day on a positive note. Nothing is more relaxing than an environment tailored to your aesthetic needs as much as your functional needs.
Spruce Up Your Walls
A new coat of paint can make a room feel brand new, and so beginning a redesign thinking about how to re-paint your bathroom is a great place to start.
Painting your walls a new shade of your favourite colour is also a cost effective way to redesign on a budget, provided you are the one doing the painting.
Doing it yourself will also give you the freedom to set your overall theme and tone of how you envision your bathroom looking.
Invest In Appropriate Lighting
Not many people consider the lighting options available to them when looking to refurb their bathroom. Many people go for the big ones; like the toilet, sink, bathtubs, and showers. But a stylish light set-up can set your bathroom apart from any other bathrooms you have seen.
Paying attention to how the bathroom is lit can also open up whole avenues for design. For example, lights can help you set the mood of your bathroom for a relaxing bath at the end of a long day.
Finding The Right Mirror
A mirror serves more than just a functional use. It can serve as the main centrepiece of your bathroom and can bring your space – and aesthetic – together. There's no point in getting a traditional mirror if you have an overall contemporary home design.
And not every mirror will be the right kind of mirror for a bathroom.
Let's say you are going for a contemporary design, you may want to invest in a frameless mirror with backlighting that can elevate a sleek, modern aesthetic. Conversely, a large, ornate, farmed mirror would be better suited for a more retro feel.
The mirror is certainly not a piece of bathroom furniture to skip over – it can make or break a bathroom's overall style.
Get The Ideal Radiator For Your Bathroom
This is another aspect people sometimes neglect to consider for their homes, granted, this isn't the case for the bathroom. Usually, a high-quality, premium brand of radiator or towel rack is considered for the bathroom more than other rooms in the house.
But a towel rack or radiator doesn't necessarily need to just serve its purpose, it can often act as a centrepiece for the room; or at the very least compliment the other fixtures very well.
To help you find the right towel radiator that can be used as the centrepiece for your bathroom click here, and visit Trade Radiators, who stock a wide variety of top-notch radiators – and not just for the bathroom!
Conclusion
It is important to bring some personality and add some character to your bathroom. Make it stand out! It doesn't need to be a drab room that's only there to serve its purpose.
Hopefully, you have found our tips useful and we wish you all the best in creating your dream bathroom!
The post Simple And Effective Ways To Make Your Bathroom Stand Out appeared first on Style Motivation.