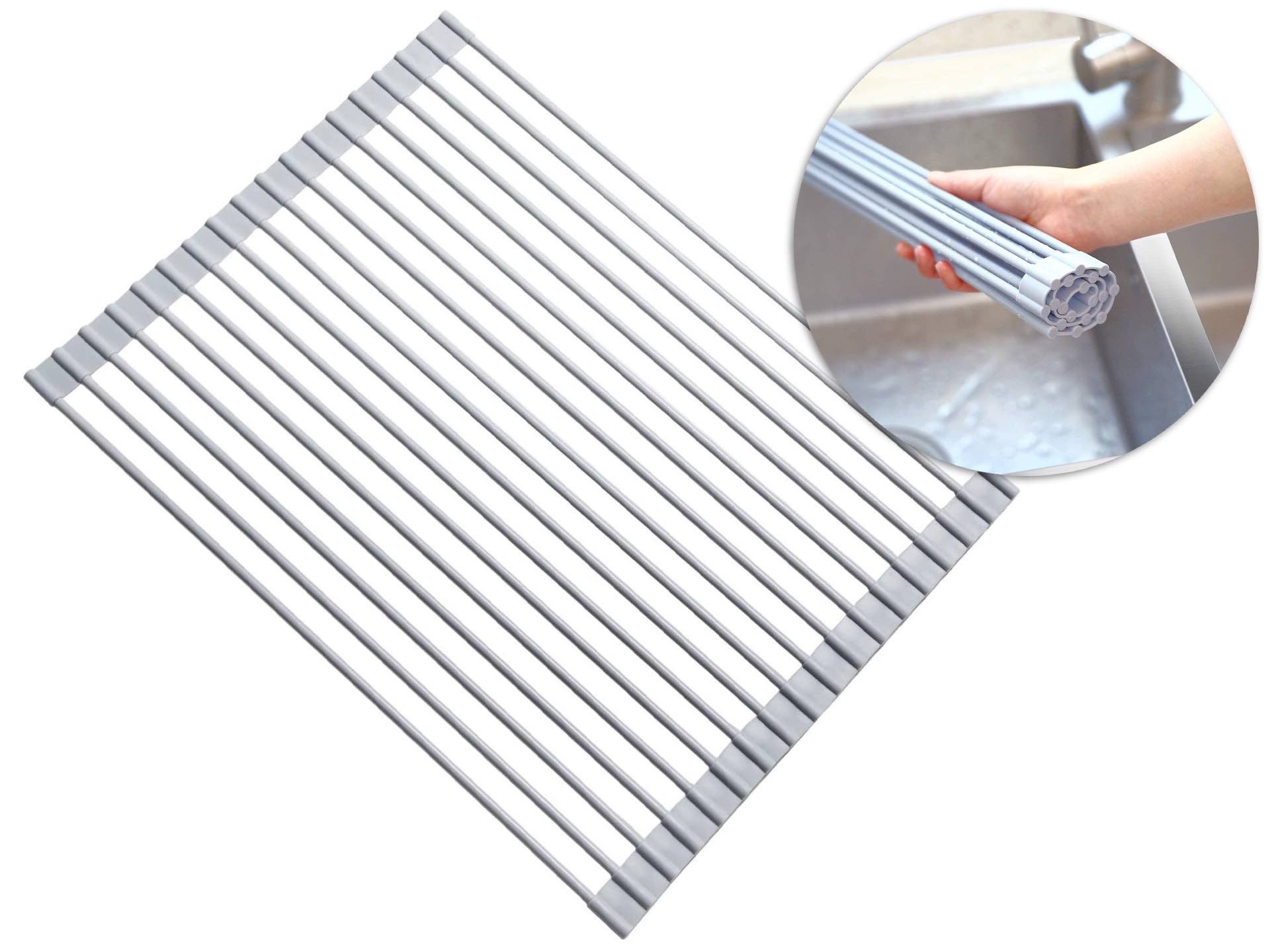 If, like me, you live in a small space, it pays to find clever ways of using what little space you've got. A roll-up dish drying rack is one of those clever inventions that lets you make better use of the space over your sink in a number of ways.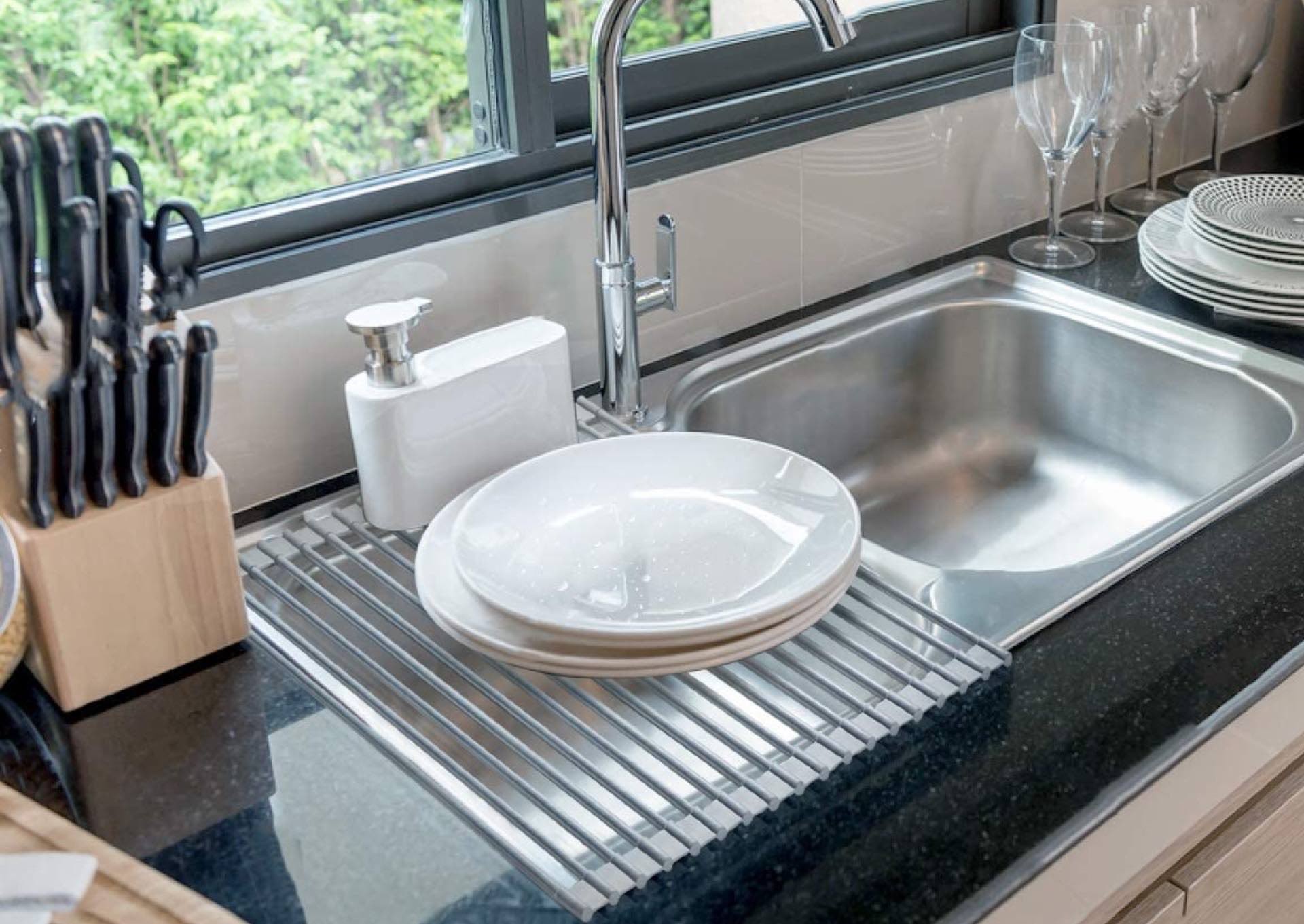 It comes in a tube-like form that you unroll and lay across the open sink. From there, you now have a handy (and sturdy) place to…
Air-dry dishes, pots, and pans.
Rinse fruits and veggies.
Thaw frozen foods.
Hang washcloths and sponges to dry.
Prep large bowls of baking mixes — any mess just falls right into the sink!
Add a little extra "counter space" whenever you need it. It's a good place to put a cutting board on.
Afterward, you simply roll it up again and toss it in the dishwasher or store it somewhere.
It's hard to overstate how useful an addition this will be to your kitchen, folks. It's a real game changer.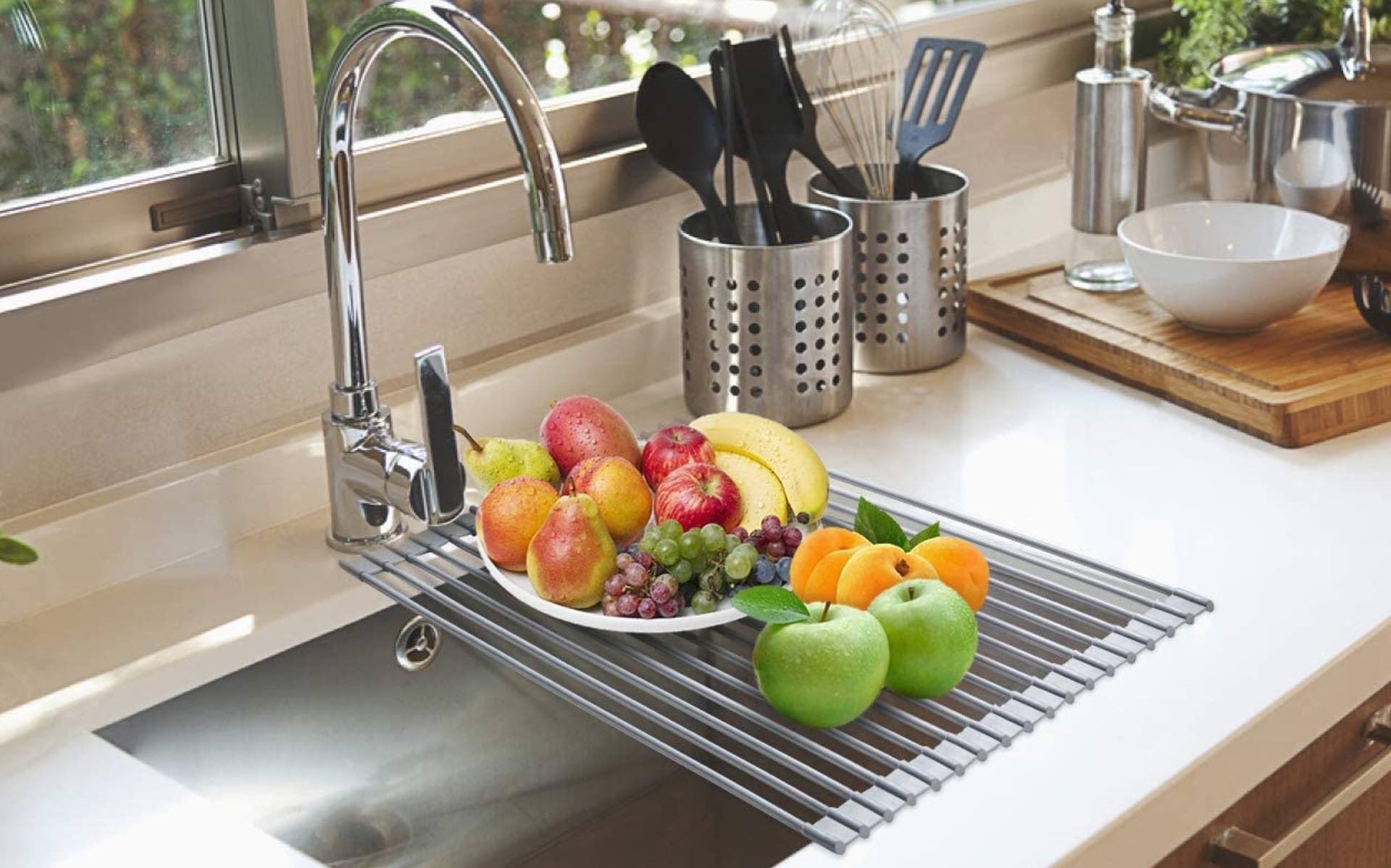 Now, the particular item I'm linking measures 17″ x 13″ and costs $21. It can also support up to 44 pounds of weight. However, you can run a search for similar items and find a whole bunch of practically identical competitors in a variety of sizes and prices.
They're all more or less the same generic thing rebranded by different companies, so don't get too hung up on which one is "best" — just measure your sink so you know what to look for, and maybe check their weight tolerances.
You might also try buying two of a particular size to fit across both sides of your sink.