Seasons Eatings! Happy Thanksgiving! Holiday shopping craziness officially kicks off with Black Friday and Cyber Monday. There are LOTS of online deals to get your holiday shopping startedor even finished. Check out these items suggested by our MIAbites contributors that are sure to please any food lover in your circle (or maybe drop a hint to someone else).
Its the holidays and everyone should have a handle on their home bar situation. Get your favorite hostess with the mostess a new shiny set of home bar tools from William Sonoma. They are great quality and include everything you need to make cocktails for yourself and all your guests! If youre feeling extra generous grab a bottle of their favorite booze to get them really started!
Calling all foodies!! The two kitchen gadgets that are a MUST are the Air Fryer and Instant Pot. I rely on both of these for my cooking and it makes cooking that much easier (and cleaner). I even bought the air fryer for my Mom for the holidays and I can't wait to see her use it!
Instant Pot- https://www.amazon.com/gp/product/B00FLYWNYQ/ref=ppx_yo_dt_b_asin_image_o07_s00?ie=UTF8&psc=1
Digital Air Fryer- https://www.amazon.com/Gourmia-Digital-Fryer-4-7L-Capacity/dp/B07H9LTFCR/ref=sr_1_9?crid=29Y9A7HL1SWO&keywords=gourmia+air+fryer&qid=1574702025&s=home-garden&sprefix=gourmia%2Cgarden%2C149&sr=1-9
Surprise a loved one or bring as a hostess gift a personalized Etched Wine bottle. Printed labels wines are $35 and gold or silver etched wines are $70, but for Black Friday and Cyber Monday you can order and get 30% off using code EARLY30. https://www.etchedwine.com/?utm_source=google&utm_medium=cpc&utm_campaign=general_wine&utm_content=1&gclid=Cj0KCQiAt_PuBRDcARIsAMNlBdr4VSwSCAYlCewfaMpRXu2Y3cmoORpyLhBQ19ZNYUsUDfFrBOPmAFwaAgvBEALw_wcB
I like gifts for the holidays like magazine subscriptions or monthly gift box deliveries because the recipient continues to receive something even after the holidays are over! Also, they're easy to purchase even last minute, and you don't need to brave the holiday rush at the stores. Here are a few that are great:
For men who like to cook: Mantry--monthly artisanal gift box specifically curated for the male cook/gourmand.
For cocktail lovers:Imbibe Magazine subscription.
For the coffee aficionado:Drift Away coffee subscription
Super Bowls Taste of the NFL - Where Sports Meets Food
Nothing says I love you like tickets to the Super Bowl, which is actually in Miami this year! If tickets to the big game are too hard to score, treat your loved one to the Taste of the NFL and enjoy fine foods & wines from every NFL team and their city, while being surrounded by former and current NFL athletes and food celebrities. Think football x food featuring some of the best names in both: Adam Richman, Don Shula, and Andrew Zimmern to name. Few. The event takes place at the Broward County Convention Center on February 1, 2020 and you dont want to miss it! Purchase tickets today: https://www.etix.com/ticket/p/4918697/taste-of-the-nfl-party-with-a-purpose-guest-edina-broward-county-convention-center
I scream you scream, we all scream for Ice Cream (delivery club)
If you want to make someones holiday extra sweet, opt for an ice cream delivery or annual club delivery from the Ice Cream Club. Each delivery includes six hand-picked pints; From egg nog, Holiday season to peppermint Flash, you can make the season bright. Or select flavors from over 175 artisan flavors made in Boynton Beach, Fla. and did we mention shipping is available to anywhere in the United States, the Ice Cream Club delivery is the perfect gift this holiday season and/or every month with their annual subscription. http://shop.icecreamclub.com
Monthly Pizza Delivery From Americas Top Restaurants from Goldbelly
Goldbellys pizza delivery subscription club comes in a 3-month or 6-month option. Each delivery feeds a minimum of four people. How about New Yorks Legendary Prince Street Pizza? Or Have Chicagos Iconic Deep Dish Pizza from Ginos East or St. Louis Famous Imos Pizza delivered to your door. This is the perfect gift for any foodie or pizza lover! Goldbelly also has lots of other delicious regional and popular food items to order. https://www.goldbelly.com/subscriptions/pizza?search_id=5025950&ref=collection

Grill-master MEATS Meater - The First Wireless Smart Meat Thermometer
Achieve perfect and consistent results every time with MEATER and the MEATER app. MEATER will help you cook the juiciest steak, chicken, turkey, fish or other meats perfectly every time for every occasion. https://store-us.meater.com
Deanna Dominguez
Food and Drink Socks from the Sock Drawer will keep you warm and tasty
Hedley & Bennett - the LA-based culinary lifestyle brand known for outfitting the world's best chefs, home cooks and makers offer premium aprons that marry form, function, and quality and has some fun items, including Kids items too for your assistant chef.
For the aspiring urban farmer, I can personally vouch for the Organic Microgreens Growing Kit by Peach Tree Farms. In less than 10 days, I had plenty of Sunflower seed microgreens to top my salad and sandwiches. Comes with Beautiful Wooden Countertop Planter, Wonder Soil, Organic Microgreen Seeds, Spray Bottle & Easy to Follow Instructions. Harvest Ready in 10 Days. On Amazon $27.95
Always love the site Uncommon Goods for quirky gift ideas. A few I like this year include: Mimosa and Bellini sugar cubes, Eco-friendly Grill and Make your Own Chocolate Truffles Kit https://www.uncommongoods.com/
And for all of our Food Rescue US supporters, be the cook who wants to also do good, and help end food waste, Waste Not by the James Beard Foundation provides useful ideas for recycling and recipes from top chefs using ingredients you might normally throw out.
I love these Huron juicers. They look sleek and modern. Im actually thinking of getting this on Black Friday or Cyber Monday for myself.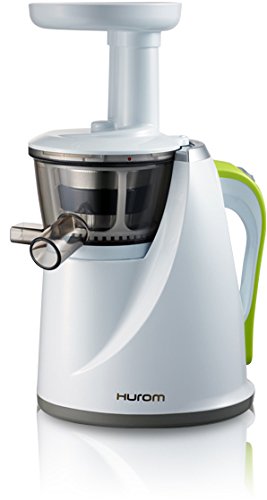 Patty Kinne
Im thinking about getting one of these Silicon Bacon Grease Containers:
https://www.thegrommet.com/products/talisman-designs-bacon-bin-silicone-grease-container
ANDYes, I still make bacon!
Also, I bought one of these Bellemain Roll-up Drying Mat for my sink and it is amazingly useful! Great for drying fresh veggies, glasses or pot and pans right over the sink.
https://www.amazon.com/Bellemain-Roll-Up-Drying-Multi-Use-Draining/dp/B07H9DR43R/ref=mp_s_a_1_3?keywords=silicone+roll+up+drying+rack+over+sink&qid=1574246900&sprefix=silicon+roll+up+dry&sr=8-3
Raquel Ofir
Being sustainable and eco-friendly is so important in Miami. How about composting scraps and food waste yourself with this handy kitchen composter bin. Actually turns food scraps into nutrient-rich soil to use in your garden of sprinkle in a local park. https://www.amazon.com/Food-Platinum-Recycler-Kitchen-Container/dp/B06XPQWVLJ/ref=sr_1_46?crid=2MW9D7QTXXHDW&keywords=food+compost+bin+for+kitchen&qid=1574805101&sprefix=FOOD+compost+bin%2Caps%2C190&sr=8-4

ROCONTRIP Silicone Collapsible Coffee Cup
Its a collapsible coffee cup. It has been amazingly useful, cute, and I get compliments on it everywhere I go!
**And dont forget gift cards to favorite restaurants or consider making a donation in a friend or family members name to a local food bank. Local non-profits to support include,Food Rescue US-Miami,Miami Rescue Mission, Lotus House, Slow Food, No Kid Hungry and Common Threads.
Wishing everyone a happy, healthy and joyful Holiday season!