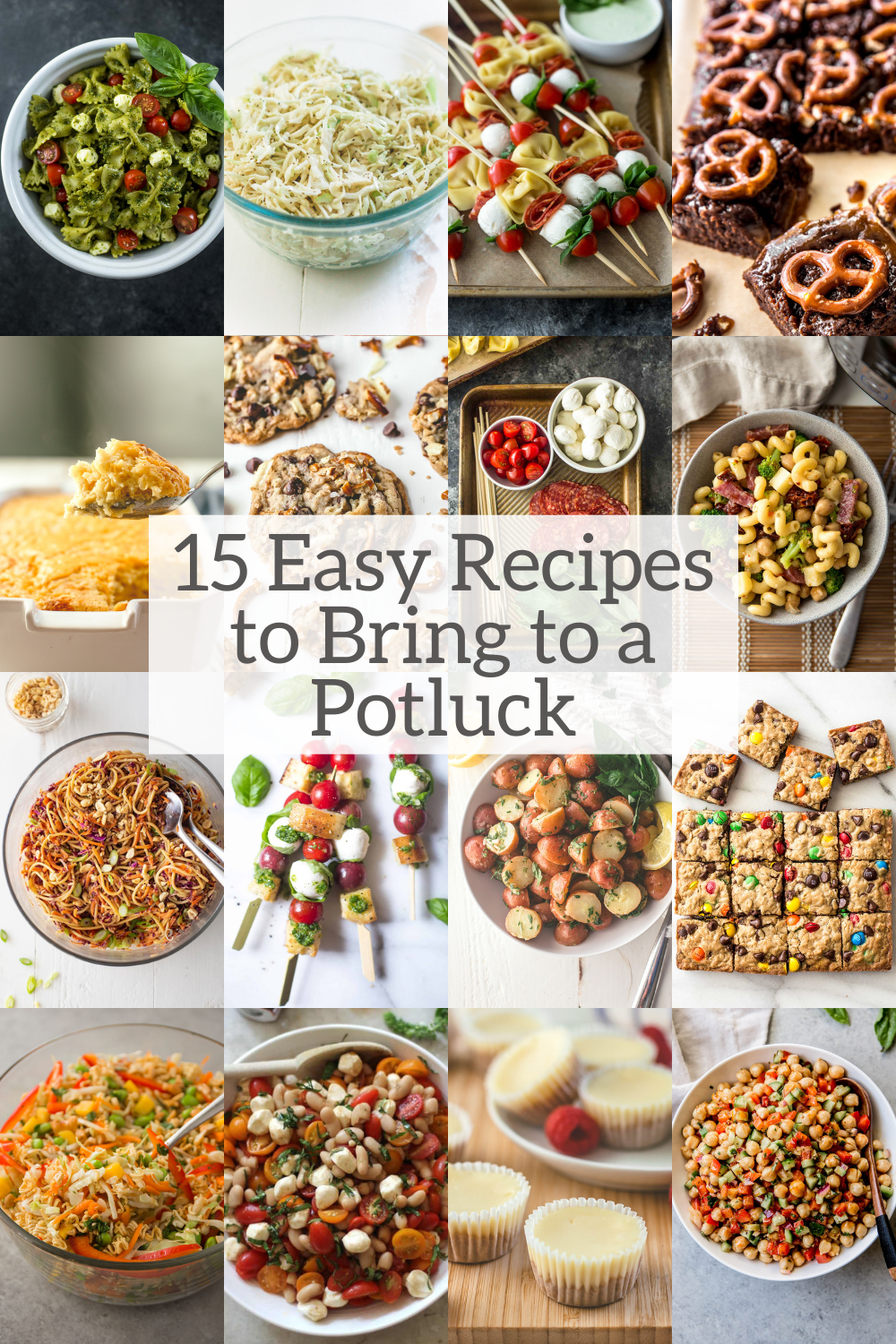 I don't know about you, but I'm ready for fall. It's been so hot in Kansas City, and I want those cooler evenings. But that doesn't mean that we won't be soaking up the last long weekend of the summer with some pool time, and potluck recipes for late summer food.
If you're looking for something easy to take to a potluck this weekend, we've got you covered with 15 delicious and easy potluck-friendly recipes. Check out all these recipes that are sure to be crowd-pleasers, can be made ahead, and will be just fine sitting out on a buffet while you soak up the last of that summer sunshine.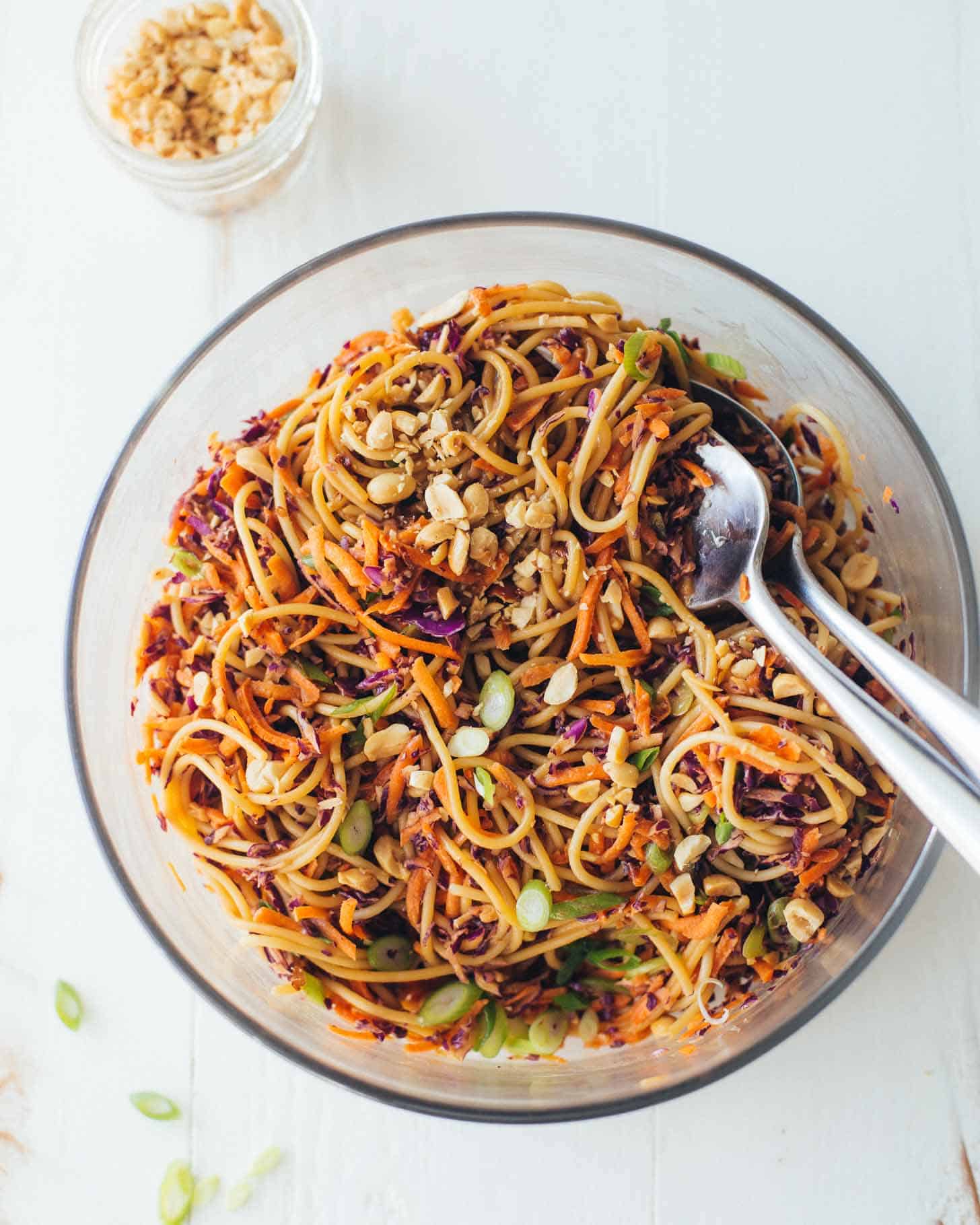 Great warm or cold, Sesame Noodle Salad features springy noodles in a creamy, savory, peanut sauce. These flavorful noodles are better than take-out and can be made ahead as meal prep or to serve as a side dish at your next potluck.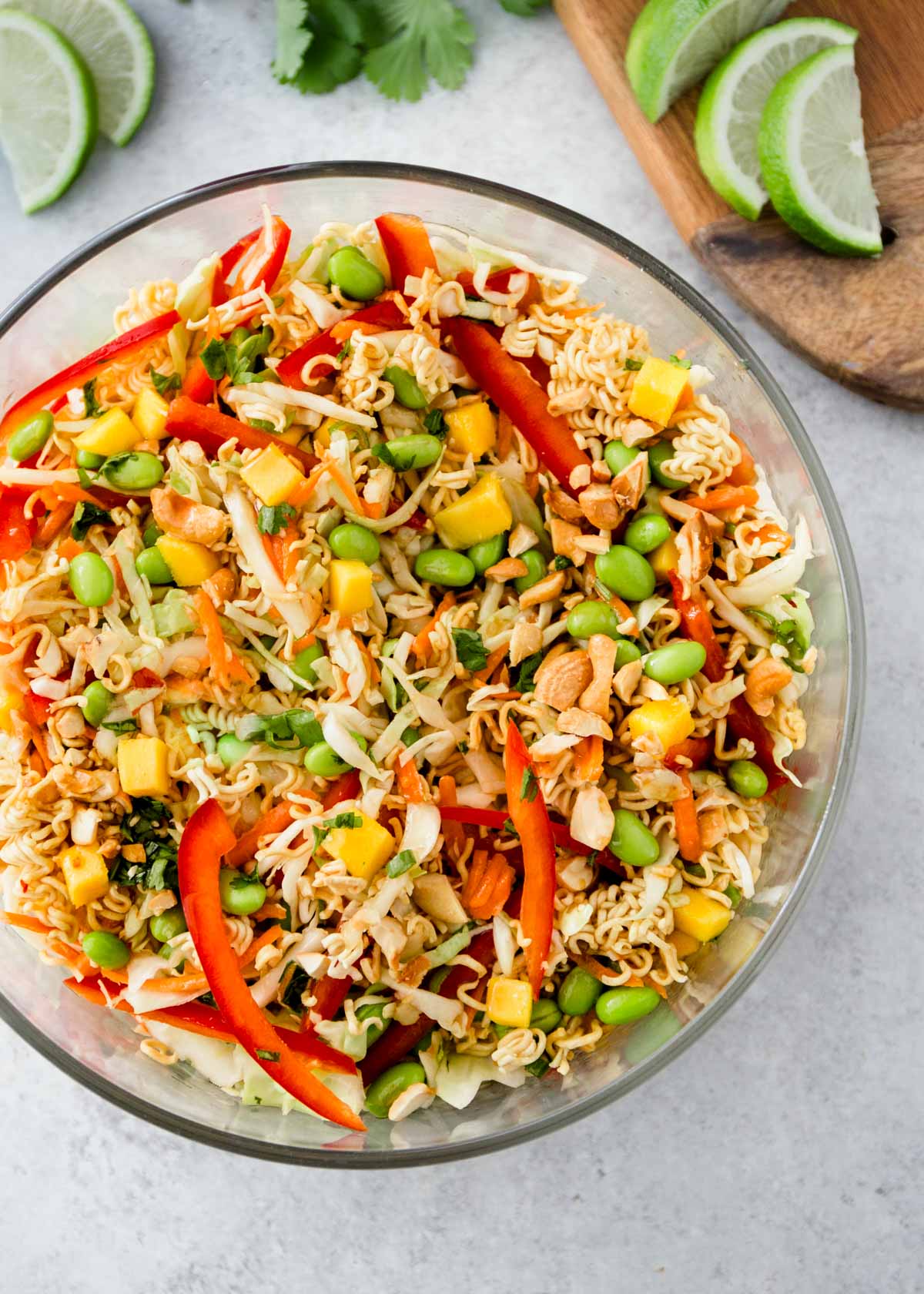 Full of bright colors, textures, and flavor, Ramen Noodle Salad is a Thai-inspired twist on the potluck favorite crunchy ramen noodle salad. Serve it at your next summer gathering, but be sure to grab some first – it will go fast!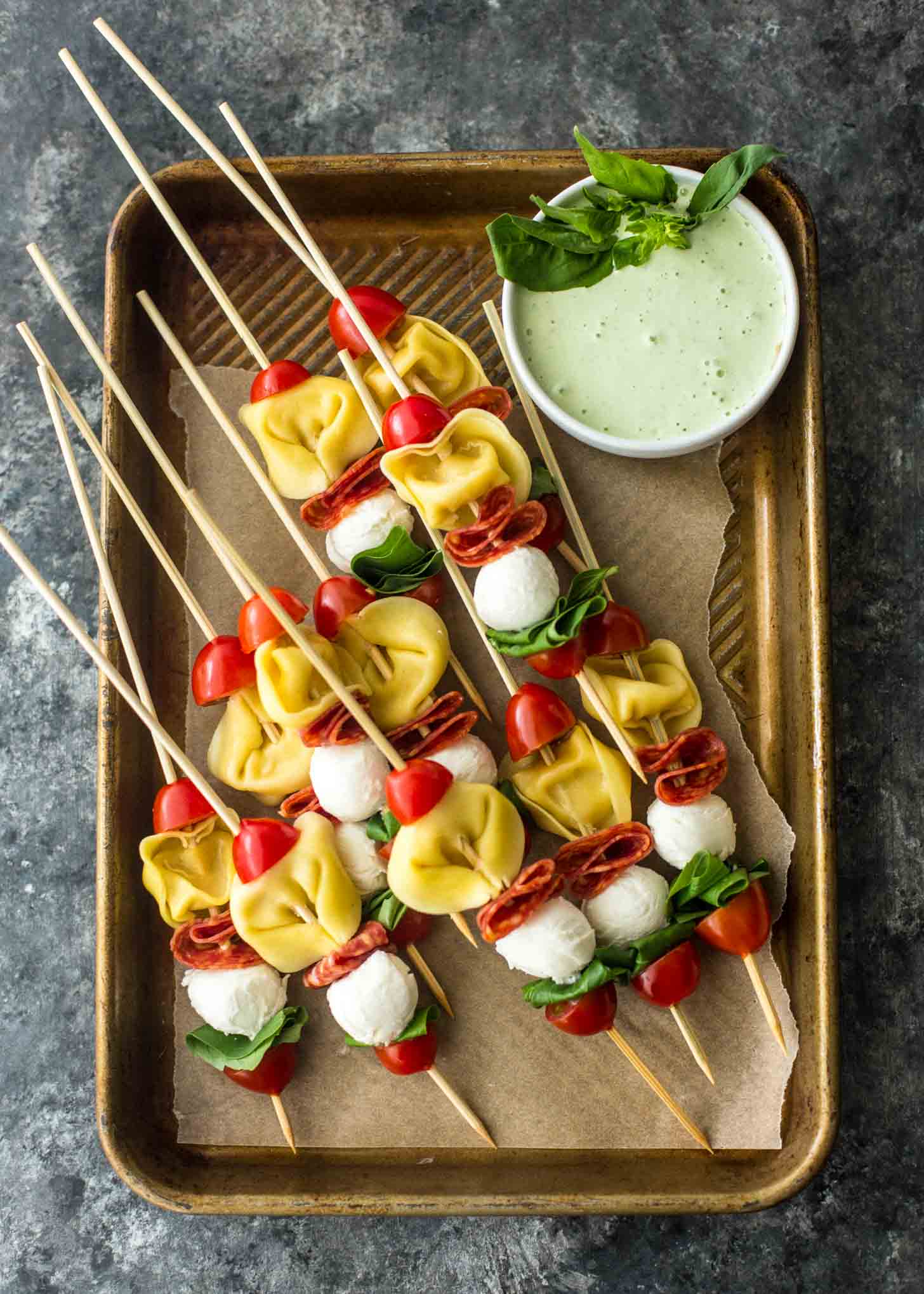 Everything you love about pasta salad comes together in these Pasta Salad Skewers that are a fun appetizer or side dish. These are easy to make ahead and great to serve to a crowd – no utensils necessary.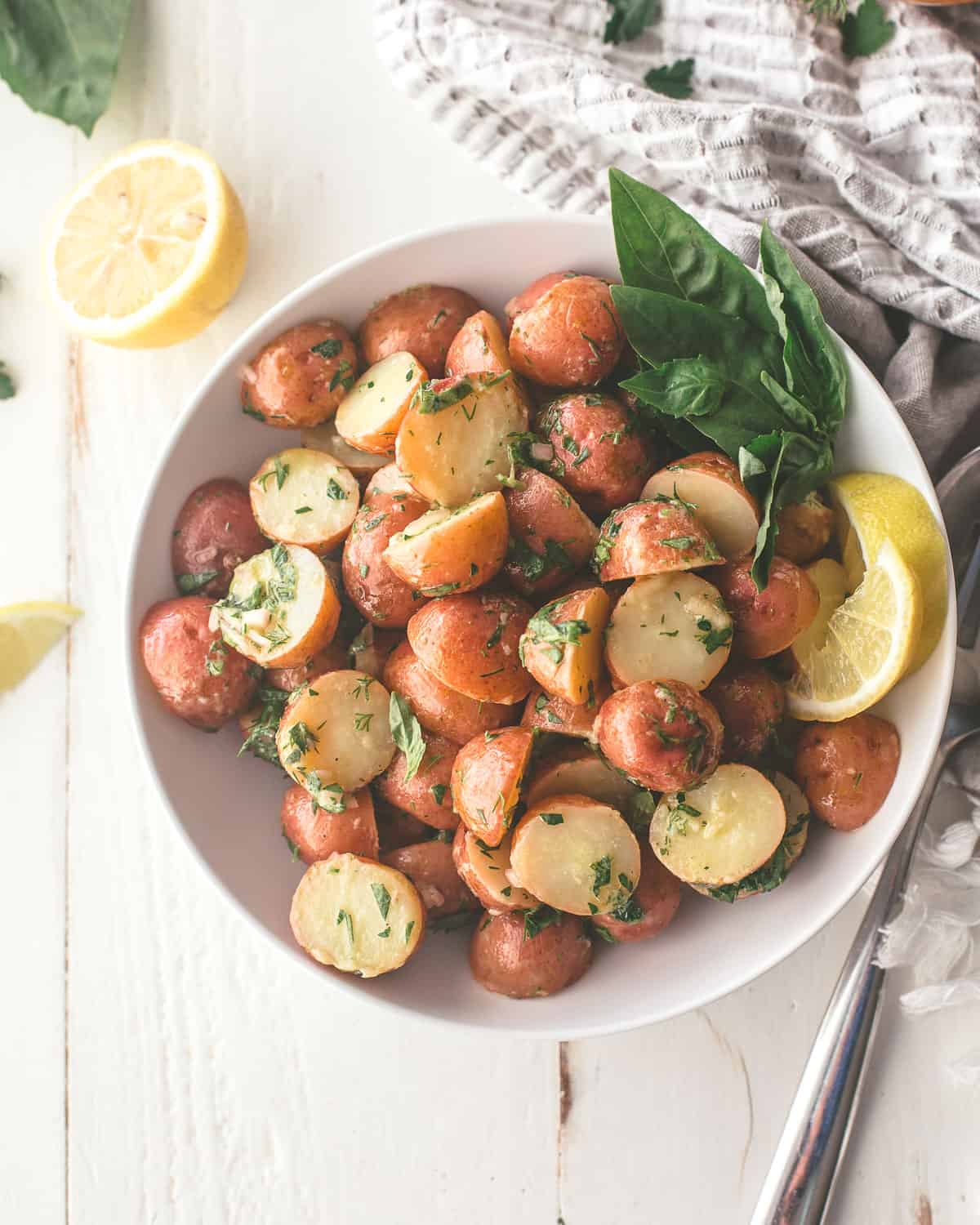 Bright and fresh, lemony potato salad with fresh herbs is a tangy twist on the classic. Apple cider vinegar, lemon juice, and Dijon mustard give the dressing just the right amount of kick.
Creamy and tangy coleslaw has a tart, fresh flavor with just enough mayo to give it a creamy texture.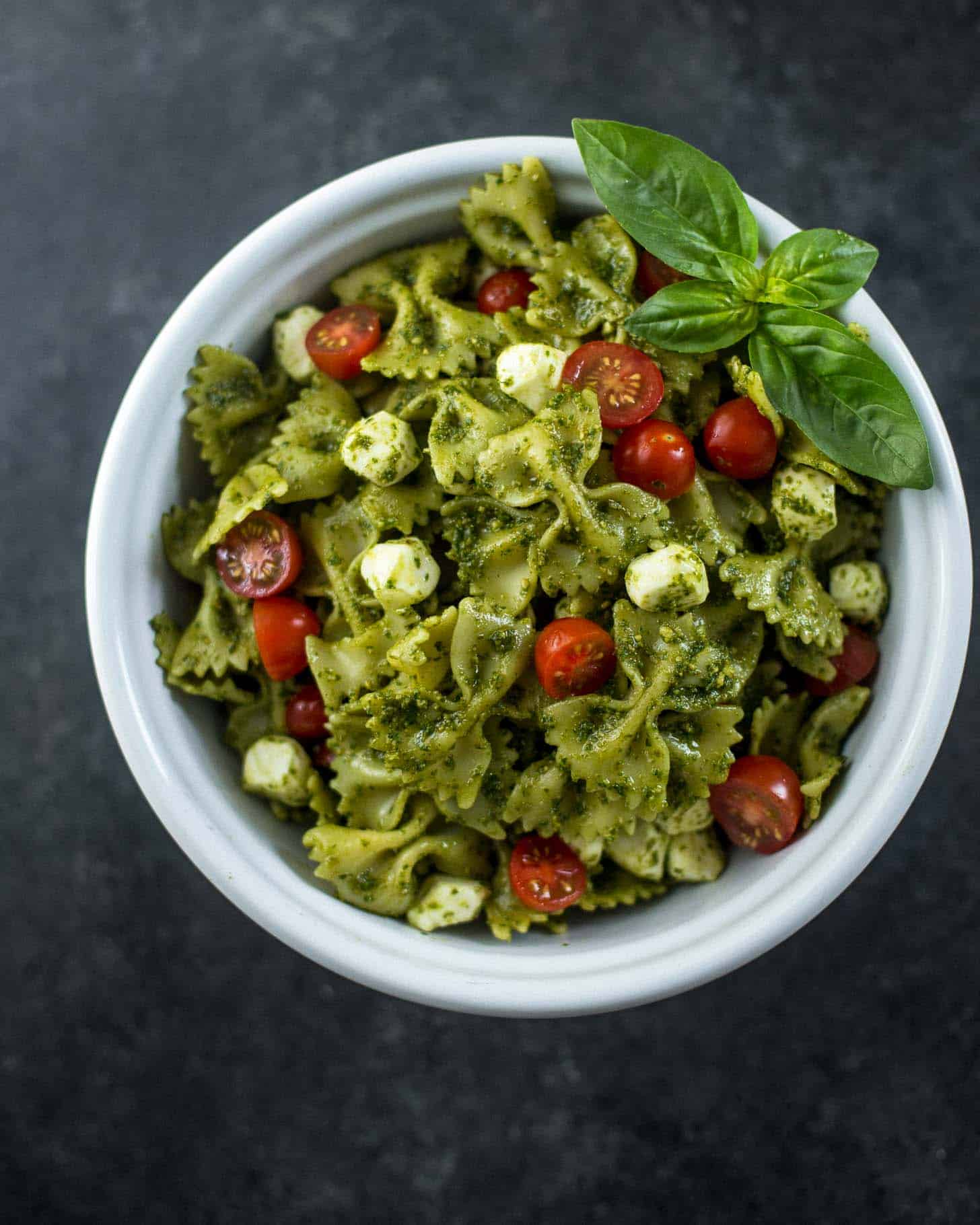 Pesto Pasta Salad is a quick pasta dish that tastes like summer in a bowl. Add bite-sized mozzarella pearls and fresh tomatoes and this pasta can be served warm or chilled, as a side dish or as its own light meal.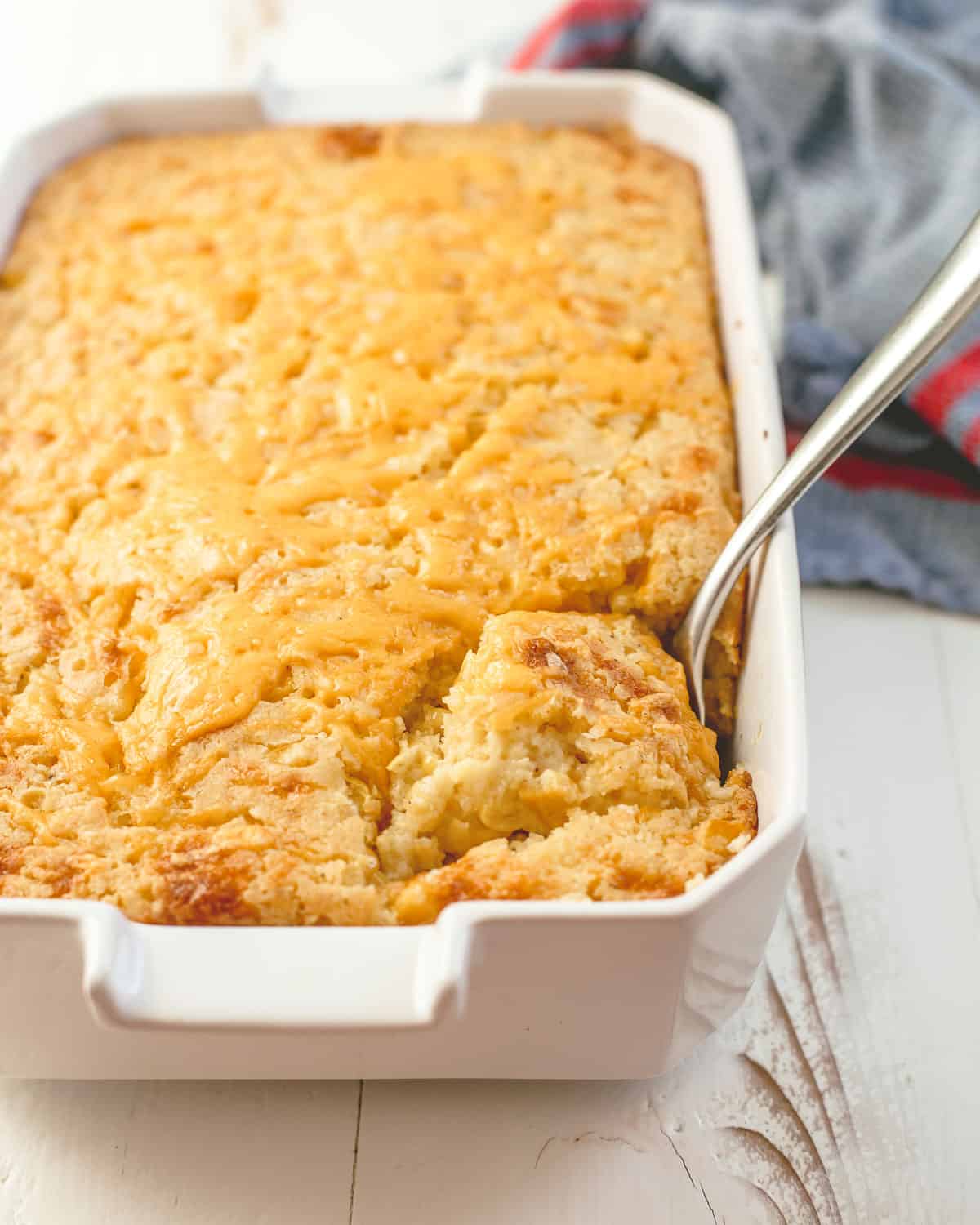 Creamy Corn Casserole feeds a crowd and is a side dish that goes with almost anything. It's like a creamy, spoonable cornbread. Serve it with BBQ in the summer and as a side dish to your holiday meal in the cooler months.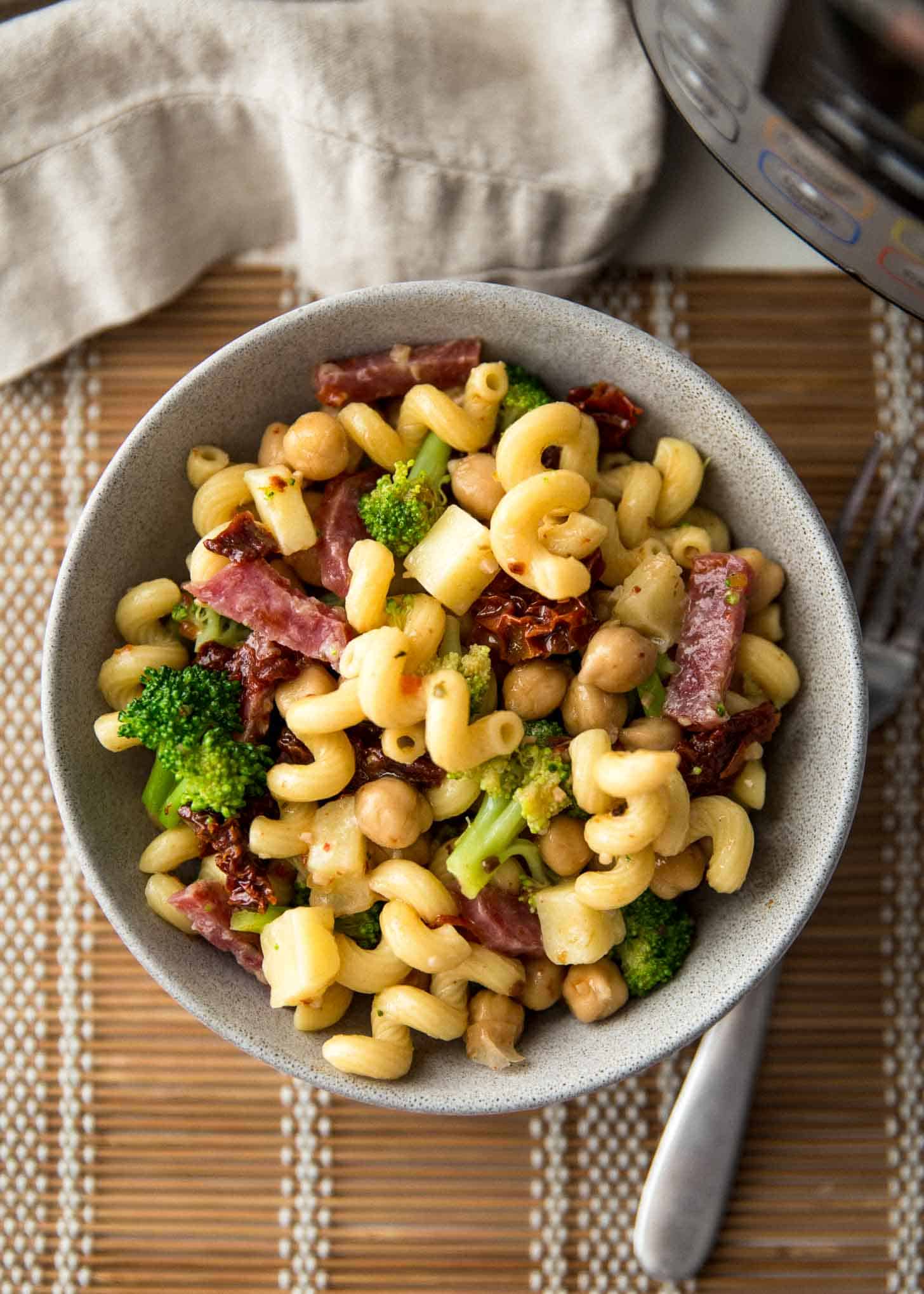 Pasta salad in the Instant Pot? Believe it! This Italian Pasta Salad is made with chickpeas and tender pasta in a tangy Italian vinaigrette. Served warm or at room temperature, this is an easy lunch, side dish, or potluck favorite.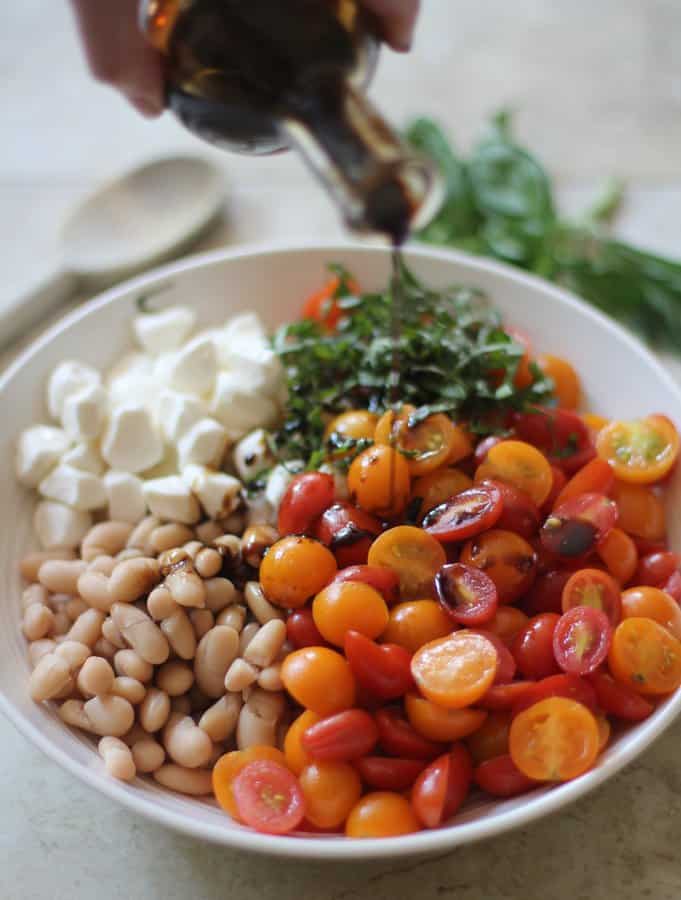 Caprese White Bean Salad takes classic caprese salad with mozzarella, tomatoes and basil and makes a light, healthy meal with the addition of white beans.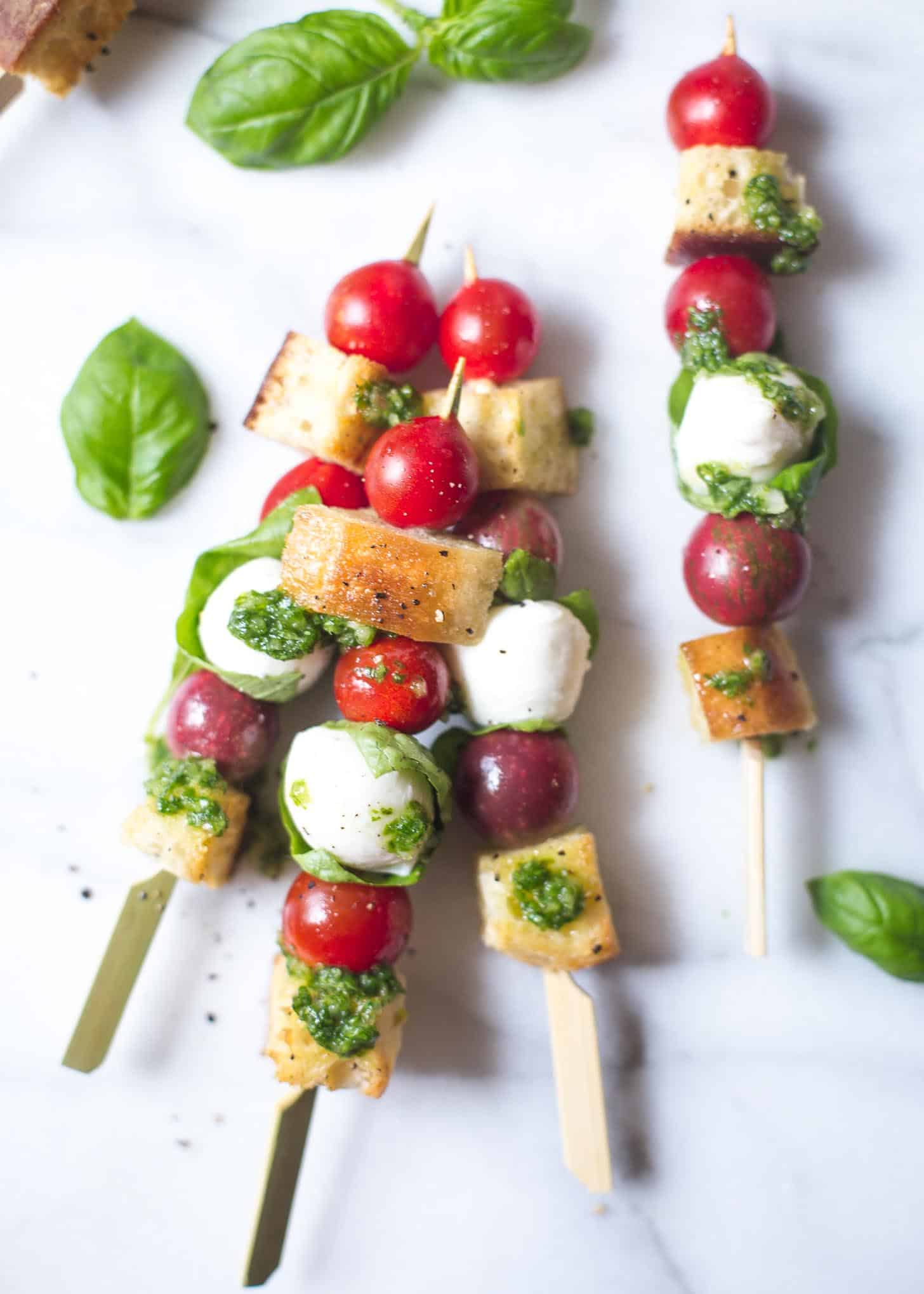 These sweet Panzanella Salad Skewers are practically begging to be brought along to your next picnic, potluck, Labor Day barbecue or baby shower. Golden toasted bread tossed in olive oil, sweet cherry tomatoes, creamy mozzarella and fresh basil all speared onto skewers for easy nibbling.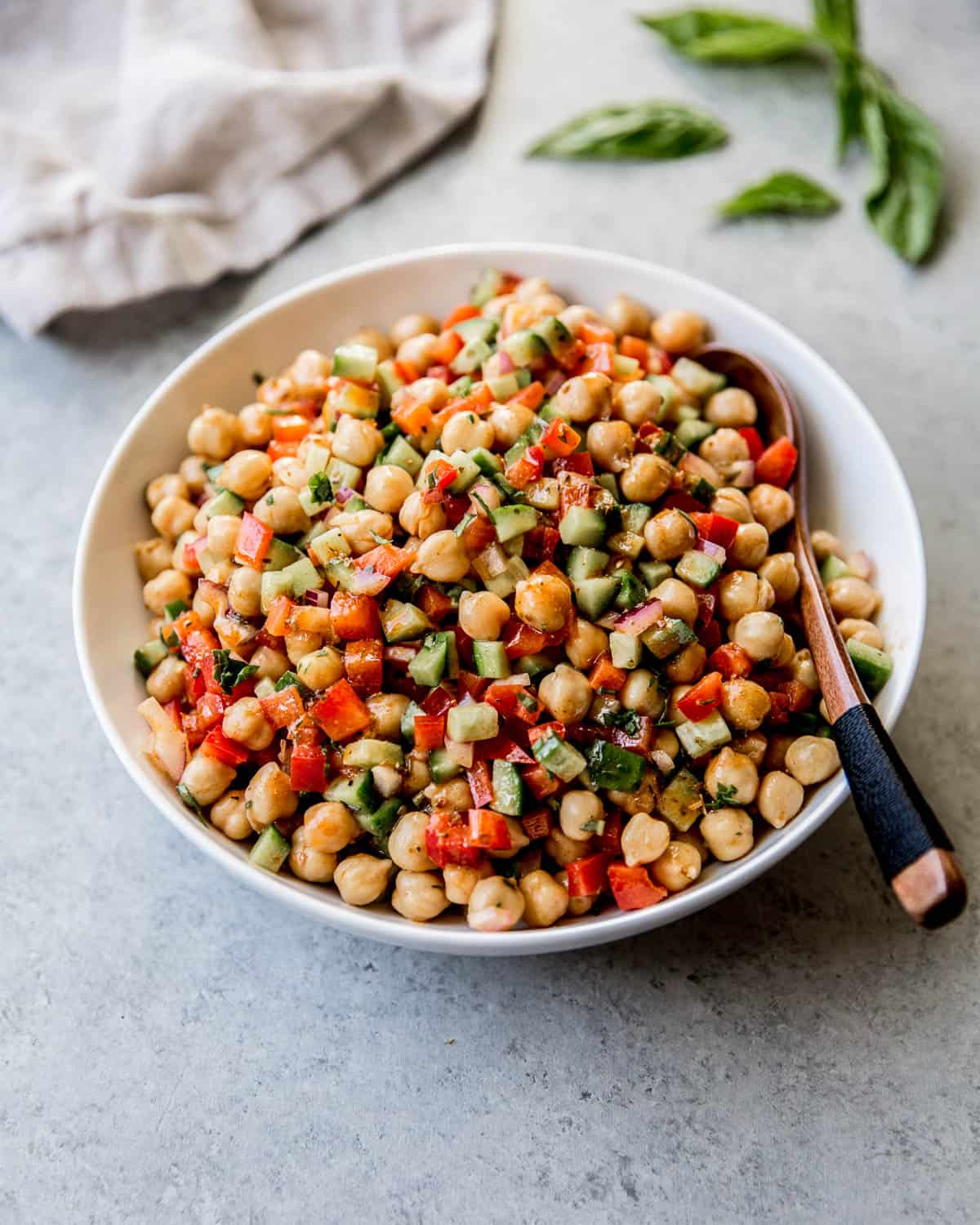 If you're looking for a side dish that can be made ahead and is great served at room temperature, marinated chickpeas are just the thing! Combined with colorful vegetables and a simple dressing, this dish is naturally vegetarian and gluten-free.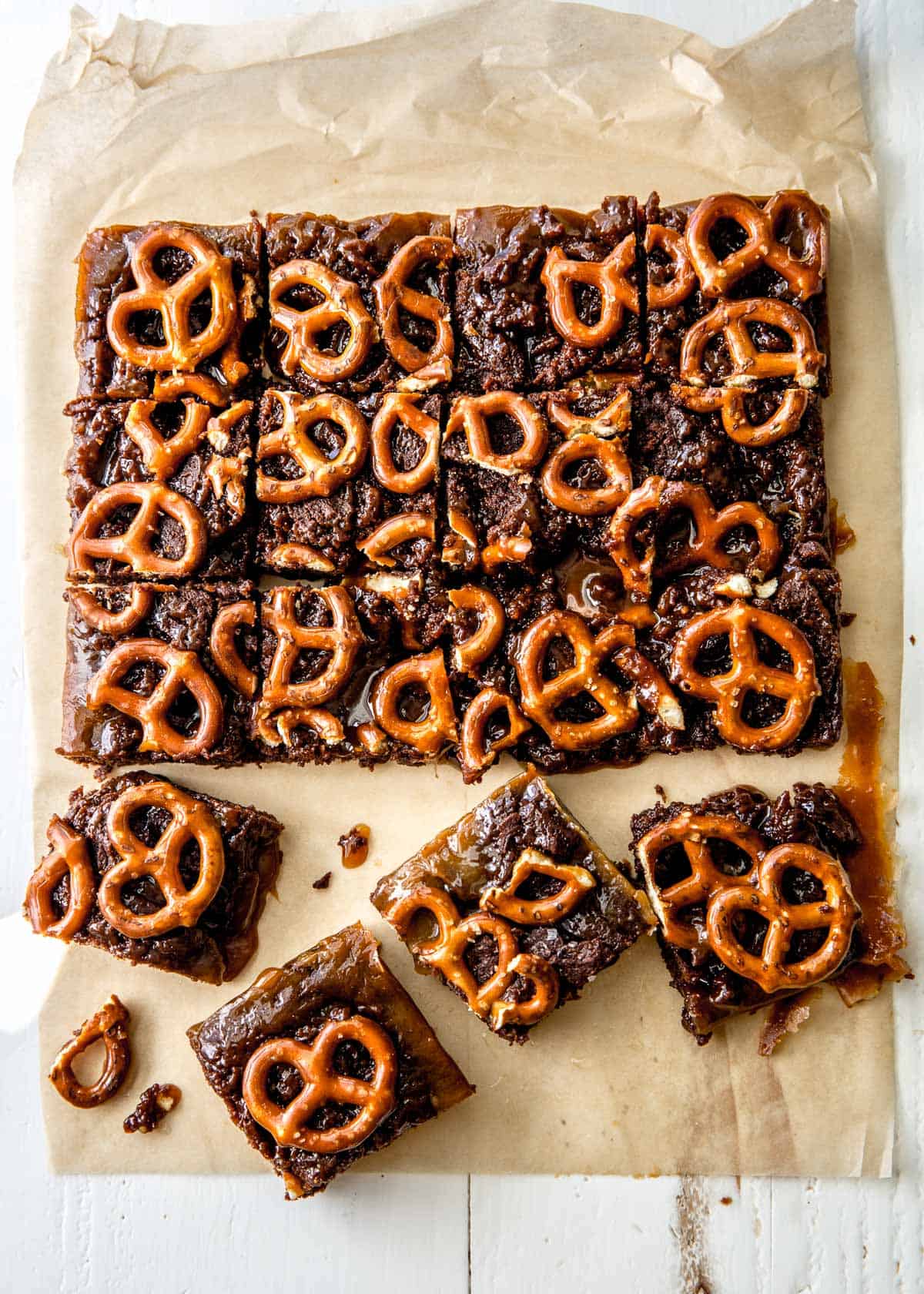 With salty crunch from pretzels and a ribbon of caramel, Salted Caramel Pretzel Brownies are rich, fudgy and quick to make. They bake in an 8×8 pan and make 9 larger or 16 bite-sized brownies.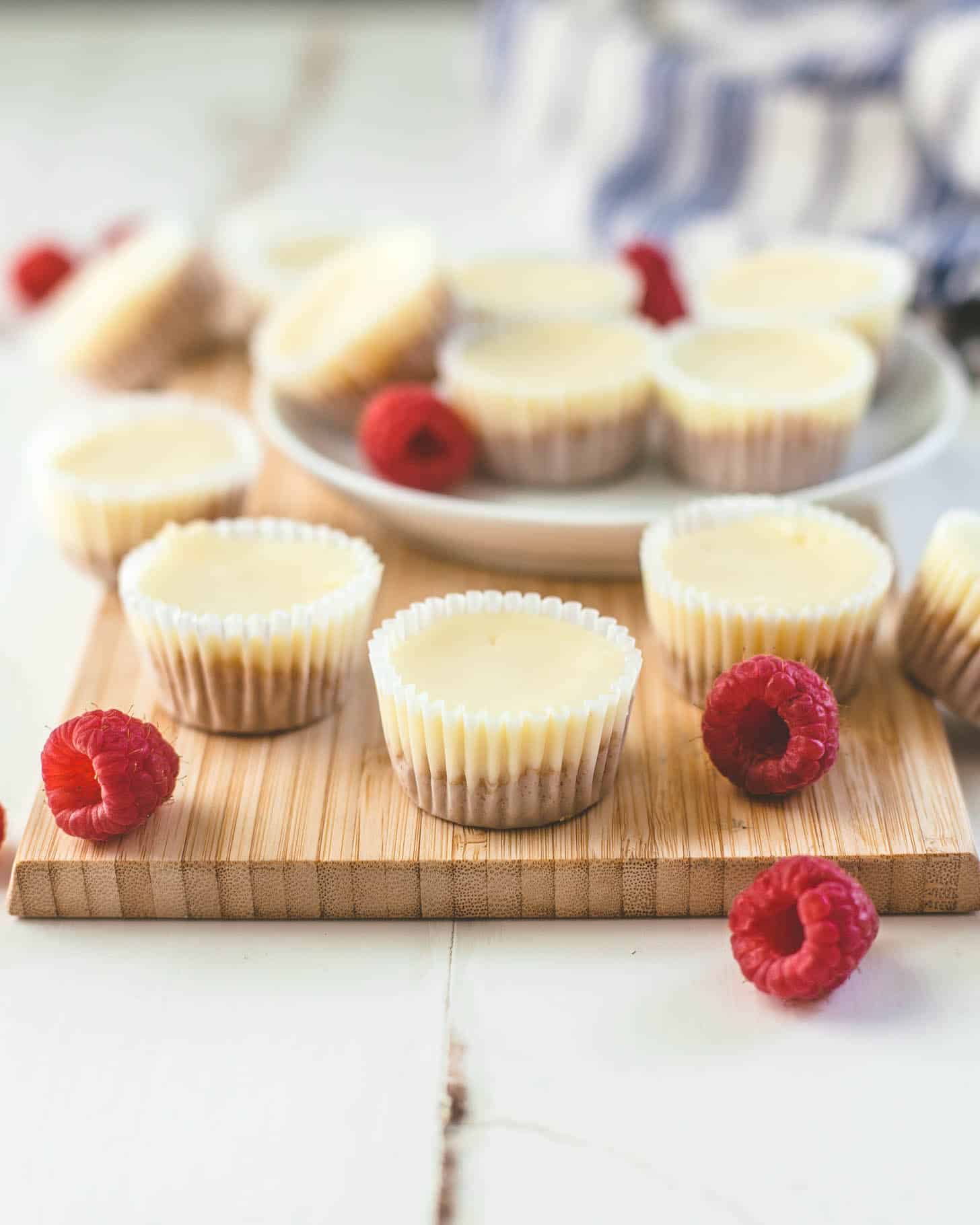 These simple mini cheesecakes are the perfect size to add to a dessert table or for a small sweet treat at the end of a meal. They have just seven ingredients and can be made ahead.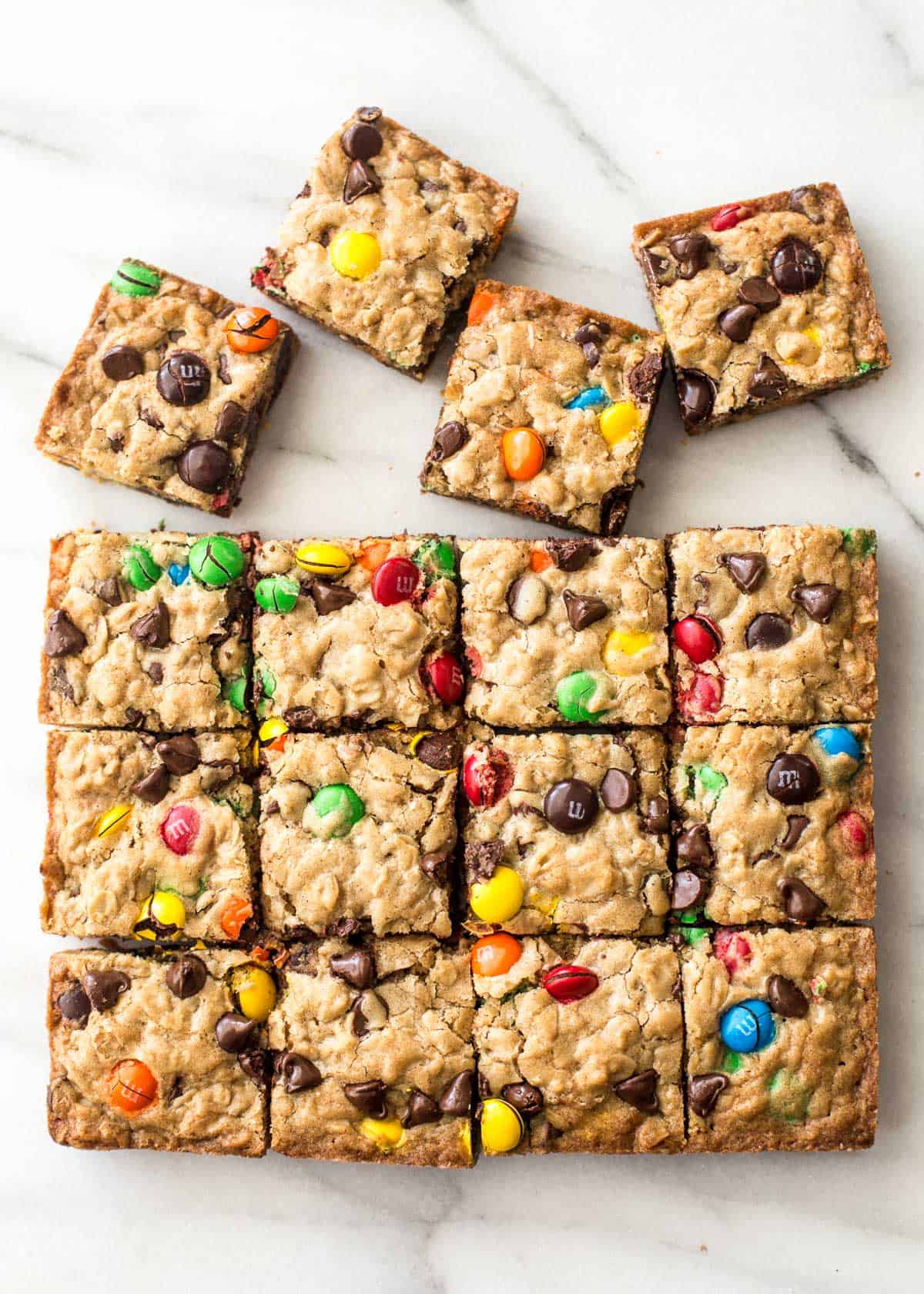 Chocolate Chip Oatmeal Cookie Bars are like a soft oatmeal cookie in bar form. These are baked in an 8×8 pan, use melted butter, and don't require a mixer – easy and fast!
Kitchen Sink Cookies are soft and chewy cookies packed with chocolate chips, pretzels, potato chips, and toffee (everything but the…). Make them as written, or swap in your favorite mix-ins.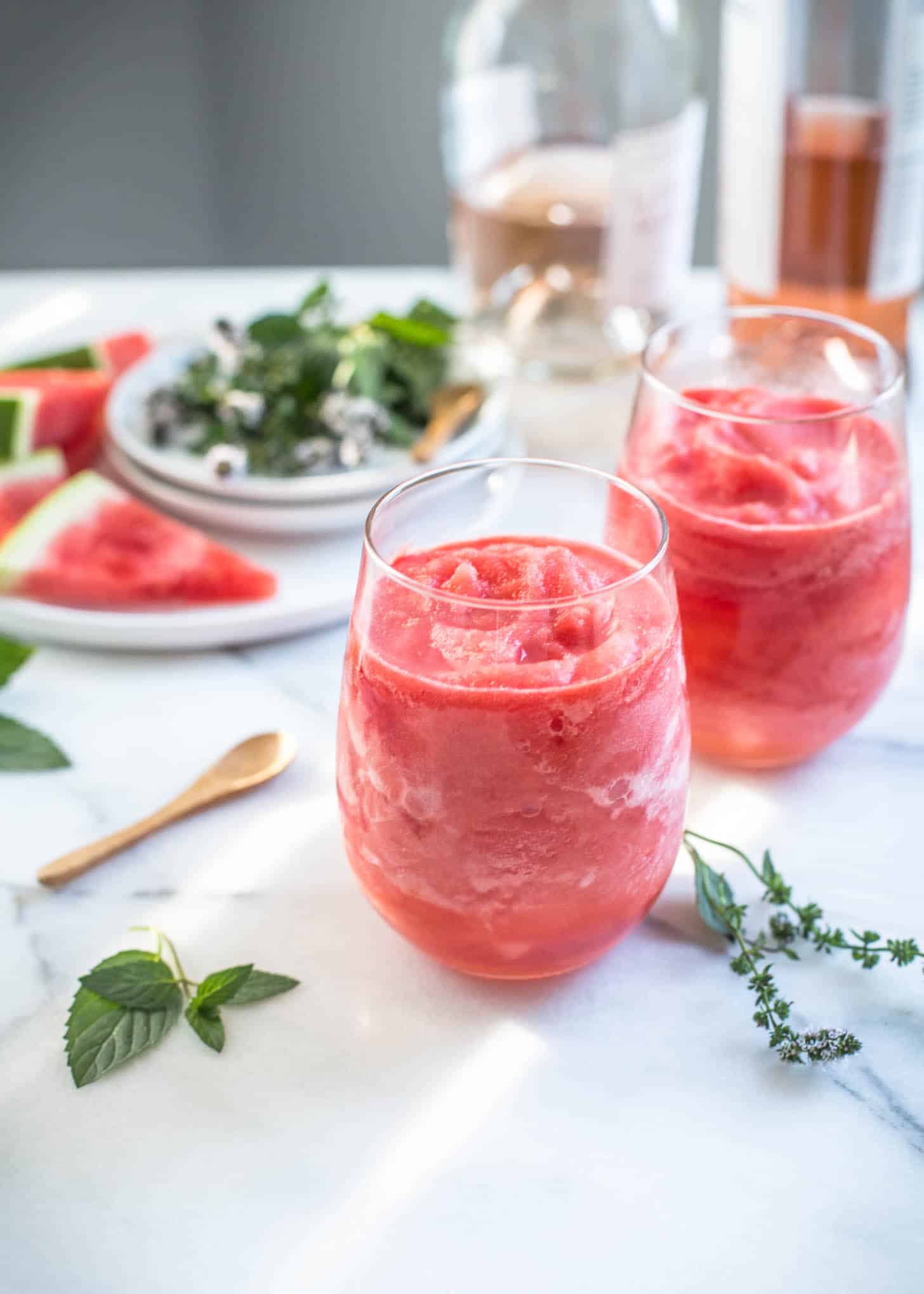 Frozen Watermelon + Frozen Rosé = Watermelon Frose.
It's the summer cocktail that's one part wine and one part watermelon slush.
Some of My Favorite Kitchen Tools
The post 15 Easy Recipes to Bring to a Potluck appeared first on Inquiring Chef.