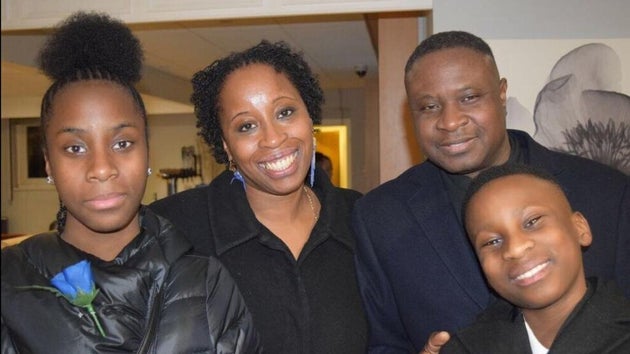 We're here to guide you through the coronavirus lockdown. Sign up to the Life newsletter for daily tips, advice, how-tos and escapism.
Germaine Douglas' son, Kairos, has decided he wants to become the UK prime minister when he grows up. One day during lockdown, the south London mum walked into the living room where her 12-year-old spends much of his time and asked why he had the TV on while studying. "I like to hear the news updates when I'm working," came his response. "I don't want to miss something important."
"I have never been able to get my children interested in the news or politics," Douglas tells HuffPost UK. "My child is now definitely more politically aware than before this, 100%."
In April, when the online tutoring service MyTutor asked 700 parents in the UK how they've been approaching homeschooling their children, 51% said they are using this period to teach them things they normally wouldn't at school. 
Since schools closed, the Douglas family has held weekly discussions of Black history and current affairs alongside their regular Bible studies – sessions that stemmed from the children searching for answers about why Black people are, in their own words, "treated badly and disliked so much", plus a desire to "be closer to God".
"Needing direction and the forgiveness of people's actions, guidance and direction of the Bible has helped and started a passion for more knowledge which is making them more confident," Douglas explains – adding that her daughter, 15, now has ambitions to be a TV presenter. "My husband Donald works full-time in transport but gets involved between shifts too."
The 45-year-old care manager, who also presents a Sunday gospel radio show, gave her teenager, Myra, the responsibility of convening the family sessions. 
"I wanted to give her an opportunity to show leadership and now, every week, she pulls us together and tells us to look into the Bible and find something we've read and want to talk about. Only, she came back with a big book full of notes," she says with a laugh. "She's naturally very inquisitive and likes asking questions but she hasn't been able to do that in school."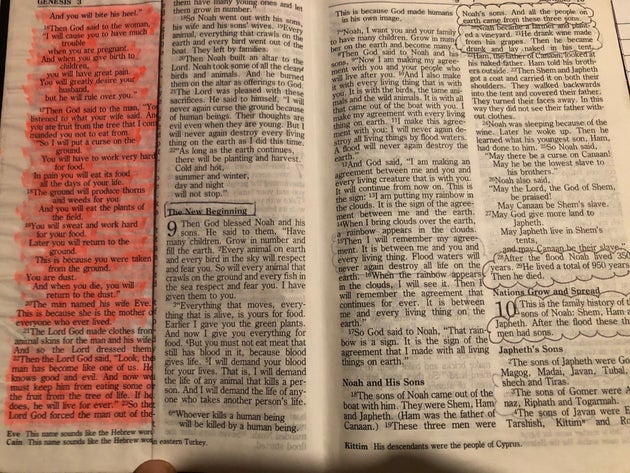 "All of a sudden, she has a chance to think, put her feet on the ground and evaluate what's going on around her. For me, this seems to have brought out new study skills that she didn't have before; where she's interested in something and she's on the quest to find out new information," says Douglas.
Similarly, she put her sportier son in charge of family PE sessions. Initially, he was unsure of his capacity to lead, but rose to the challenge, says his mum.
The family now go outside for regular walks, running and stretching, with her daughter pitching in to lead athletic activities – her forte. "In addition to incorporating fitness into their daily routine, this was about making them realise that you don't need to have an adult to tell you what to do. You actually have that information but you need to find a way of relying on that." 
The family have experienced a string of bereavements over the past six years, which was particularly hard for Douglas's daughter during her final year of secondary school.
"This has been a time of healing for my daughter," she says. "But now she's been able to do her own work without any pressure, at home, in her own space, a safe environment, she's around people who love her – not like a school environment – so it made a difference in her."
Douglas say her kids particularly miss the Jamaican food their late grandmother would prepare for them, such as her tasty saltfish fritters, and have learned the family recipes during lockdown. The children now know how to season food, cook curry goat, prepare chicken soup and oats porridge, among other things.
As for the treats they're accustomed to getting from their favourite eateries – still closed during lockdown – Douglas is teaching them how to recreate those recipes at home, even the bagels from south London's legendary Bagel King.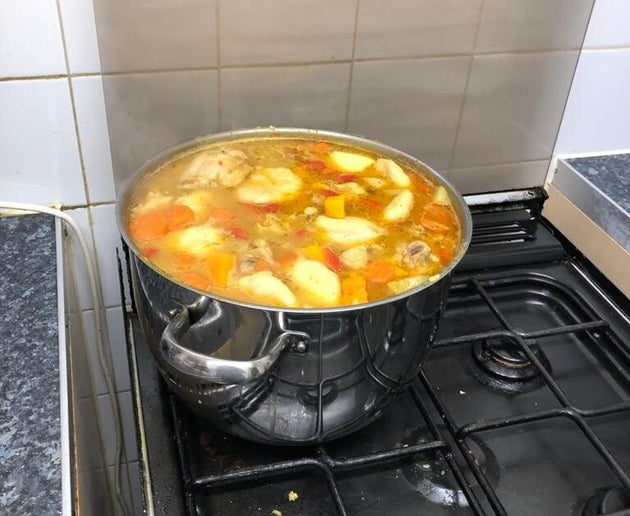 "We buy the ingredients and they make things themselves," says Douglas. "This even reminded me of the skills I had and, through being busy, I fell behind on nurturing them to do the same things I learned to."
In fact, homeschooling has been a time for evaluation all around. "I have two different children with different routines and schedules, while I'm having to cook and work from home myself. It's made me reflect on my abilities," she says.
"Maybe, before, I was relying on others to do things for my children that I should have been doing anyway – or them doing for themselves.
I didn't believe I had the patience, the knowledge to homeschool. It's been an education for me too.

Germaine Douglas
"For me, this time has been so eye-opening. I never believed when I was younger that I could homeschool. I didn't believe I had the patience, the knowledge. It's been an education for me too. It's been amazing to see."
Her daughter's GCSE curriculum has come to an end and while she awaits predicted grades in lieu of this year's cancelled exams, she is undertaking lunch duties for the family during the week while her son covers the weekend. Sixth-form college starts in a few months, but Douglas has thought about homeschooling her son on an ongoing basis due to the benefits he has enjoyed.
The UK government's plans to reopen schools in England from June 1 for pupils in Year 1, Year 6 and reception has been the subject of intense debate, due to the safety concerns of parents and teachers. Douglas is equally concerned about how her children will fare in a mainstream education system with racial inequalities at its core. 
"I worry about my children as Black kids. I used to think you make your way, you study hard and get on with it. But the battles I've had throughout their schooling... We've faced discrimination and racism," she tells HuffPost UK.
"My children have been happy for the peace that this lockdown has brought them – it was a time for grounding. It brings tears to my eyes."
Douglas thinks parents may see the benefits of homeschooling their children for some time into the future – far beyond when schools re-open. "A lot of children finish school with GCSES and are educationally okay, but are they ready for life? With the lockdown I have been teaching mine life – practical skills!"
As a secondary school teacher, Anjum Parceeboos has been juggling working from home with homeschooling her own children, a 12-year-old daughter and 14-year-old son. Like scores of parents across the UK, this has meant creating a home routine that enables her children to learn effectively, though in her case, while also teaching English to her regular class of teenage boys. 
Like Douglas, she describes the homeschooling experience as eye-opening.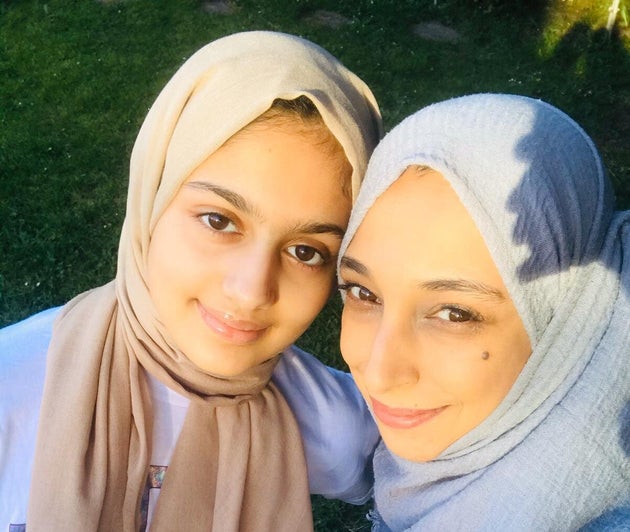 "I've never done homeschooling before but I am a teacher so this is an eye-opener for me," Parceeboos tells HuffPost UK. "We've had the additional restriction of not being able to go out – you can't go to a museum or take them to a park. That in itself has been difficult. Even if you're planning a curriculum or what you want to do with them, you're limited in what you can do."
Spending more of their life at home has led to additional housework. But where Parceebos normally arranges for a cleaner to visit their home once a week, the lockdown means that's no longer an option in the interests of safety.
So, along with her husband and children, she says they've had to "organise themselves". She explained to her children that it's their family's collective responsibility to ensure chores are taken care of in between school work.
"We're all in all the time, eating and making a lot of mess!" says Parceeboos. 
"I've explained to them that we all live here and we want to be able to stay on top of things in terms of domestic chores. If that means they take turns to do things then so be it – but that has to be built in as part of their day as well."
I hear about children who go to university and don't know how to change a lightbulb or load the dishwasher – they're important skills to share with young people.

Anjum Parceeboos
Ad-hoc duties include loading and unloading the dishwasher, hoovering and wiping surfaces, gardening, mowing the lawn, trimming hedges and general household maintenance. "It's teaching them the skills of cohabiting for later on, as they get older," says Parceeboos.
"There's no designated role – I cook, my husband cooks and they see that. It's interchangeable, there's no fixed role, regardless of whether you're a girl or a boy, you can pull your weight and do whatever it is that's required to function – because that's what we're all doing isn't it? We're functioning."
What's been the reaction? "There's a bit of moaning, but it's normal," she smiles. "I had a conversation with my son a couple of days where he said, 'Yeah, but you're the mum! It's your job,' and I said, 'What does that mean, exactly? Let me correct you right now. That's not how this works.' I've also joked with my son, saying, 'Your maid hasn't arrived yet. Is she coming soon? She's quite late, I am waiting for her to arrive!' There's a bit of banter and fun that we poke, but it's getting the message across, really."
Parceeboos says she's been intentional about instilling these lessons in her kids. "I do hear about children who go to university and don't know how to change a lightbulb or load the dishwasher. It sounds quite boring and functional but they're important skills to have and share with young people." 
Other families have been opting for this mixture of life skills and subjects overlooked in the mainstream curriculum for their home timetables. Lucy Martindale, a community worker from south London, has been teaching her three children – aged two, 11 and 13 – the importance of looking after their mental health as she does not think this is highlighted enough in school.
I think it's my responsibility as a Black woman to educate my Black children on things that will impact them later in life.

Lucy Martindale
The family has also looked into human rights, police brutality and the London Riots. "I think it's my responsibility as a Black woman to educate my Black children on things that will impact them later in life, so that's a positive to come from homeschooling," she tells HuffPost UK. "They have reacted positively and much prefer these lessons than the ones in school such as English and Maths."
But Martindale does worry for parents who aren't academic and how they are faring at this time. "My fear is for those of us who didn't have an education, how are you meant to keep up with homeschooling when you don't know any better yourself? This has had a big impact on many marginalised communities; I have had to study as an adult, as I missed out on that as a child, due to trauma."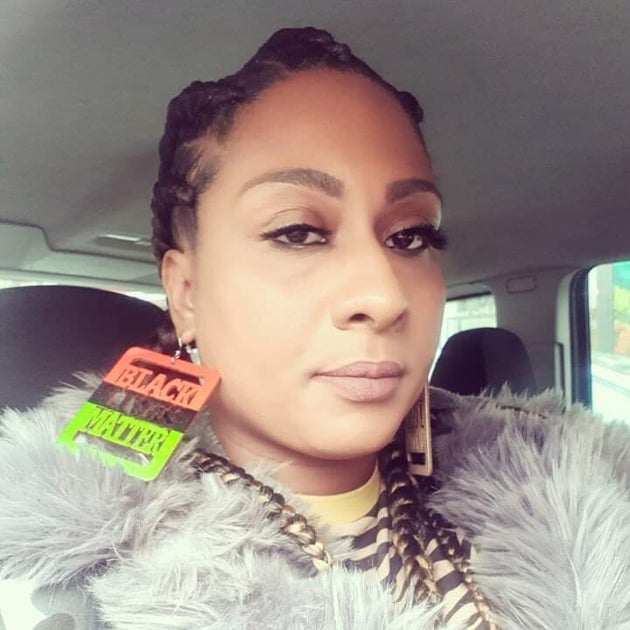 For journalist Sinai Fleary, 36, Black history has been a central to homeschooling because of the way it is taught – or not taught in the curriculum. "We decided to do this because schools don't cover enough of the topic or the focus is just on the slave trade and there is so much more to Black history than that," says the editor of Jus Jah Magazine and mum of three. 
So far, they've already covered the Benin Kingdom, the Caribbean, ancient Egypt, the US Civil Rights Movement, Stephen Lawrence Day and the Rastafari movement. Currently, the family are learning where all the countries are on the African continent and for Fleary, it has been a positive experience.
"I enjoyed homeschooling my children," she says. "It has given me the chance to really see how they approach learning. I have stuck to a routine that fits around the entire family. We have done spelling tests, comprehension exercises, maths, geography, history, music and their dad has been a great temporary PE teacher!" 
Chores have long been part of her children's routine, but like Parceeboos, Fleary has treated the lockdown as an opportunity to show them things she didn't get around to before, such as how to sort laundry and load the washing machine. They have also been helping in the kitchen at dinner times, as well as  tending to the garden and her son has even tried his hand at a bit of DIY.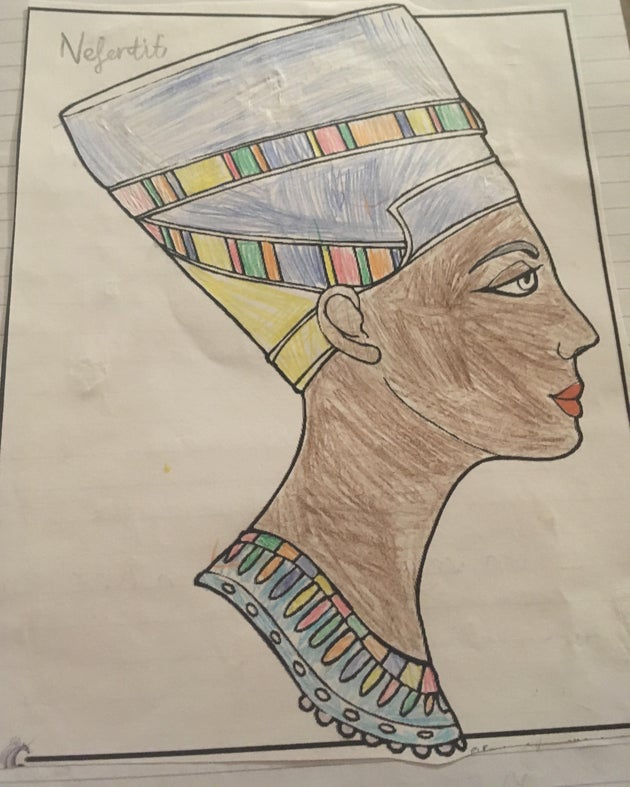 "These are things they will need for the rest of their lives. Learning to cook, for example, it's a life skill. It's important for them to understand how to prepare healthy meals. They are really enjoying seeing how quickly plants change and develop overnight in our garden," says Fleary with pride, who adds that it's been great to watch her son bonding with his dad while making stuff together.
She has also spent time discussing the news and money management with her children and is heartened by their willingness to participate, whatever the day's timetable. "They ask first thing in the morning, 'What are we learning today?' which shows they want to learn. They have said to me that I am a great teacher, which definitely makes all the planning of activities worth it," she says. 
"Homeschooling is about the academic stuff, but we are balancing it with life-skills they will also need," Fleary adds. "I think because they see us making the effort and getting stuck in, they want to bring that same level of commitment." 
And it's a virtuous cycle: seeing improvements in their approach to education has felt rewarding as a parent. "At the end of the day, they are our children and their education and learning is our responsibility whether the schools are open or not. Parents are the first teachers of their children. We teach them how to walk and their first words so we shouldn't be afraid to teach them now."