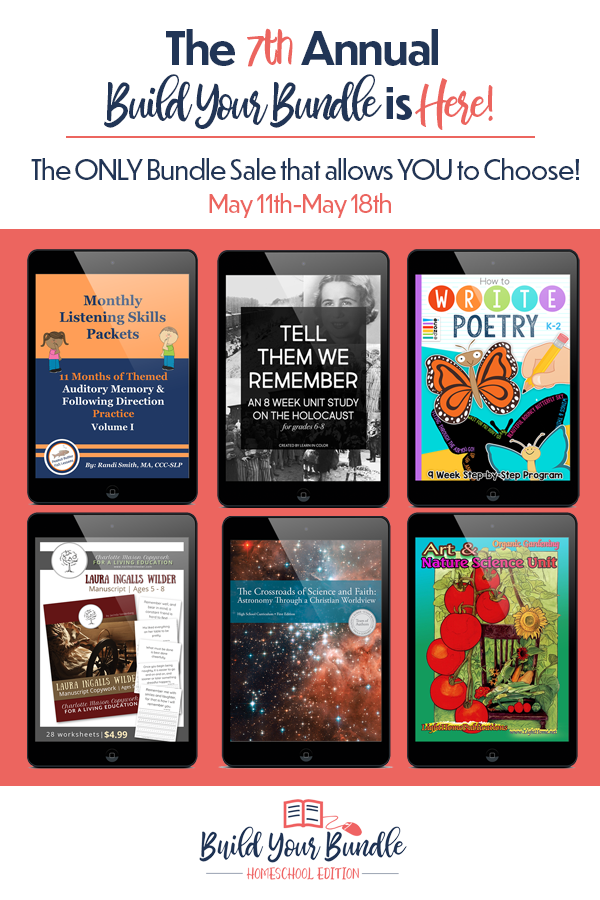 With many families in the midst of planning and buying homeschool curriculum for the upcoming school year, it's helpful to see the ways in which money (and time) can be saved!
From now until May 18, 2020, the Build Your Bundle sale offers amazing savings along with well-known curriculum. It is packed full of resources for both your home and your school – a little something for everyone. 
There are SO many things in the Build Your Bundle sale that I am excited to share with you! Several of the products are ones that we have used in years past (or highly recommend), including A Journey Through Learning, BiblioPlan, See the Light Art, 1+1+1=1, The Crafty Classroom, and our own Pattern Block Bundle. I'm planning on taking advantage of several of the items myself and will be sharing my choices with you soon. 
Bundle sales can often seem overwhelming – I know! The first year of this sale, I felt completely backwards. There is so much to dig through but so many gems to find!
1. Create an Account 
Create an account and make sure you are logged in before you start shopping. That way if you leave the site and it times out, all your browsing and shopping is saved. 
Ask me how I know this is important. :)
Now – take a deep breath and have fun looking. Really – there is a LOT, and it is easy to get overwhelmed because of the bundle varieties. 
2. Look at the Pre-assembled Bundles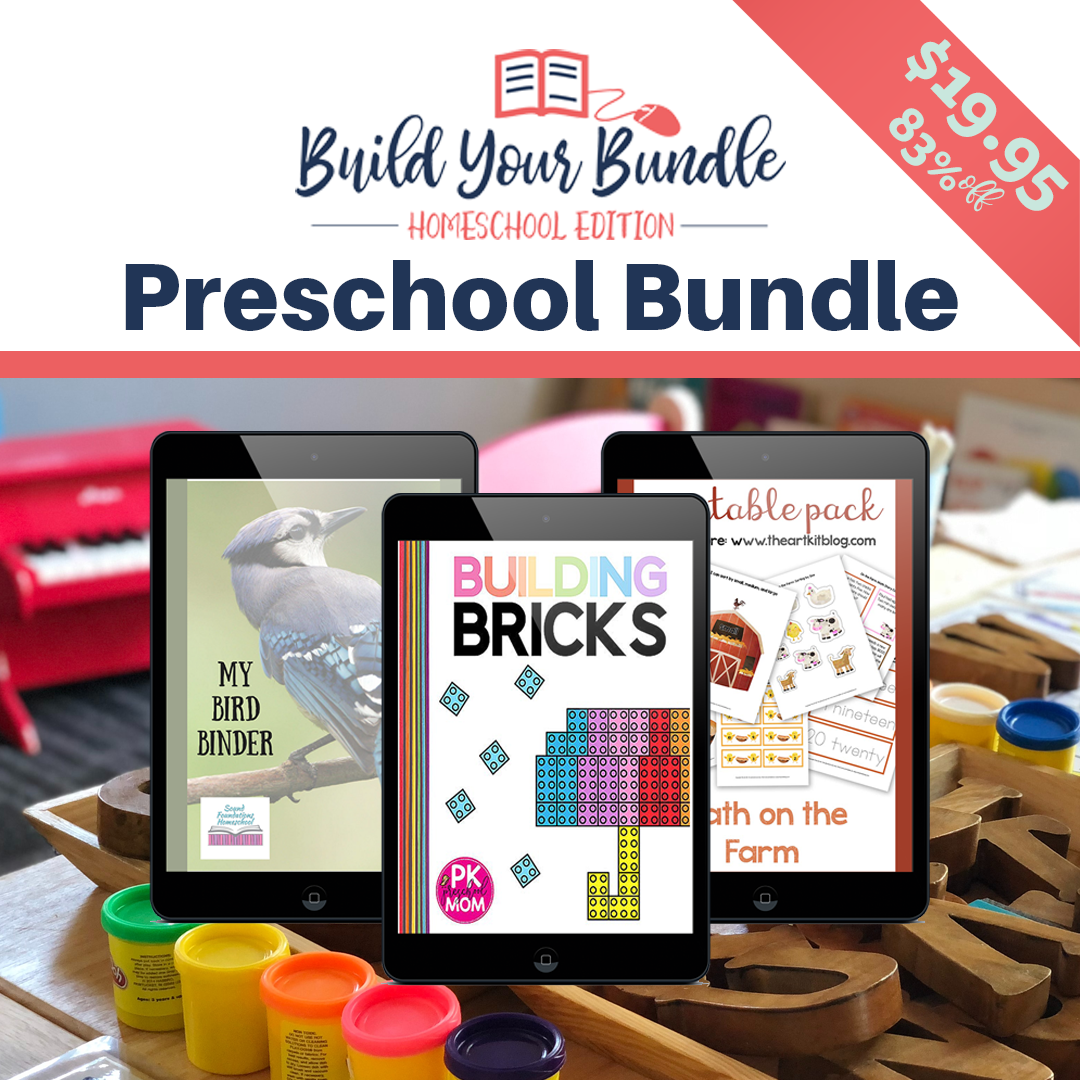 The Build Your Bundle Sale gives you some great choices – 14 pre-assembled bundles based on the ages/grades of your child or the option of putting your own bundles together. And all with some AMAZING savings. From preschool through high school to planning for school or home, there are a wide variety of bundles you will love. 
Even better, you can create your own bundle. The more you add, the more you save!
Psst – here's a list of the best-selling bundles: 

3. Consider the Build Your Bundle Option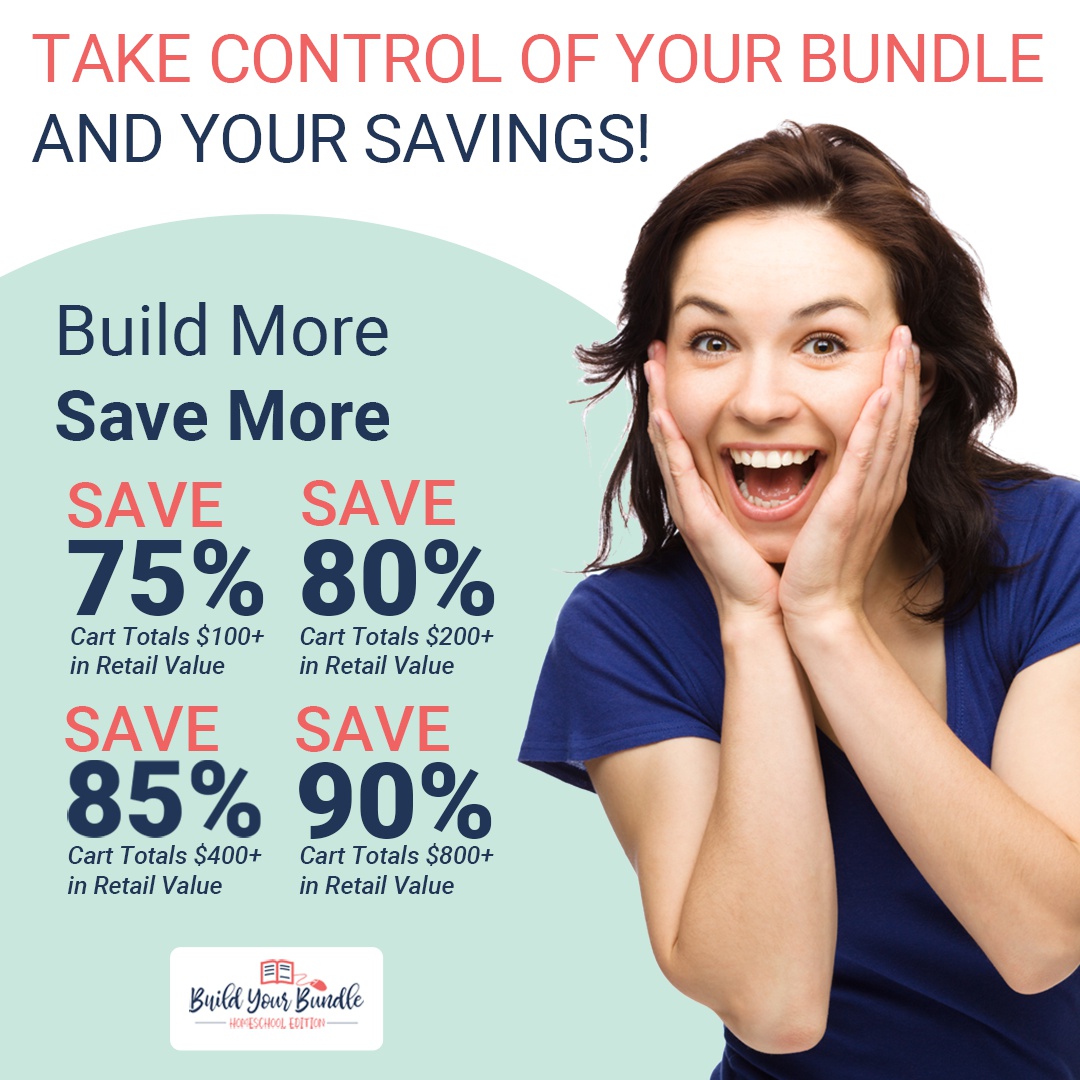 If you don't like the bundled option, YOU CAN CREATE YOUR VERY OWN!! Choose as many products as you'd like, and the more you purchase, the more you save! 
ALL products are eligible for the BYO bundle, which means

you can add anything you want to your BYO bundle.

The retail value of the bundle must reach a minimum of $100 to qualify for the discount but there are no product limitations as to how many need to be present in your chosen bundle

(e.g. in the past, typically 5 or 10 individual items)

.

The price of the BYO bundle will depend on the total retail value of the products in each customers BYO bundle. The higher the total retail value, the greater the savings. Plus, if you have a coupon code, you can apply that for additional savings!

The savings and check-out price will be determined by the following graduated discount structure (note: no coupon code is needed, the savings is automatically applied at checkout for customer ease).
Don't Forget the Bundle of Bonuses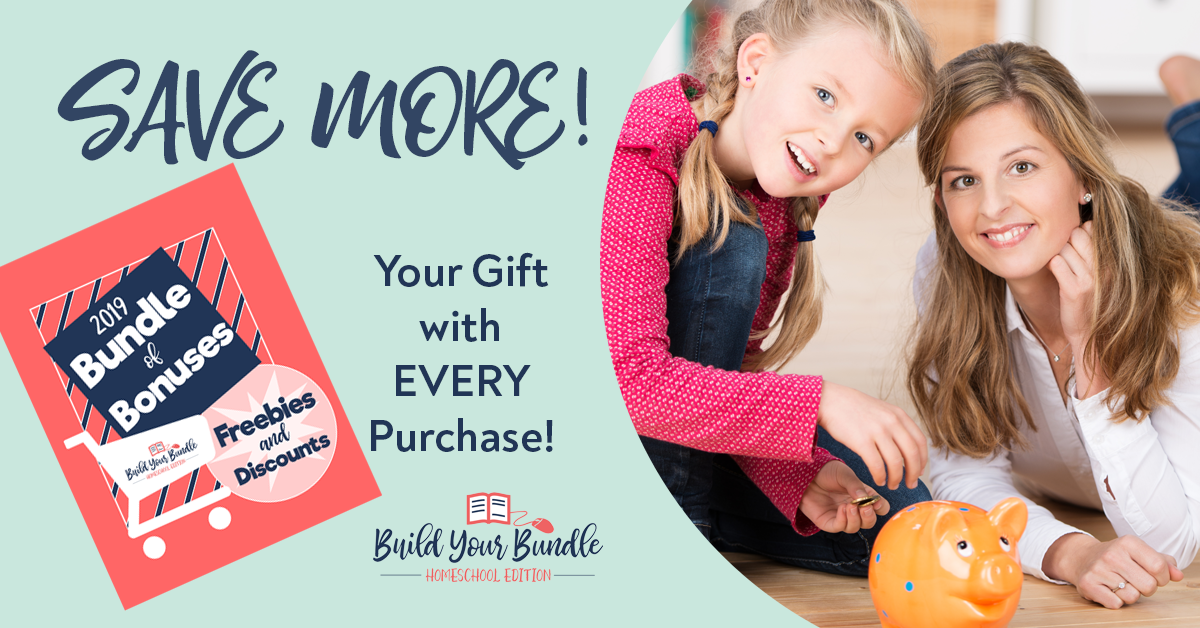 Last thing – and then I promise, I'm done! Every customer receives a big ol' bundle of bonuses – so many great coupon codes and freebies are included (you'll love it!). 
That's it! Time to start shopping and saving! 

DON'T FORGET
May 18th at 11:59 PM CST!


This post may contain affiliate or advertiser links. Read my full disclosure policy here.


Access the subscriber only page at any time HERE. Password to open the page is freecards.