Traveling is the best way to learn about other places. Pane trips, boat adventures, train rides, road trips and long walks can all take us to exciting locations. 

​In the amazing world God made, there is so much to explore and discover! I love studying geography! I wish I could pack up my own children and the kids at our homeschool co-op, get on a plane, and travel around the world to learn everything there is to learn.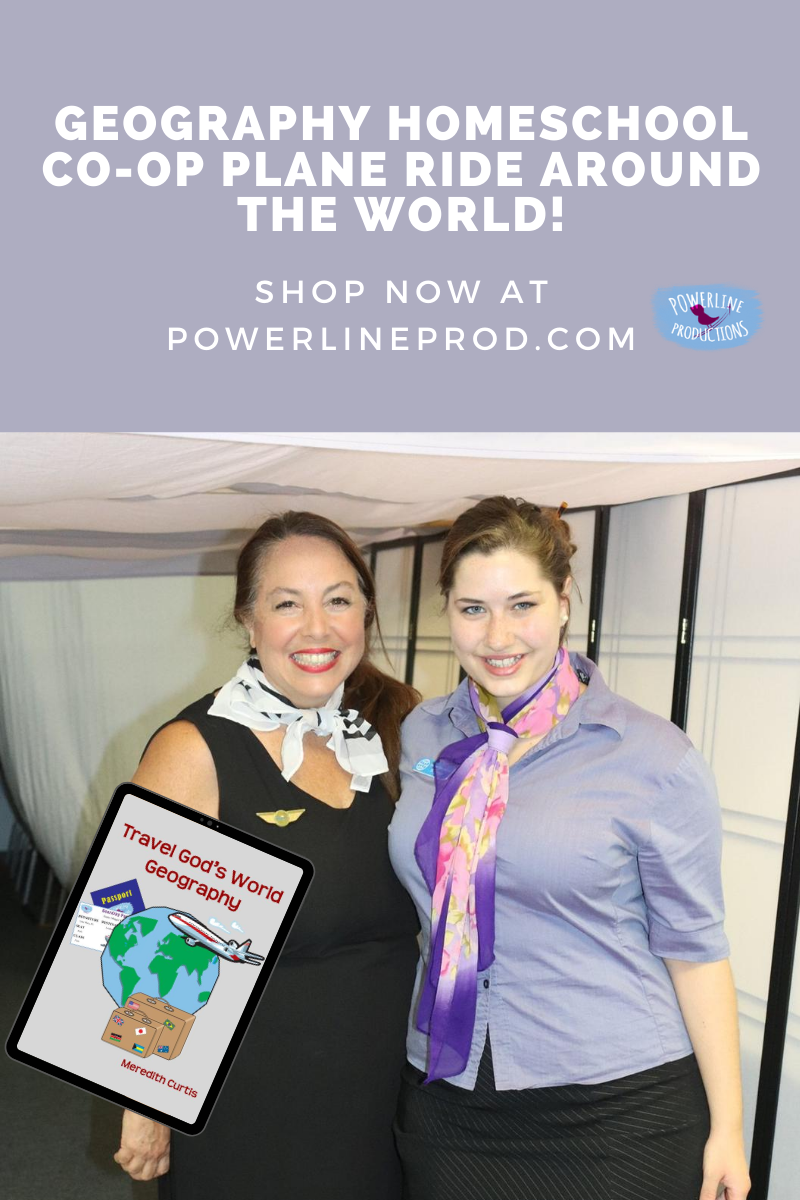 Years ago, Laura and I had a geography co-op that we kicked off with a plane ride complete with passports, customs agents, security, and boarding passes. 

​It was so fun that we decided to do it again last year since we were studying geography again.

​I talked to my husband Mike and our friend Sam. Both agreed to help. Sam got super-creative and this was the best plane ride ever!

​We decided to have it in our church sanctuary because it was easy to move the stackable chairs around and set up dividers to create a long, narrow plane.

​Would you like to know how we did it? 
Gate/Customs
The waiting room was the largest area. We set up rows of chairs facing each other next to the plane. 
On the far wall we set up a photograph area, two tables for customs, and a sign behind the table with a "Welcome to the Airport" sign.
The customs officials stayed the same with white shirts, but at each airport they changed their scarves. At Orlando, the had red, white, and blue scarves. In London, they had red scarves, and in Israel, they had blue scarves. 
Each time we disembarked, it was to a new airport with a different welcome sign. There was a new flag on the custom's table, too.
The children turned in their passport application, got their photo taken, and received their passports 10 minutes later. While waiting, they chatted in the waiting room.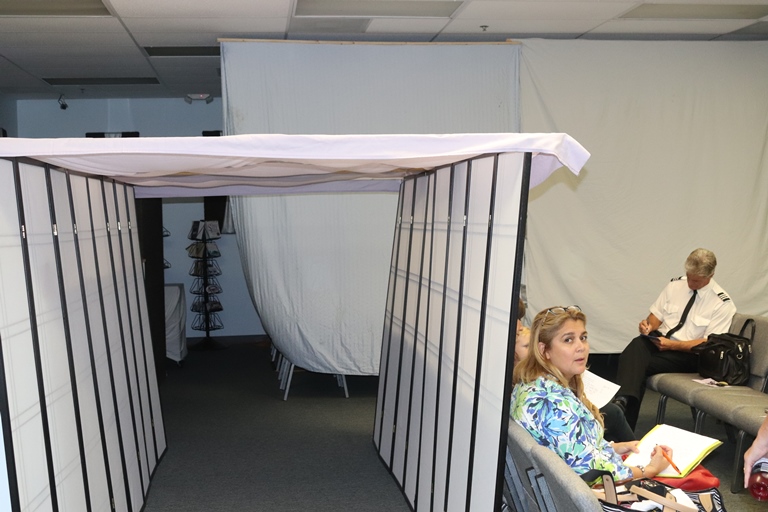 Jetway & Security
For the jetway, we used room divider screens, opening them up all the way. We covered them with a sheet to make a tube. 
Tall people had to duck their heads a little bit to go through. Everyone else was fine. 
Security did not turn out the way we had planned. Originally, we were going to have them walk through a gazebo, but we were not able to get the gazebo.
Instead they walked between 2 security officials with wands (cell phones) after putting their stuff on a long table. The passengers lifted their hands and the security officials scanned them from six inches out to make sure they were not a security threat. 
A third security official moved their carry-ons down the table so they could pick it up after an okay from the first 2 security officers. 
Finally, the passengers handed the ticket agent (me!) their boarding passes. After walking through the jetway, they sat down in their seat on the plane. 
Plane Ride
We created an aisle with 3 chairs on each side. At the front was a screen and we used tube lights to mark the aisle. After the "passengers" were seated, the lights dimmed so that the tube lights sparkled and the screen was easy to see. 

The flight attendants gave the security demonstration complete with life vest. They told the passengers to buckle their pretend seatbelts.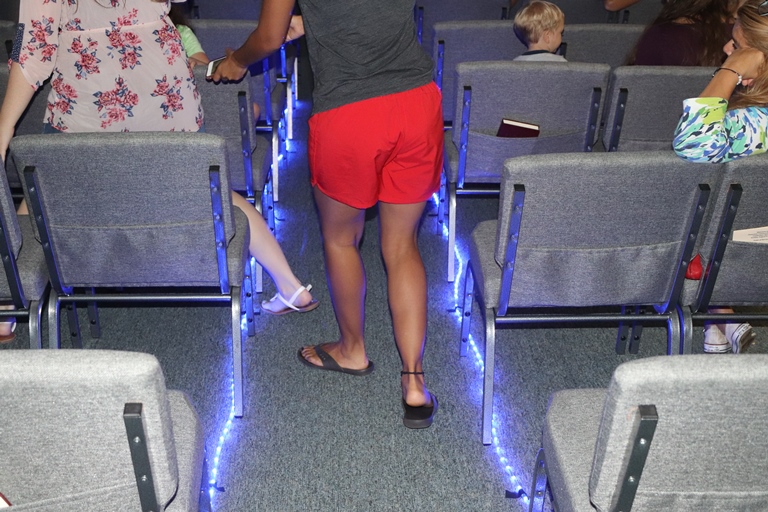 Sam found a YouTube video of a take-off from MCO (Orlando Airport–the one closet to us) and we played it after the lights went off. The sound and the video really made us feel like we were taking off. The next video was a quiet one of flying while the flight attendants brought their carts down the aisle to pass out snacks and bottled water. Finally, there was a landing video from YouTube of a landing at Heathrow Airport, followed by a take-off video from Heathrow and a landing at Tel-Aviv. We used videos from the correct airport for all three flights and it really made it authentic.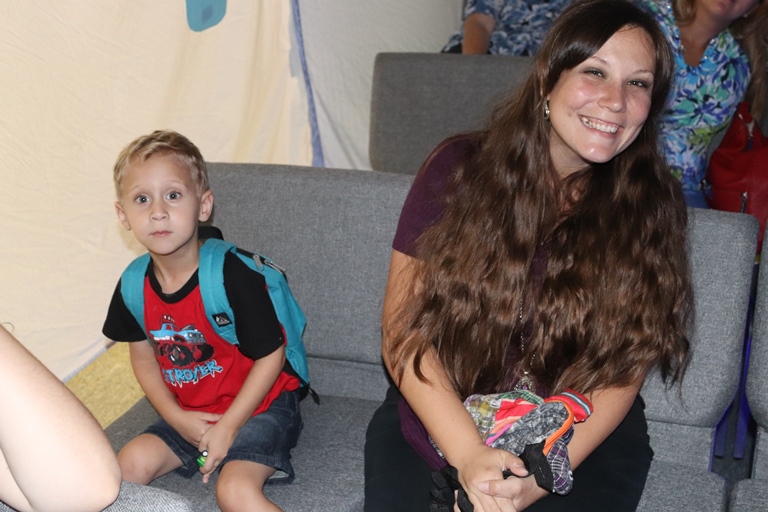 Pilot & Flight Attendants
We were so excited to have a pilot and flight attendants to welcome our passengers.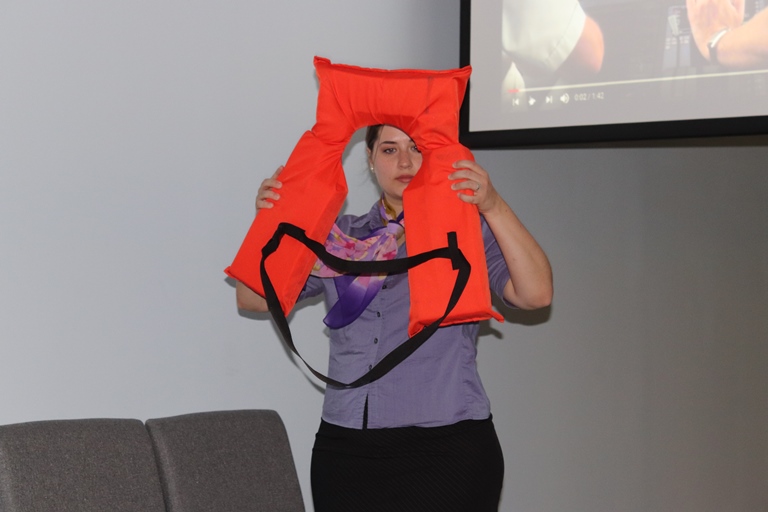 My husband donned a pilot uniform (borrowed from a pilot friend) and Mae and Molly became flight attendants. They each wore dark shirts, but different colored tops. Mae and Molly both wore airline pins and scarves. 

Molly talked to a flight attendant friend who gave her the safety talk word for word. Mae demonstrated complete with oxygen mask and life vest. Sam who was a creative genius with the entire event, managed to get hold of both.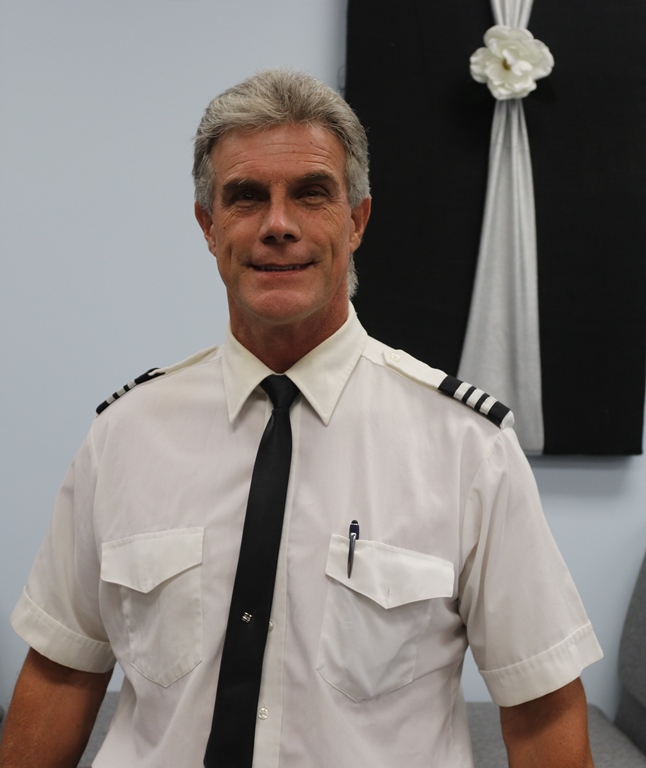 Everyone enjoyed their role and the passengers had a blast. For more on our first day of Geography Homeschool Co-op, you can read "Geography Co-op Kick-Off: Travel Around the World." 
How to Travel the World at Your House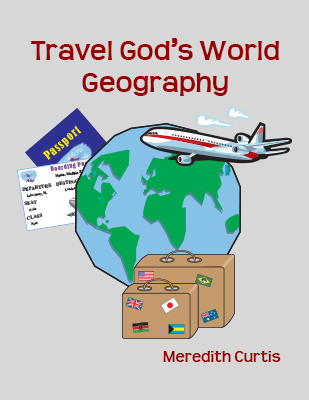 You and your family can have your own around-the-world adventure! Travel God's World Geography, a fun way to study geography with living books, research, mapping, crafts, activities, missionaries, Bible, and conversational exploration of continents and landforms around the world, is a one-year unit study/worktext.

You can purchase Travel God's World Geography in print at Amazon and the E-book at PowerlineProd, TeachersPayTeachers, and PayHip. Learn more here.
When we study geography, we always have a blast travel to nations around the world, exploring landforms (mountains, deserts, grasslands, islands, volcanoes, forests, rivers, polar), reading classic books set in other nations, preparing food from other countries, and learning more about the beautiful world we live in. Learning is so fun!
How to Travel in Your Kitchen
We always enjoy a great year learning all about God's world and all the people in it when we use Travel God's World Geography! Who says geography can't be fun?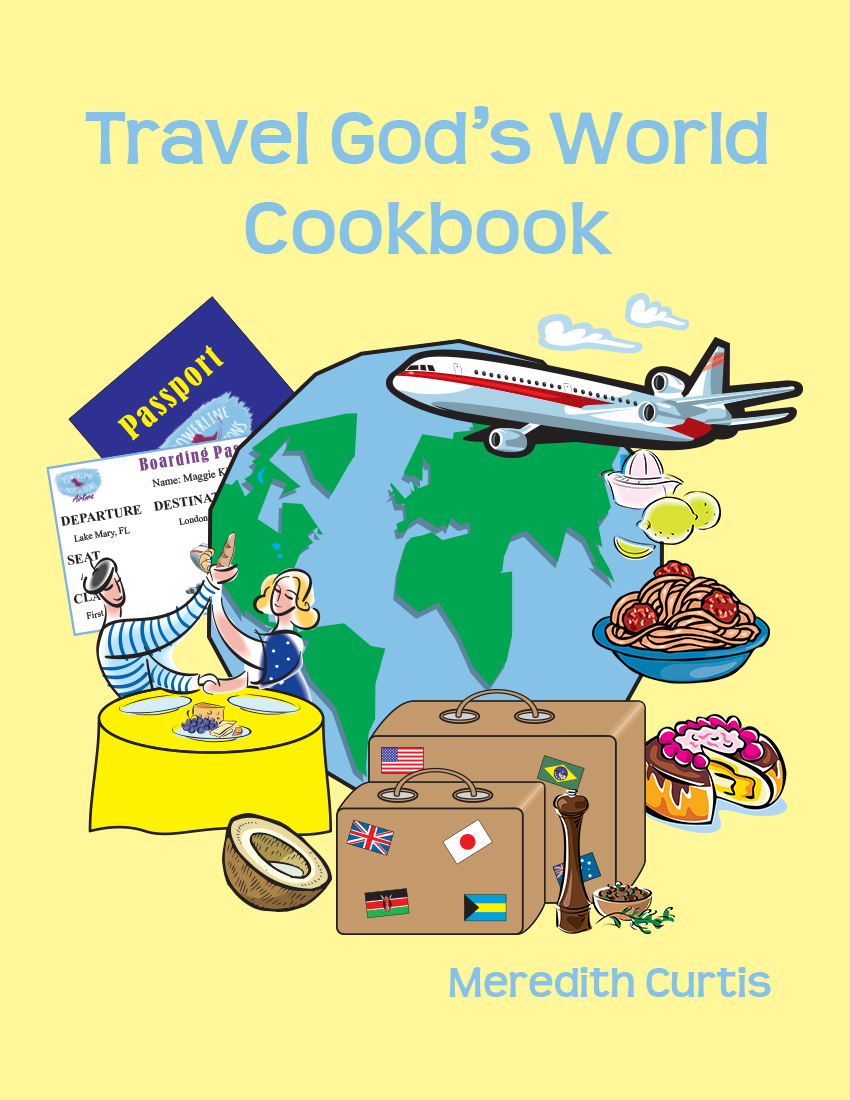 We are also going to cook our way around the world, using a cookbook I created of recipes from all over the world. 
​Divided by continent, there are several countries in each section with their flag, famous historical sights, and a list of foods to try. Of course, there are recipes from each country in the cookbook, too.
Travel God's World Cookbook is available in print at Amazon. The E-book is available at PowerlineProd, PayHip, or TeachersPayTeachers. Learn more HERE!
Until next time, Happy Homeschooling!
​Cordially, 
​Meredith Curtis